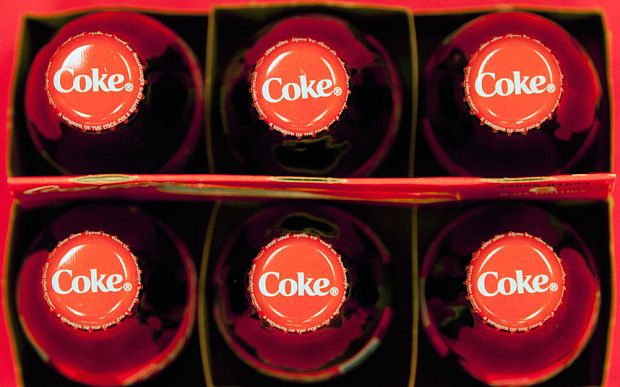 Transfers
I covered a majority of this seasons transfers in EP12 but there was one more transfer that happened before pre-season that didn't make it into last weeks' episode:
Frantisek Machala: We landed him for the bargain price of 350k (potentially rising to 450k). Looks like he should hopefully be a star in a few years.
The Season
Antwerps preseason: An expected loss to Dortmund the only blot on a decent pre-season. The new tactics (the xmas tree shown in the last episode) seem to work which is nice, and goals from the new signings top off a good start to 19/20!


Silkeborgs pre-season:  A very strong pre-season, hopefully means we can carry on in the same way we finished last season. Very happy with the team and options we have in each position.
July 2019:
Antwerp's July: We get off to a great start in the league, with Tchoumi (the replacement we bought in for Ambrose) bagging twice in his competitive debut. We also get our first taste of European football as the Champions League play-off draws us up against Fenerbahce – we dominate and grab 2 away goals, surely sealing our place into the next round.
Silkeborg's July: We falter in our first Superliga game but pick up our first win of the season over a strong Brondby team!
August 2019
Antwerp's August: A ridiculously crammed month with 8 games in 27 days! A mixed bag of league results gets me worried that last season was a Leicester like achievement that won't be replicated this season. On the plus side we power past Fenerbahce into the next round of the Champions League, where we narrowly lose out to a strong Schalke side and drop into the Europa League group stage where we're drawn against Dynamo Kiev, Basel and Hadjuk Split – i'm very happy with that draw!
Silkeborg's August:  A couple of defeats at the start of the month don't really concern me due to the strength of the teams involved – that's followed by a great run of form before the departure of Alex who leaves to La Liga with Cadiz for a 775k fee (potentially rising to 975k with a 10% sell on fee). We're flying high in the table and i'm sure we can deal with his departure.
September 2019
Antwerp's September: Finally start finding some form in the league with a annihilation of Anderlecht which keeps the board and fans happy. In the cups we continue doing well with a convincing win in our Europa opener against Dynamo Kiev and a domestic cup win against Lierse.
We also make 2 expensive signings:
16 year old Jean-Baptiste Keller joins from Montpellier for a hefty fee of £5.5m (potentially rising to £9m – although if it rises to £9m he'll definitely be worth more than that), we beat Arsenal to his signature who had also tabled a bid. He'd been on my radar for a while but we didn't have enough cash, I had contemplated a bid for him after we'd sold Popa and Ambrose but only acted after I discovered Arsenal had bid for him. He'll play in cup games and rotate between the U21 team and senior team.


The other signing is young goalkeeper Stoyan Trifonov for an initial £2.4m (potentially rising to £2.8m). We have no use or room for him this season so he rejoins his old club Ludogorets on loan for the rest of the season.
Silkeborg's September: Another decent month, a couple of wins and a couple of defeats. Looks like we're on track for a mid-table finish with little chance of achieving what we did with Antwerp last season, but i'm not overly fussed as Silkeborg for the time being will be used to give first team football to some promising youth prospects, with Antwerp being the focus of our priorities.
October 2019
Antwerp's October: An injury to Tchoumi means the backup strikers Raman and Emond get a run of starts and they don't disappoint, nabbing us an important league win against Genk. Large amount of goals from midfield top off a decent month, although conceding a last minute goal against Basel may cost us dearly later on in the European campaign..
Silkeborgs October: A relatively quiet month, but one that gets us get some valuable results, with Tychosen being in superb form. We move back into contention for challenging for the league which is always nice!
November 2019
Antwerp's November: Back to another month of mixed results, disappointingly dropping points against STVV and Lokeren who I think we should've beaten. A positive sign is the fact it's been 18 games since we've failed to find the net. The midfield are chipping in with plenty of goals and Tchoumi looks a great bargain so far, we're still in with an outside shout of winning the league and I reckon we'll qualify for the Championship stage despite just 1 point separating 2nd and 8th!
Silkeborg's November: A month of draws, albeit against some tough opposition. We slip down the table a bit, but it's tight at the top so i'm not too concerned.
December 2019
Antwerp's December: An incredible month only soured by a penalty shootout loss to Anderlecht in the cup. Tchoumi hits an incredible run of form scoring 7 goals in 5 games and is looking a fantastic replacement for Ambrose.
Silkeborg's December: A decent month with just the one loss, with the injuries and now apparent poor squad depth at defensive midfield, our tactic is being undone. Hopefully they'll be back before the return of the league in February.
January 2020
Antwerp's January: A month of friendlies, with just the one league match with a dramatic 93rd minute winner netting us the 3 points against Tubize. January also saw a huge amount of incoming players with 15 players joining our ranks. I'll rank them in "importance" order, done by how close they are to the first team or their potential.


Carlos Santamaria: Only 19, he joins as a replacement for Cuevas who has been displaced out the team by Jose Matos. Cuevas is a heavy earner at Antwerp (on 10k a week), we have no need for him at Silkeborg so i've tried to sell him. No offers come in at a reasonable price so Cuevas joins Auxerre on loan for £70k per month (which covers his wages + a bit of profit!)
Richairo Zivkovic: A great bargain this. It's a bit of a long-term signing, he's not instantly needed due to the form of Tchoumi and the fact that he's not home-grown means he'll need to be rotated between the starting 11 and being dropped completely. However with us adding potentially a new club to our portfolio at the end of the season we'll need some squad depth with some real quality.
Lukas Marek: Another young talented Czech midfielder joins our ranks. Has huge potential and we beat Arsenal, Chelsea and Man City to his signature which bodes well!
Victor Lastra: Not the most convincing of buys, but his high mental and physical stats make up for the weak technical stats. I'm sure he'll blossom under our system.
Ricardo Carassa: Looks to have a very very bright future ahead of him, i'm aware we've bought plenty of CBs this window, but they'll always be needed. Carassa looks like the best of the bunch.
Ibrahim Belaid: A young Algerian CB with some good physical and mental stats. Should hopefully grow his weakest stats over the next few seasons and be able to sell him off at a profit.
Jose Cedeno: The young Ecuadorian was bought as for his potential, he looks versatile being able to play full-back, centre back or holding midfield. Worth a punt! 
Resul Kuru: A punt on a home-grown CB who looks like he good make our first team in a couple of seasons. One for the future.
Giambattista Stefanelli: Bit of a punt this one, my Australian scout noticed him and highly recommended I sign him. I was unconvinced by his stats myself so sent the Director of Football and Chief Scout to both watch him as well, and they both recommended him highly, so I took the plunge and signed him. An average fee and lowish wages, should be able to find a use for him in the next couple of seasons.
Warleson: With the hiring of a new Director of Football, he recommended a young Brazilian goalkeeper to me. Decent young keepers are always hard to find so I snapped him up (free transfer so no brainer).
Youcef Talis: The young Algerian winger is versatile, capable of playing either on the wing or up front. He's a good option to have in our player pool.
Rabie Issad: Another Algerian, the young midfielder could be a hell of a buy if we polish up some of his weaker stats (namely his passing, technique and strength). A rough diamond.
Connor Morley: A decent looking winger, doubt he can reach the top but he's a good young option on a free transfer so little risk.
Darko Pestalic: A tiny fee means it's worth trusting my scout here, even if I don't quite agree.
Valerijis Sabala: Joins on a free from Coca Cola Silkeborg, he contract was expiring and he wanted too much money that Silkeborg could offer. So we swoop with CCA and instantly loan him back for the rest of the season.
Silkeborg's January: No matches, winter break. Lucas Macanhan and Gino Dekker join from CCA – Dekker on loan, Macanhan on a permanent.
February 2020
Antwerp's February: A horrible month in which we pick up just 1 point in 4 league games and sees' us slide down the table. Luckily though we trounce Ajax 5-0 on aggregate to carry on our European journey, although have been handed a tough tie in Shaktar for the next round..
Silkeborgs February: A bunch of disappointing friendlies, I may have to look at altering Silkeborgs tactics soon if these results carry through to the Superliga..
March 2020
Antwerps March: An unbeaten month! We scrape past Shaktar in the Europa League 2nd knockout round to qualify for the Quarter Final against Lyon, whilst also qualifying for the Championship group in the league, now just 6 points off Club Brugge…
Silkeborg's March: A poor month sees us drop out of the Championship Stage and into the Relegation Stage. Not overly concerned as I think we have far too much in our team to go down.
April 2020
Antwerp's April: A mixed bag that saw us crash out of the Europa League in the quarter final to a strong Lyon side. We continue maintaining our streak of beating the the good teams and losing to the terrible teams in the league. Consistency is needed to be able to qualify for Europe again..
Silkeborgs April: We're ranked top in our relegation stage group which is always a bonus, despite the poor results.
May 2020
Antwerp's May: A bit of a mixed bag, although a decisive thrashing of Oostende on the last days means we finish 2nd again!
Silkeborg's May: What a month! I was expecting not to get relegated, but we now stand a chance qualifying for Europe! Our standing in the Relegation Stage meant we qualified for the European Places first leg, which we breezed through, and then the 2nd round, which we narrowly won. Just the mighty FC Kobenhagen stand in our way…
June 2020:
Silkeborg's June: There's the European dream gone! Not overly fussed, I don't think we have the players available yet to compete in 2 European competitions along with adding a third team over the coming summer, although the cash would've been handy
End of Season
Season Summary
Antwerp: Another strong season, our buys for the first team have been utter quality, and the youngsters bought in who haven't had a game yet all look to be full of potential as well. A fantastic European campaign has boosted the coffers quite a bit and we should be cash rich when we sell a few players off. I'll get rid of a lot of deadwood over the summer who won't fit into any team to keep our finances healthy.
League table: 
Championship group table:
Silkeborg: An average season. The aim was to stay up, but I secretly had higher hopes than that. Overall I can't complain though, especially as we almost landed a European spot. Should hopefully have a bit more quality and squad depth next season which will allow Silkeborg to push on
League table: 
Relegation Stage
Squad Summary 
Antwerp:
Silkeborg:
Silkeborg transfers:
Antwerp transfers:
Gino Dekker: Moved to CCS in January as he didn't fit the 4-3-2-1 we'd implemented at CCA
Jordi Vanlerberghe: Joined as rotation option but due to the lack of homegrown players actually played in a majority of the games. Ended up impressing and scored a few crucial goals. A great buy.
Sergio Pena: Was bought in as backup for the main 2 AMs of Onomah and Todorovski, ended up with a decent amount of goals for the season.
Joshua Onomah: Did very very well for his debut season, despite getting hit by injuries a few times. Should hopefully be a key component of the series for as long as we can hold on to him…
Nathan Leyder: Was bought as a versatile home-grown player, however unfortunately spent a large part of the season warming the bench. Will try to give him a bigger role next season.
Dejan Todorovski: Same as Onomah, he looks a very good buy and should be around the Coca Cola system for a very long time.
Nicolas Tchoumi: What a buy. I thought replacing the goals that Ambrose brought to the team would be very very difficult, but in comes Tchoumi and slots in effortlessly, all for £210k as well! He may have a different role to play next season now that we've landed Zivkovic, but that's still to be decided.
Diego Reina: Went on loan to CCS where he didn't really get a huge run of games, but didn't do terribly when called upon. Will probably join CCS as a first-teamer next season.
Ikechukwu Suleiman: Also joined CCS on loan, and got a decent run of games once Alex had left. May well get sold over the summer due to wealth of options we now have at winger.
Kim Ji-Hoon: Another superb buy, our scouting model is paying dividends, he slotted perfectly into our 3 man central midfield where he ended up scoring a surprising amount of goals.
Redouane Tatem: A great season at CCS where he impressed me massively, will certainly be around CCAs first team for 20/21.
Benito Raman: A great buy. Bought simply because his stats were "alright" and he was home-grown he ended up chipping in with some vital goals and impressed. Will be around CCA first team again next season.
Frantisek Machala: Didn't get any first team action, may get a couple of games next season to aid his development.
Jean-Baptiste Keller: Record breaker. The most money Antwerp have ever forked out for a player, the youngest Antwerp player ever to play in a league match and the youngest Antwerp player ever to score in the league. A huge future ahead of him, i'll use him as a rotation option next season to hopefully speed up his development.
Stoyan Trifonov: Had a good season back at his boyhood club, but will join us next season. I imagine he'll be around the Antwerp first team but may also end up on loan at another Coca Cola club.
Carlos Santamaria: Got a decent run of games and looks good, think we may have slightly over-paid for him
Richairo Zivkovic: Chipped in with a decent amount of goals for someone who needed to adapt a lot to our formation. Couldn't take any part in our European campaign though sadly, due to being cup tied.
Lukas Marek: Didn't get any first team action. No decision made over his immediate future yet.
Victor Lastra: Didn't get any first team action. No decision made over his immediate future yet.
Ricardo Carassa: Didn't get any first team action. No decision made over his immediate future yet.
Ibrahim Belaid: Didn't get any first team action. No decision made over his immediate future yet.
Jose Cedeno: Didn't get any first team action. No decision made over his immediate future yet.
Resul Kuru: Didn't get any first team action. No decision made over his immediate future yet.
Giambattista Stefanelli: Didn't get any first team action. No decision made over his immediate future yet.
Warleson: Didn't get any first team action. No decision made over his immediate future yet.
Youcef Talis: Didn't get any first team action. No decision made over his immediate future yet.
Rabie Issad: Didn't get any first team action. No decision made over his immediate future yet.
Connor Morley: Didn't get any first team action. No decision made over his immediate future yet.
Darko Pestalic: Didn't get any first team action. No decision made over his immediate future yet.
Valerijis Sabala: May well join CCS again next season, or may join our new club, have yet to make a decision.
Thanks for reading, in Episode 14 (due in a week or so) we'll be adding another club into the mix, so stay tuned for that! Whilst you wait, i'd appreciate any feedback or any questions you have about the series (or me!) on my Twitter
====
If you enjoyed this, make sure you never miss another post by following us on our Facebook, Twitter and daily newsletter!