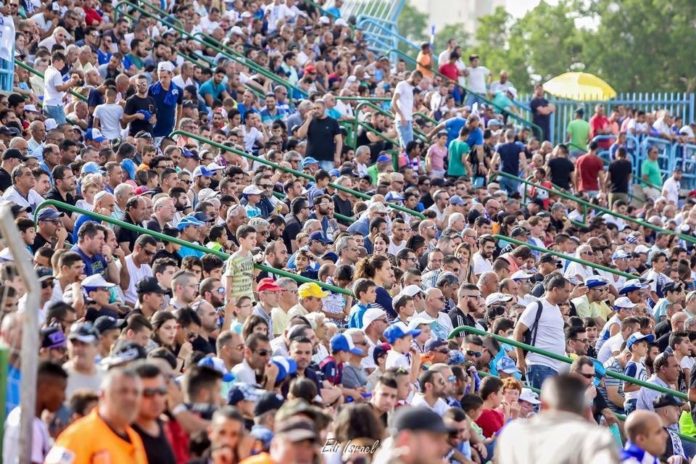 My first league match in charge of Hapoel Ashkelon FC, at home to Hapoel Haifa, ended two-all.
I decided my line in public would be that it was good to get the first point on the board. Privately my main thought was, thank goodness we've actually put the ball in the net, after four goalless matches in the group stage of the Toto Cup.
The other main positive was the performance Matan Hozez. I bought him on in 75th minute, straight after we'd gone behind, and played him as a poacher even though he's winger. He scored in the 82nd.
Not the hardest chance – 10 years out, only the goalie to beat – but he took it with aplomb: outside of the boot, far corner. Swiza would probably have hit in straight at the keeper (and told me afterwards how good his shots-on-target ratio was); Dao would have hit the corner flag.
On the training ground, the strikers are all much better finishers than Hozez. Out in the middle, it's a different story.
Hozez has something about him. How is it that some players on FM can not only perform but exude something like charisma?