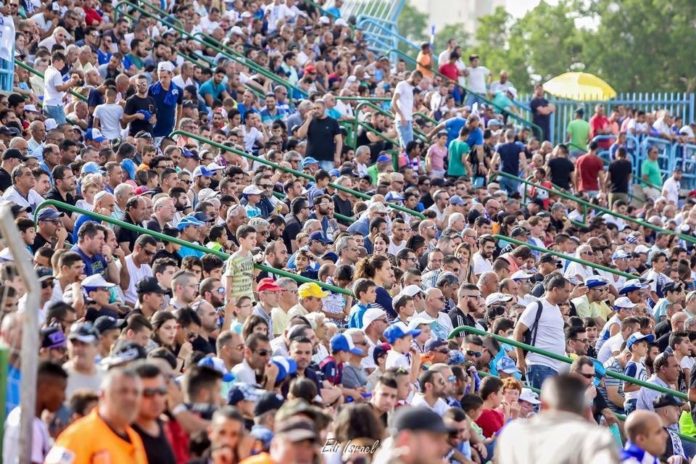 We've got a 33 year-old player called Buzaglo. Whenever I pick the team, even for a friendly, I can never find a reason to bring him in. Physically, he's in decline: 'From bad to worse' is how Weiss, the fitness coach, puts it.
Miraculously, I find a way of getting him out: in desperation I tell him I won't be registering him for our league squad, which really wasn't the truth.
He threw a wobbly, so almost before he's out the door the faxes are going out announcing his availability
I ask Nissan Kapeta, who is our Chief Scout rather than a car, to come in. We sit at the little round table in my office, where we're joined by Rozental, the assistant manager, and Placente, the defence coach.
I've moved a flipchart into my office. I think this enhances the cerebral image I'm seeking to project. We start by listing the deficiencies of our defenders, especially the centre backs.
It's not difficult. They're slow. They're no good in the air. They won't put their bodies on the line; they switch off; they get rattled; they don't seem to be able to anticipate situations or deal with them decisively once they've arisen. Apart from that, they're world-beaters, every one.
'So that's easily sorted. Nissan, I just need you to unearth two reincarnations of Bobby Moore, one right-footed and one left-, available on a free transfer and with low salary expectations. This week, if possible'.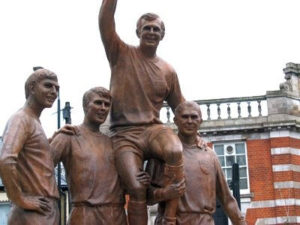 I don't know if they all know who Bobby Moore was, but they get the idea. We turn to our laptops and tablets and start scanning the database.
The good news is that there are quite are few players out there who look suitably qualified. The bad news is that most of them are clearly unaffordable. I don't want to waste Nissan's time getting them scouted.
There are, however, some likely lads. I ask him to get on the case, fast.