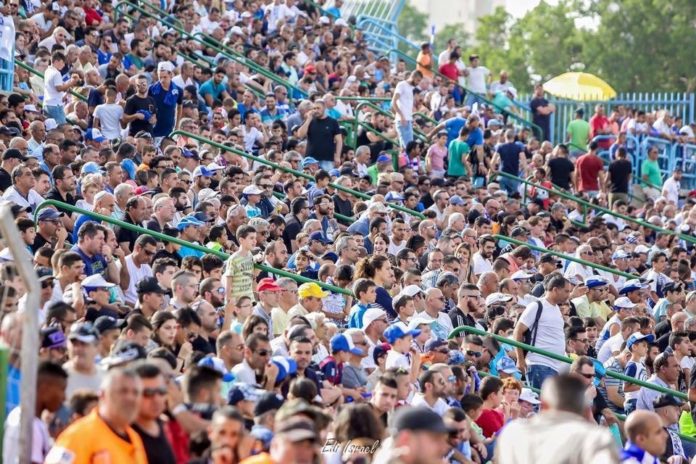 Hapoel Ashkelon didn't have an easy draw for the group stage of the Premier League Toto Cup. The four other teams included Maccabi Tel-Aviv, predicted to finish top of the league, and Hapoel Be'er –Sheva, predicted to finish second.
In the event, we drew 0-0 with FC Ashdod, lost 0-2 to Maccabi, drew 0-0 with Beitar Jerusalem, and lost 0-2 to Hapoel Be'er–Sheva.
Nobody seems very concerned about that. But I'm concerned about two things.
First, the manner of the goals. Against Maccabi, we suffered at the hands, or rather the head, of Filipenko, a big strong target man. Perhaps I shouldn't worry about that, since I'm not sure there's much I can do about it: we just don't have any equally big, strong, centre-backs. (Lipenia, our triallist, who is big and quite strong, wasn't playing.)
But against Be'er-Sheva, we conceded two goals that were very similar to goals we'd conceded in friendlies – a short through-ball into the area, the striker runs onto it unchallenged, back of the net. So simple: no effort required.
I'm going to need help from Placente, our defence coach, on that one. With Rozental, his fellow Spanish speaker, to interpret.
I suspect the solution will need to partly tactical and partly personnel. By the latter, I mean we need to find a way of sourcing some good defenders. In the meantime, the best I can do is move Itsrin across to the problematic left centre position, where he's looked quite promising, from left back, where's he's been shocking.
But what else? Play narrower, to block off the channels? Pick the defenders most able to anticipate situations? Play someone on cover? Play always with a sweeper? Get more leadership into the back four? All of the above?
I'm uncertain. But at least there seem to be options.