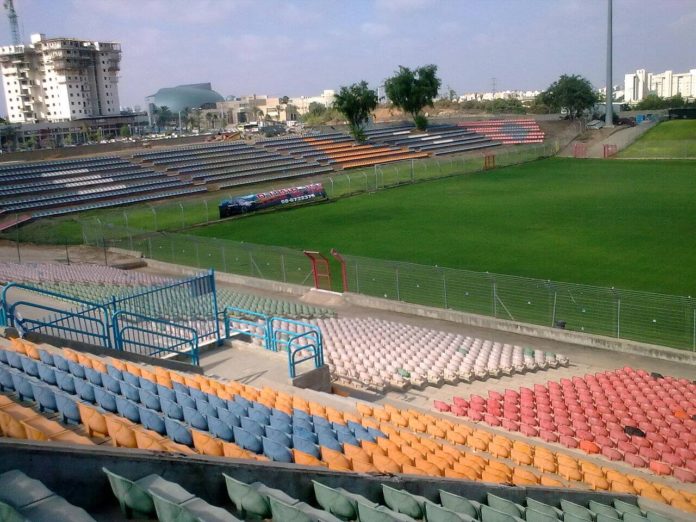 In parallel universes (known as FM14, FM15, and FM16) I've often managed clubs that have three squads – the first team, the reserve (or B) team, and the youth squad. A youth squad imposes a strain on club finances, not least because of the need for dedicated staff.
One ploy I've used is to get rid of the youth squad by collapsing it into the reserve squad. First, I get rid of as many poor quality players as possible, by loaning them out or even terminating contracts. Then I move youth players up to the reserves, though I usually set them to continue to play in youth fixtures.
This enables me to fire all the youth team staff, with the exception of the Head of Youth Development (HYD) who is needed to bring in youngsters for trial. The YDM can then be set to manage the youth team, which shouldn't be too onerous, since it involves work only on match day.
Overall the cost saving can be considerable.
I mention this now because, at the start of my second day in charge of Hapoel Ashkelon FC – having breakfasted on shakshouka to combat the unwelcome side effects of yesterday evening's excess of sauvignon ─ I was greeted by a memo asking me which players should be included in the forthcoming training camp in Germany. Groan. Why do clubs waste money in this way? Is there no way of stopping them?
Anyhow, the memo forces me to do what I've been too fearful to do until now, which is to begin to explore the squads. There isn't a reserve squad. The U19 squad comprises a grand total of two players, who must get rather bored at training, which presumably consists of endless games of three-and-in.
I can't adopt my usual ploy of wrapping the U19 squad into the reserve squad, because the latter doesn't exist. But could I go a step further and put the U19s into the first-team squad. Examination reveals that both U19 players are half-way decent and that there are only 23 players in the first-team squad. I reckon a squad of 25, though large, would be manageable, so I move them up.
The downside of this is that the youngsters might get unrealistic expectations regarding game team. And, if I can find a way of getting some more players in, the squad might then become unwieldy. But I'll worry about that when the time comes. (Did I once say something about long-term planning?) At least this way I can offload the manager and assistant manager of the U19s, which will save us a few bucks.
The HYD, Avi Nimni, is thus the sole survivor of the staff I inherited. This doesn't stop me telling the press, in response to the usual question of whether staff should fear for their jobs, that I don't envisage any drastic changes. Which in a way is true, since I'm quite content with Nimni.