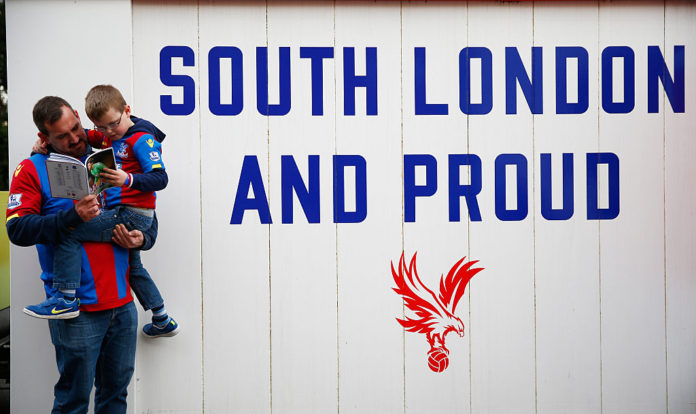 Welcome to Episode 2 of this new FM series. If you missed episode one you can find it here
Also, my twitter is @cameroneyles
Right this episode we will hopefully be signing a new left back and a new centre, getting rid of that troublesome Jason Puncheon and playing our two pre-season friendlies. 
Straight off the bat Newcastle want Puncheon on loan but I want to cash in so hit back with a £6million price tag which they naturally object to. Of the left backs I'm going with Charlie Taylor as he actually has 3 star potential unlike Mings and Robertson.
There's the offer I've made Leeds and I've chucked in Appiah so hopefully they sell their top prospect. Unfortunately they replied with an offer of 11 million which is way too much so I've decided to promote from within and give Zeki Fryers a place as the stand in left back. He's got 2 1/2 potential so nothing special but a decent stand in. 
For centre back I've decided to go for Jamaal Lascelles of Newcastle as my main signing. You can see that he's pretty decent as shown below. Newcastle are stalling over my £9 million bid for him however.
Right time for the first pre-season friendly.
July 23rd – Bromley (A) 
Tactics:
Line Ups: 
Summary: 
After I told the team they were the favourites and should win we get underway.

At 4 minutes Palace score as Souare taps in a Cabaye corner. 0-1

At 9 minutes bloody hell Bromley score! Rodman taps in a good cross. 1-1

At 18 minutes Zaha crosses in and Remy heads it in! 1-2

Souare is booked at 28 minutes

 

At 33 minutes Townsend scores following some sloppy defending from Bromley. 1-3

It's Townsend again as he strikes in a corner from Cabaye that really should've been saved. 1-4

Half Time Score: 1-4. A dominant display by Palace but if we can't beat Bromley who can we beat?

 

After telling the team how pleased I was we are back underway.

 

Subs at 58 Minutes: Flamini on for Cabaye, Wickham on for Benteke

 

At 68 minutes Mandanda saves Rodman's attempt. 1-4

Subs at 70 minutes: Campbell for Remy, Fryers for Souare and McArthur for Ledley

 

Fryers lobs the keeper from miles away and it actually goes in! Comedy goal keeping. 1-5

 

Sub at 83 minutes: Delaney on for Dann

 

Full Time as I praise the team's performance.
Final Score: 1-5 
Man of the Match: Andros Townsend
Excellent performance and good news on the Lascelles front:
Appiah and Puncheon are proving hard to shift but right now let's get into our second pre season friendly and Lascelles' debut!
5th August – Vit. Setubal (H)
Tactics:
Line Ups:
Summary: 
After again reminding the lads we're the favourites we are underway.

It's been all Palace after 12 minutes but no goals yet. 0-0

1 on 1 with the keeper Benteke skies it at 15 minutes! 0-0

Goal! Long ball to Benteke who passes to Remy who scores at 30 minutes. 1-0

Hennessy makes a good save from a free kick at 44 minutes.

 

Half Time: 1-0. It's been all Palace and we should be 2-0 up.

 

After reminding the team not to get complacent we are back underway.

 

Good save by Hennessy as Palace almost concede an equaliser at 46 minutes. 1-0

Remy shoots straight at the keeper. 54 minutes. 1-0

Jordan Mutch scores! After a number of blocked shots in the box he smashes it in. 58 minutes played, 2-0

Subs at 62 minutes: Wickham for Benteke, McArthur for Flamini

 

Goal! Remy scores after an excellent Chung-Yong cross at 70 minutes. 3-0

Sub at 72 minutes: Ledley for Mutch

After a defensive error the away team hit the post at 80 minutes. 3-0

Subs at 86 minutes: Zaha, Townsend and Campbell for Remy, Sako and Chung-Yong

In the 91st minute Azevedo gets a goal. 3-1 

 

Full Time after another good performance.

 
Final Score: 3-1
Man of the Match: Loic Remy 
And on that bombshell it's the end of episode two! A follow on twitter @cameroneyles would be great and here's what's coming up next time:
The start of the Premier League

More transfers?

Desperately trying to sell Puncheon and Appiah

 
====
If you enjoyed that you never have to miss another post – just sign up to the daily Tempo round up here.
Want to write for Tempo?  Then get in touch!