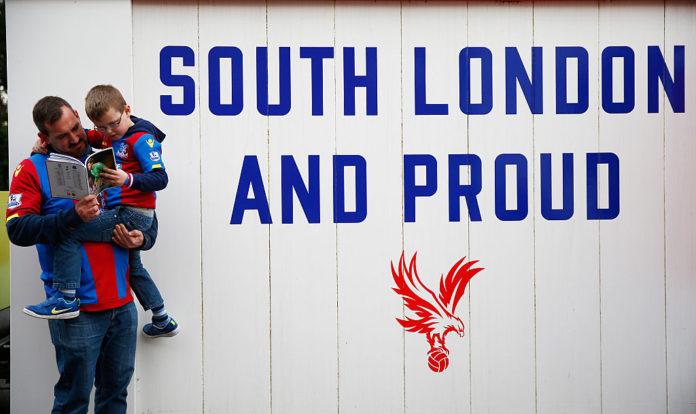 Hello friends and welcome to the first #FM17 project here on Tempo. I must confess that I'm no expert at Football Manager but with how badly Crystal Palace have done in the calendar year 2016, I thought this would be a good starting point to see if I can do better than Alan Pardew. 
Before we go on if you could please give my blog a follow that would be great as there is plenty of football manager and non-football manager stuff there. You can check it out here.  Also a follow on twitter @cameroneyles would not go amiss.
The aim of this save is to get Palace prediction pushing for European places, which is what they were doing this time last year until it all sort of fell apart. So hopefully with my average at best ability on FM17 and a little bit of luck we can achieve this aim in the nearish future. Right let's get started. 
I'm starting things off on the 17th July 2016 so I don't have a ridiculous amount of pre-season friendlies to play through. To make things a bit easier I'm going to get rid of all injuries, although there weren't too many anyway. Also I've trimmed the pre-season schedule down to just two matches so the team gets a run out. 
Hopefully you'll have seen the season expectations above, which aren't too taxing we really should be able to achieve a mid-table finish. Anyway let's take a look at the squad and tactics I will be using. 
So as you can see I've gone with a 4-4-2 or 4-2-4 depending in how you look at it. Palace have got 3 decent strikers in the form of Benteke, Remy and Wickham and chuck in Frazier Campbell who is all right. It only makes sense to play 2 of these in the team.
On the wings we have pretty good cover with Zaha and Townsend the obvious choices to start with with Sako and Chung-Yong as decent back ups. Central midfield we are very well covered with 5 players capable of occupying those 2 positions. Defence is where I'm going to be doing most of my transfer business as as the ageing Delaney is my only backup to Tomkins and Dann in the centre while Souare is our only left back. We're set for goal keepers with Mandanda and Hennessy. Here's our budget by the way:
In terms of selling players Appiah is transfer listed and will definitely be gone. I'm also making a big call and getting rid of Jason Puncheon. We're not playing with a number 10 so he doesn't really fit plus he's 30 and I might as well cash in now. This extra money will help beef up the defence. 
Above I've listed the left backs I want to go for. They're all relatively young and not expensive and will provide an alternative to Souare on the left hand side of defence. 
We'll work on centre backs later but Jason Puncheon isn't too happy I've offered him up to some other clubs. He isn't too happy with my treatment of him and while I've told him it's time to go he's not having any of it and apparently this issue will 'escalate quickly.'
And on that bombshell it's the end of episode one! Here's what's coming up next time:
The hunt for a new left back/centre back goes on

Will Jason Puncheon refuse to leave the club?

Pre season friendlies against Bromley (A) and Vit. Setubal (H)

 
====
Did you enjoy that?  Then subscribe to the newsletter and never miss another post!
Want to write for Tempo?  Then contact us here.