I have decided to document the process I go through building a squad, this will double as my annual Celtic save. It will be heavily focused on player and staff recruitment, stemming into how they fit into the philosophy I am trying to implement. I will try to touch on everything from scouting, loans, transfer polices, tactics, training at some level. I hope to give you an insight of how I play the game and my thought process as opposed to just what I have done.
As the focus of this is my squad building process, here are the guidelines I will stick to:
Build an extensive scouting network similar to that of Udinese, regarded as one of the best in the world. A network that became so successful their owners had to buy another club to farm them out. Like Chelsea/Vitesse I plan on linking up with a club on the continent to get some players first team football.
I will build two 22 man squads, first team and u20s, with allowance for 8 players I will send out on loan. Once I reach the magic number I will operate a 'one-in-one-out' policy. Key to this is point #1 to identify the target first.
Minimise player turnover as to avoid disruption, obviously the first two season will not apply.
I will mainly focus on players 16-24, a mixture of first team ready and raw talent.
Avoid signing players over 24, unless they will be a key player that significantly improves the starting XI. Players over 29 will only ever be a free transfer, a la Kolo Toure.
Arranging future transfers will be avoided, Bosmans exempt. However Bosmans will be limited to 1 or 2 and should be an exceptional prospect or starting XI player.
I will try to avoid the 'player search tab' except for expiring contracts/free transfers/transfer listed players. Instead I will use the 'all scouted' tab.
Be profitable – every player has their price.
So game loaded with the following leagues including players from the top division clubs in Europe. This set up should give me a good pool of talent to search from.

I have started with Celtic for a couple of reasons; (a) I am Celtic supporter, (b) some of the young talent at the club is unbelievably good and (c) Scottish football is in a weird place right now [I will go into this in greater detail later].
The goal is to help improve the reputation of Scottish football overall, do well in Europe with Celtic and win 10IAR with a business model close to real life.
So how do they measure up against the first three points mentioned in the previous post?
The scouting network isn't great, with just 25% of world knowledge. For a club of our size it should be much higher. My target is to reach around the 50% mark after a couple of season. We only have 5 scouts at the moment so I will be looking to add here as well as bring in a few extra coaches to aid player development. We have a few affiliate clubs but none that we can loan players out to.
We currently have 69 players on the books, from the math in the first post I'm looking to have between 50-55. A lot of players will leave next summer and don't expect to sign to many. I expect to be in range within a season and a half, then implement the one-in-one-out policy.
Player turnover will be considerably bigger in summer 2017 as transfer budgets are disabled and a lot of players will go out on loan this season to 'put them in the shop window.'
Backroom Staff First Team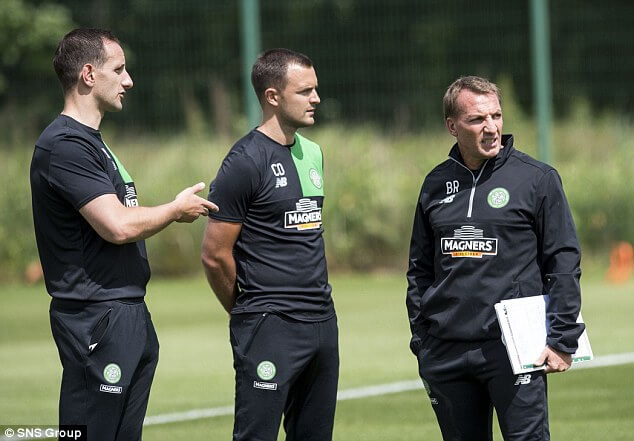 First order of business was to bring in my own coaching team. Nick Harvey [fitness], Bobby Mimms [goalkeeping], Neal Reynolds [physio] and Kenny Crichton [physio] were brought in and Colin Meldrum [u20 GK] left by mutual consent. This leaves me with plenty of improvement to be made, but this along with scouting will be improved when a transfer budget is available for staff compensation.
I will look to bring in a technical coach and an attacking coach, along with scouts from several regions. I could probably also find a better HoYD and am lacking a u20 set up.
Transfers
Like I said there won't be much activity here other than players leaving on loan. Off the top of my head the likes of Ambrose, Cifti, Boyata will hopefully get first team football elsewhere and attract bids at the end of the season. I will have a brief look at the free transfer market. I will try to avoid the loan market, unless it is a loan-to-buy or short term emergency.
Tactics
A dedicated post to this will be up after pre-season but I will most likely be using the 4-2-3-1 wide in an attacking/controlling sense and looking to assert dominance in domestic competition.
====
If you enjoyed this, make sure you never miss another post by following us on our Facebook, Twitter and daily newsletter!