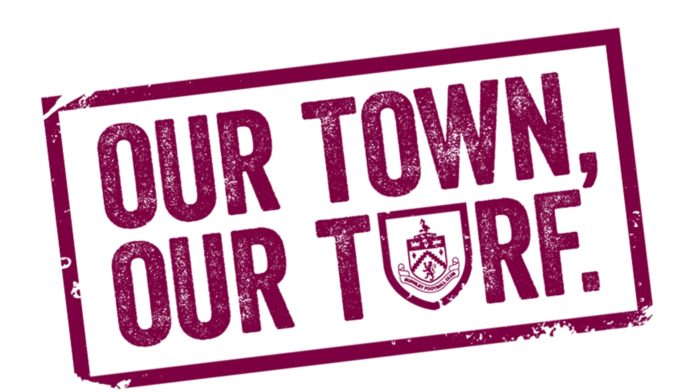 "Our greatest glory is not never falling, but rising each time we do."
Our rise has begun. We sit in 16th place, clear of the relegation zone by one point. After a difficult start our goal difference is more negative than a David Moyes post match interview. Every point will be crutial.
Next we travel to Everton, a team which should be better than they are showing on the pitch. They started the season in seventh but haven't improved on that. We go into the game as the inform team. Not that the press see it that way, they think we would 'face a difficult task' today. I can't help but smile as we take the lead on the 49th minute, looking forward to telling the media how much they misjudged us, but I was too quick in thinking this. A tactical switch by Everton saw them move from 4123 to a 4231, pushing Ross Barkley to an advanced role just behind Lukaku. I see this happening and, not wanting to ruin the balance of my play, watch the game intently. Barkley is getting more involved, picking a pass and getting the better of Marney once too often. 60th minute and I take a striker off for a CDM, on comes Poyet. His job is to anchor the midfield and mark Barkley. It doesn't help and he quickly picks a pass to Lukaku who finishes low to Heatons right. The roles are then reversed with Lukaku turning provider and the game has switched in the 87th minute. It's too late for us to rescue this. I went negative and paid the price. We will get better at protecting a lead, but it will be a tough learning curve.
That puts us back down into the drop zone, it's one of those weekends where all the poor teams win and move closer, except Swansea, they're sinking.
It's back home to welcome Man City next and one of the more unusual games sees us conceding two penalties and scoring one ourselves. We lose 2-3 but it's just one of those games. The mood is good, we are playing better and had two difficult games where we only lost by the odd goal. We then play Spurs in the second of three home games running and draw 2-2, a good point considering we were 2-1 down with 5 to go. It's the inclusion of former Fulham man Matt Smith as a target man at the centre of a front 3 that changed our fortune. Bamford and Gray occupy the centre backs and it's smiths knock down that creates the equaliser. It's the next game where we need to improve our results, Sunderland at home.
Sunderland will battle relegation, they always battle relegation, so this I already know will be billed as a six pointer in the papers. In fact it's isn't even a three pointer, it's a drab 0-0 draw. I'm disappointed but we didn't lose, it's one point more to the tally and we kept a clean sheet.
Cue 80's style montage showing our progression through the next few games set to a Kenny Loggins track.
We have consecutive losses away at Southampton and Watford, another less than satisfactory draw at home to Middlesbrough and a goalless stalemate in front of the smallest crowd of the year, Bournemouth. It is after a third straight draw away to Hull that I see we need to find a cutting edge to our play. We were camped on the edge of the box in the last 3 games, but only 2 goals to show. We have injuries though, Defour is out until February, Gray is still my primary striker and we are short of options out wide.
The next three start as we lose to an 88th minute Glen Whelan thunder bolt on a wet December evening at the 365 arena. Then it's Boxing Day, away at Old Trafford, we go defensive and hold out for 60 minutes. Juan Mata is then gifted too much freedom to dictate the play and we lose 4-0 in the end. Final game of the year is an away trip to Liverpool. There is echos of the season opener as we take the lead. We just can't keep them at bay though at lose 3-1. But it's New Year's Eve so let's get on it.
New year, new Burnley, at least for 60 minutes. Arsenal roll up to Turf Moor and I'm thinking we have what it takes to get something here. We play the same way as teams Arsenal have traditionally struggled against, strong, defensive and looking to break. This is exactly how the game starts, they have good possession as I had expected but we are 3-0 up after a 60th minute Adam penalty. Yes 3-0. No team has ever come back from being 3-0 down before… right?
'Oh Sanchez has scored, that's ok they can have one'. I change Adam for Marney, a more defensive minded playmaker. Sanchez again, 3-2, 15 minutes to go. 'Seriously, you've had your fun, just stop now'. Two more subs to change tired legs and swap Gray for Poyet to plug the gap between defence and midfield. It works and we don't see Sanchez again. Except now I have an injury at right back and no subs. We get a free kick near their box in the 87th minute and push one too many up front, it's a wasted kick that's cleared to the flanks too easily. Perez has it on the half way line with just Flanagan to beat. It's like he's not there, Flanagan gets a foot in but can't nick the ball, this slows him and Perez is gone. I don't even need to see the rest, the ticker flashes yellow and blue, it's level. We get a point, at home to table topping Arsenal, but it could have been so much more. I'm tired and emotional, time for bed to contemplate what could have been. Next is the FA cup and we have Palace away.
The cup is not my priority, but I do like to give it a go if we get a kind draw. The United game in round four of the EFL saw our run end there, but get past Palace and who knows what the draw holds. I'm sticking with the same system but change the team a little. We did well at Selhurst park in the league earlier in the season but conceded too many crosses. We are tighter in this game but fall behind midway through the fist half. I can see us playing well though so we stick at it and get rewarded in the 64th minute. The game is heading to a replay which I could do without so I go on the attack, win or lose I won't be too bothered at this point, just avoid another game. Not much happens next, maybe Palace need the gate receipts from the replay and it finishes 1-1.
Before the replay we have Leicester away. Playing 442 we try to go toe to toe with them, it's a thriller, but we lose 5-2 and I fear it does our moral more harm than good. I get an email from my director of football, '14 games without a win for Burnley'. Yes thanks Steve, I know that. The board have been content through this run, but I need a win before they stop being satisfied and give me the dreaded vote of confidence.
The schedulers have squeezed the cup replay in mid week and I don't really have enough players to rotate. I rest everyone I want for the next game, out go Marney, Gray, Arfield and Ben Mee. In come Poyet, Smith, Boyd and Long.
Initially I didn't fancy Boyd, but he still had first team as his role and my coaches rate him. He has a word with me to ask why he's not playing, so he'll get a chance to impress. Plus I'm not flooded with options so it's fine, but the transfer window is still open so watch your back George.
On to the replay, Palace send a first string team out, trying to go one better than last years cup final defeat. We hold our own but lose 1-0. It was a solid performance, we could have been more creative, but it's not something I'm going to lose sleep about, I have kids for that.
The next league encounter is a thing you see quite often in football, it's Palace again at home, our third game in four matches. I put the first team back in place but keep Boyd, he's done well and I want a someone more defensive out wide to support the full back. Palace however have over stretched themselves. I check the team sheets and there's no first choice striker and no Zaha. With their weakened side it's a comfortable game for us and, although it isn't reflected in the score line, we will 1-0 and 17th is in sight.
We have injuries in midfield. It will be another month before Defour is back, Adam is now out for 3-4 weeks and we lack some creativity. Hendrick is still shooting from distance, but it's more an irritation than a useful tactic. I strengthen by picking up Henri Lansbury from Forrest, he's got good stats and should fit the team well. Can cover on the left also, should we need. I lose my back up RB Lowton to Southampton and the unhappy Ward requests a move so he's out too. Other than that January is quiet. Sam Vokes is starting his rehabilitation now and with Barnes still out, it's good to have more attacking options coming. We lose 2-1 at home to Chelsea to finish the month. Having pulled it back to 1-1, Hazard scored in the 87th minute to give us little chance to respond. Conceding late goals is becoming a theme of our season, I need to address this.
The second 'West' double header is our start to February and first we visit the Olympic park to check how the stadium migration is going. West Ham at home was when our season kick started with an emphatic 4-0 win, and Bilic is under pressure, they haven't won since 2016. It's our chance to do the double over a team for the first time this season. Three minutes in and we are off to the best start, a coner not cleared properly lands at the feet of back up Centre half Kevin Long for his opening goal of the season. It's a long way to full time but we play well against an average team and never feel threatened. We miss the chance to go 2-0 up as Gudmundsson rattles the post with a penalty. As the game comes to a close we don't go defensive to protect our lead, I've learned a hard lesson in the passed few games. We keep doing what gave us the lead but are more disciplined and pass into space. It works and we hold on. Bilic becomes the second casualty of the season. Perhaps he can move to Southampton as they too make the decision to look at other managerial options.
Steven Defour is back from injury, so to get his fitness back I ask him to play a few reserve games before throwing him into a difficult relegation battle. It's something we disagree over and ultimately he will leave in the summer unhappy. For now though he's our player and I try to give him game time to calm his mood, but he is absent from training. Taking his warning well, we try to move on, but his moral will never recover.
The focus now is points, and althrough other teams failing they can't keep losing forever. We need to keep 17th in sight. Our one win in 15 is poor, but we have played better.
A day after my Birthday we come back twice to level at the hawthorns, but lose 3-2 in the end.
February ends with us hosting bottom of the table Swansea. They're 10 points from safety and running out of time. Bradley is no longer in charge but it doesn't seem to have changed results. If we can win we go within 4 points of Middlesbrough in 17th. We get the win we need, it's 6 points from 9 now in the month.
15 points from a possible 57 is not great but we are still in with a chance. The table is as follows, Everton lie in 16th, 5 points above us, then Sunderland and Middlesbrough both 2 points clear. We are 18th, 4 ahead of Hull, and Swansea look to be in miracle territory if they are to survive. 11 games to save our season and we play the 4 around us in that time, we need wins.
That's where I'll leave it for now, aware that I've rattled on for too long. I had intended this to be a one part over view of the first season. I hope you've enjoyed reading as much as I enjoyed writing.
=====
If you want to read more please check out my posts on accordingtofm.wordpress.com or follow me on Twitter @accordingtofm
If you enjoyed that, please subscribe to the daily newsletter and make sure you never miss a post!