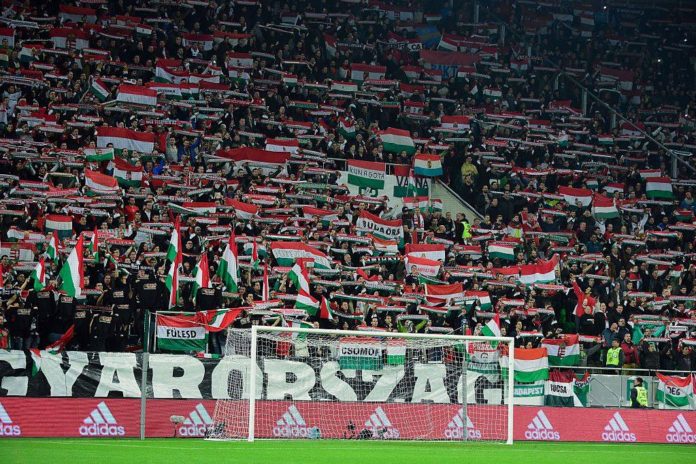 So you decided to become a manager in Hungary but you don't know which team to pick? Looking for some challenges? Maybe you want to emulate the great Puskás? If you answered yes to any of these questions, this post is for you! Here's five interesting challenges to have in Hungary!
1. Újpest
Don't let the rich history of my local club fool you, this team is not easy to manage! The 20 times champion's main challenge is the fact that they have a transfer embargo until the summer transfer window of 2017. This will be more and more scary once you realize the following:
You only have one left back and he isn't really good
Squad depth is far from optimal
Many teams want your best players and they will be tempted to go
Your squad is relatively young and unexperienced
In this save you will need to build a strong tactic and rely on youngsters but a long term strategy can pay off – trust me, you can be successful with this team!
Key Players:
Goalkeeper Szabolcs Balajcza is rather old, but he is a good captain of the team. He can help to convince other players to stay at the club. A valuable member on and off the pitch.
Midfielder Balázs Balogh is an all around defensive and central midfielder, you can rely on him!
Soulaymane Diarra is a great central midfielder as well as a great attacking midfielder. With Balogh in your team you can give creative freedom to Diarra and he will do some damage to the oppositions' defence!
My advice:
The midfield is decent in this team. When I play with Újpest, I built my entire strategy around my midfielders. Good ball winners in the middle with good wingers – you will unfortunately have 4 on the left though…
Another method to success could be to create a tactic without fullbacks. They are not the strongest players of the team, maybe the regular 4-2-3-1 and 4-1-2-3 formations won't do it with a few injuries in defence!
Check the reserves, they have some promising talents there! Your squad is rather young as it is, so don't expect them to be consistent. Be brave and give a chance to some youngsters – they never let me down!
József Windecker is a great defensive midfielder but prone to pick up cards. Try not to involve him in important matches, he will most likely get a red card…
2. Ferencváros
As much as it pains me to say – as a supporter of their fierce rival Újpest – Ferencváros is the strongest team in the league. They have the biggest fan base, a great stadium and a strong squad. They can easily win the league as well as the Hungarian Cup. Your challenge is not in the domestic competitions with this team, but to compete in an international level! And once you dig deeper you will face the following problems:
Yes your team is strong, but your best players are very old (34 or older)
Some positions lacking the depth
Players in the reserves won't help you much
Only 280K pounds to spend with negative wage budget
Besides all these, you have some quality players on loan as well as key players craving to go abroad, expect hard negotiations!
Key players:
Defender Leandro is versatile, he can play left and central back as well as defensive and central midfielder. He won't let you down with his quality and experience!
Midfielder Zoltán Gera could ring a bell if you watched Fulham or West Brom between 2004 and 2014. This is where he grew into a massive player, and he will be massive for you – even though he is 37 years old already!
Cristian Ramírez is perhaps the league's best left back, you can earn a lot of money with this boy – either selling him, or just let him do what he can for you!
Gergő Lovrencsics is well known in Hungary and for a reason. A quality winger with very balanced skills
Dániel Böde is the target man you always wanted in your team. Strong as a bull, aggresive to get the ball and he wants nothing more, than banging the ball to the back of the net!
My advice:
Start scouting as soon as possible and scout A LOT. The spine of your team is old and while it can work for 1 or 2 seasons, you are going to need younger players to carry the team!
Start negotiations as soon as you can. Many players' contracts expires at the end of your first season. You face many decisions: who should I keep? You have to make a plan very quickly with this team!
Deal with Böde in the summer. Böde is a fantastic striker for this team, but he is a hard negotiator. Many Hungarians complained how hard it is to settle a contract with him, even if you qualify for the Champions League! Make a choice quickly: sell him for good money while you still can cash in or give him something so he would extend his contract
3. Paks
Oh the humble team of Paks… Not many foreigners know they exist, even though they were second of the first division in 2011. This challenge is very easy, but demands dedication, because this team has one simple policy in real life: they only sign Hungarian players! Before you jump into this consider the following:
You will need a few seasons the build up your squad. What you get first is not bad but needs some work!
Your academy is poor, you'll need a lot of money to develop your own youngsters!
0 money to spend!
Really useful players are loaned out and you can't recall them
Good Hungarians will choose stronger teams when they have an offer from several clubs
This challenge can be fun, but you will need patience, good negotiation skills and look for released players!
Key Players:
Central midfielder Tamás Kecskés is going to be your best friend in this save. He is decent in everything a good CM needs to be and he will deliver.
Szabolcs Kemenes is a quality goalkeeper and every Hungarian team would be happy to have him!
Left winger Tamás Koltai has great experience – and decent skills which makes him a good player in this league
My advice:
Don't use more than one strikers. It could work but to me it seems that a FM classic 4-2-3-1 is more beneficial with this squad
Loan a right back. You have enough right backs, but they lack quality. Until András Vági returns, you need to solve this issue!
Hire the best scouts possible. You will need enormous knowledge of Hungarian players in order to strengthen your squad and you will need the best scouts do get the best possible players! It's crucial in a save like this!
4. Honvéd
When you think of Budapest Honvéd you can't help but think of the many talents they had in the 1950's. Ferenc Puskás, Gyula Grosics, Zoltán Czibor – I could go on forever! The challenge in this team is rather simple: make Honvéd great again! A few pros and cons for you:
The expectation is only to be a mid-table team with a good squad.
Balanced squad depth
Poor youth facilities (not sure why actually, they are doing fine in real life)
0 money to spend
While you can't really make a huge change in the first year, who doesn't want to build a new golden team and find the regen Puskás?!
Key Players:
You don't have many extraordinary players, but Sándor Nagy is probably the best goalkeeper in the league
Davide Lanzafame is a fantastic attacking midfielder! Developed by Juventus, this lad knows how to succeed on the pitch!
Dusan Vasiljevic is a well experienced, technically great player, bringing balance to the squad
My advice:
Build on your youngsters. There are plenty of players at the age of 20 or 21 with bags of potential. Give them chance, let them improve!
Tutor these players, you have Vasiljevic and Kamber who can help you improve your younger players, or even in the dressing room when needed.
You already have a great setup to be successful, if you keep your greatest talents you can develop them into a phenomenal team without spending big (you will need some players in a few seasons for the veterans)
5. Puskás Akadémia
One of the greatest fun in Football Manager is that you can create an parallel universe. This team is the most hated team in the country. They came from nowhere, politicians pumped money into it and they capitalize the name of a Honvéd legend, Puskás. One of their biggest critique however is the fact that they call them an Academy, but they don't develop many talents and they buy many players. That's where you come into the picture!
You are based in Felcsút, which is a small town
Puskás Akadémia got relegated in the previous season, your goal of the campaign to get promotion by winning the league!
Your stadium is tiny for international football!
Only average youth facilities
Yes, this is one hell of a challenge, where you have to be successful first with your squad to earn money to invest into the future prospects.
Key Players:
Defender Vilmos Vanczák might be 32 years old, but he would deliver in the first division and decent as a central or a right back as well.
László Zsidai, György Sándor and Tibor Heffler are about the same quality at the CM position, hard to pick one who singles out, they are all quality in the country!
László Lencse is a really good striker, who will get you those crucial goals in the most difficult times – even when you got promoted to the first division!
My advice:
While it will be tempting to forget about building the acedemy, this challenge is about the redemption of this club. Always invest into the youth facilities and develop amazing players!
Obviously if you terminate every players contract, who isn't developed by Puskás Akadémia, you would be in trouble. Put a strong team together and slowly turn it into a youth developing beast!
Keep scouting youngsters. You might not get the best youth intake in the first few years, but maybe other teams missed out on a real talent! Transform lost talents into your talents!
These are my suggestions if you want to play a challenge in Hungary. Which one do you like the most? How did it go for you? Feel free to let me know on Twitter and don't forget to sign up to The Higher Tempo's Newsletter to get notifications of the latest articles!