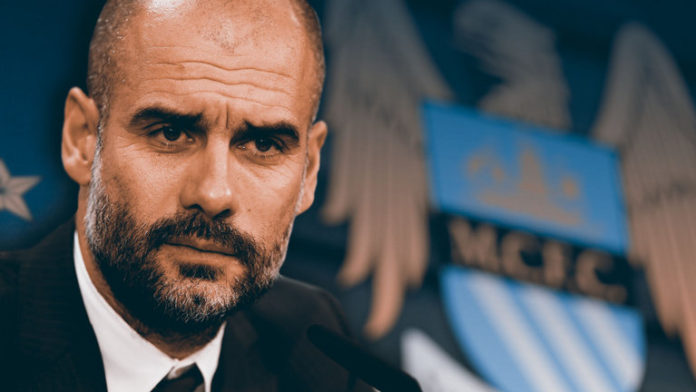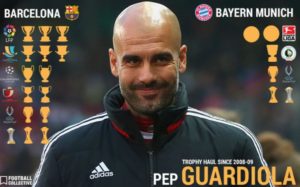 Amazingly there are still people out there who question Guardiola's footballing philosophy. Ok, so everyone is entitled to their own opinion so here is mine. What he's done in a relatively short period in management, especially at Barcelona was nothing short of magical. Some will say Tiki-Taka is boring, not for me, I could watch it all day. Free flowing one touch football with movement to die for. Give me a 20 pass move ending in a tap in goal over a 30 yard hit and hope any day. People will say he had the best players, but when he took over Barcelona had a lot of issues in the squad. Out went the bad apples in favour of turning good young players into some of the worlds best.
For me, that Barcelona team from 2008-2012 is the best I have ever seen. That team dominated domestically and in Europe. That success somewhat continued over 3 seasons with Bayern Munich as he took an already good team to the next level, certainly domestically, but the Champions League did allude him at Bayern. Now at Manchester City plying his trade in the toughest of leagues and with an average start to his Man City career we're about to see if the Guardiola philosophy is a myth or if he's a genius.
I could wax lyricals about this man for ages, but that's not why you're here. You want to know what I plan on doing with a new FM17 save. The plan is simple. Follow the path that Guardiola has taken since cutting his teeth at Barcelona B and better his achievements.
I will spend 4 seasons at Barcelona then resign. I will then patiently wait to obtain the Bayern Munich job where I will stay for 3 seasons and resign again and move onto Manchester City. This could all go very wrong if my time at Barcelona is a disaster as Bayern and Man City would be unlikely to offer me a job.
The Challenge
Can I match or even better the trophy haul he got at his first 2 clubs. 14 major trophies at Barcelona in 4 seasons and 5 major trophies in 3 seasons at Bayern. Loads of saves see managers take over at average or struggling clubs and aim to bring back the glory days. Mine is take over already good teams and win everything I possibly can.
I'm under know illusions that people will think this will be easy, but will it? I'll have Real Madrid breathing down my neck waiting for any tiny slip ups. I will need to win nearly every trophy available over the 4 years. Some of Barcelona's current players are aging a bit. Will they be able to remain at the top well into their 30's or will they need replacing? Different challenges lie ahead once moved onto Bayern and then Man City, but we'll worry about that when we get there.
Throughout the save its imperative that we adopt the way Guardiola sets up his teams and play the way he gets them to play. Also adopting similar transfer policies. There is so much to discuss on these issues, but they will need their own post so we will leave that for next time.
I'm usually someone who focuses on youth during a save. However, on this save that wont be the case. As I am only going to be at each team for a limited number of seasons there is no point in hunting for a 16 or 17 year old wonderkid who might turn into something special. I wouldn't say Guardiola is renown for his use of youth. What has happened with Guardiola is that he takes an already established good young player and turns them into world class players. Xavi, Iniesta and Messi were already first team players at Barcelona before he took over. Its a similar story with a few players at Bayern. Even now at Man City he's working with the likes of Stones and Sterling. Both established, but know they have every chance of becoming world class under his leadership.
Its now time to get down to business. My first objectives:
Recruit any missing staff, in particular a few more coaches and scouts. 3 coaching spaces and 5 scout spaces to fill.
Transfer list any unwanted players to generate extra funds. I have 3 current first team players in mind.
Buy a first choice right back and a back up defensive midfielder if I have the money.
And after extensive research put together Guardiola's tactical plan (and even his Plan B. 3 at the back anyone?)
Implement a scouting/transfer policy, which see's only a certain type of player who is capable of embracing our philosophy joining the club
In part #2 we will hopefully have an in-depth look at the tactics and whether they worked through out pre-season. Hopefully all my transfer business will also be done and our scouting team will be out actually earning their weekly wage.
Thanks for all your support.