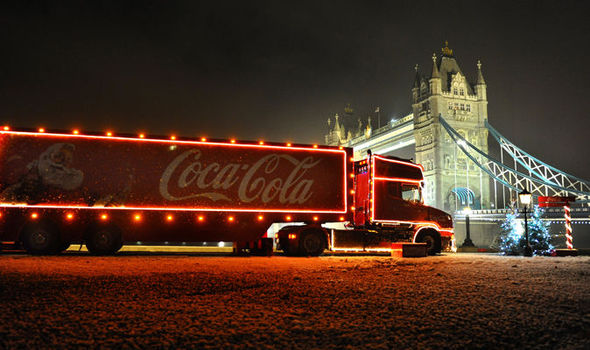 Episode 7 – The Beginning
Finally FM17 is here, so after months of planning we can get our adventure off the ground! To start off I went into the editor and made a couple of changes. The first the team were renamed from Royal Antwerp into Coca Cola Antwerp (thanks to all those that voted on the name on Twitter). The second thing I did was edited the finances, I believe I said in an earlier episode that i'd change the finances to roughly half of that of Anderlecht.
Upon checking, Anderlecht had a balance of £47m, with a transfer budget of £17m. Half of that seemed FAR too much for a second division team (considering Antwerp had a balance of almost £700,000 with £0 transfer budget and only £5k per week wage budget remaining), so I did what seemed fair (we don't want to make it too easy!) and so I came up with having a balance of £5m – with a £1m transfer budget and £75,000 a week available wage budget. Alongside that, all debts were cleared (necessary for a takeover) with a £1m sponsorship deal due to be paid on the 1st January, with the stadium named Stadium Coca Cola as a result.
The scouting network was set-up mostly how i'd planned in the beta (although for some reason Dennis Hulsoff wouldn't join me this time around) and ended up like this:
Patrik Andersson: Scouting Denmark + Sweden for hot prospects aged 15-21, as well as both countries national youth teams
Jan Verkaik: Scouting Austria + Switzerland for hot prospects aged 15-21, as well as both countries national youth teams
Frank Wijnhoven: Scouting Poland + Czech Republic for hot prospects aged 15-21, as well as both countries national youth teams
Willy Pallemans: Scouting Belgium for hot prospects aged 15-21, as well as the national youth teams
Irfan Handzic: Scouting Bosnia and Croatia for hot prospects aged 15-21, as well as both countries national youth teams
Andre Van Gerven: Scouting Spain and Portugal for hot prospects aged 15-21, as well as both countries national youth teams
Joost Van De Beucken (Chief Scout): Searching Europe for first team players aged 20-25
Hoping the board will let me have more scouts in January so I can extend our reach to a few more countries – although depending on how the scouts are doing in January I may give each scout a few more assignments if the board won't let me have anymore.
The coaching set-up was also re-jigged with some better coaches hired, along with a sports scientist and data analyst. Since we're in the physical development cycle every player from the senior team through to the U19s were set additional focus on an aspect from the physical group to improve on.
Transfers:
The following players joined us over the pre-season:

Hawbir Moustafa: Signed for 90k (rising to 150k after 50 apps), he's a young full-back who's had a cap for Iraq. He meets all our criteria, hopefully after a good season or two he can find his way back into the Iraqi setup which will see his value rise. One of the scouts (can't remember which one!) recommended him during his scout report when joining, looked a no brainer!
Sinan Keskin: Signed on a free transfer, Keskin's key stats (dribbling, passing, technique, first touch, composure + workrate) make him ideal for a attacking midfielder, with the possibility of being re-trained into a winger if the central midfield spot gets too crowded. Still very young as well so has good resale value if he turns out some good performances.
Gevero Markiet: Shoring up a fragile and aging back-line (sorely needed after the results so far). A few of his stats are not fantastic (concentration being the main one) but for a free transfer he looks pretty solid, balanced out slightly by the high wages but I think it's a decent signing nonetheless
Gedion Zelalem: I didn't want to really do this, but the scouts haven't had enough time to fill many reports yet, and being concerned about the possible lack of depth in the squad, we can't really afford to mess around with recruitment in these early stages so i'm going to dip into the loan market for a couple of players. The first to join is Zelalem from Arsenal, it's a no risk loan with no wages due to be paid, nor any fee. A solid acquisition.
Pre-season:
Not a terrible pre-season, but not a fantastic one either. Obviously it'll take some time for the team to learn the tactics i've set out so i'm not concerned at all. A few wins to take comfort in though!
August:
A mixed bag, 2 cup wins puts us in the 6th round of the cup, but it's not until our 5th league game until we get a win. Not the start to the season that I had in mind.
September:
Picking up a few more points now, the lack of goals from our strikers is a bit of a concern and I may have to think about a tactical change if there's no turnaround in form!
October:
Still floundering near the bottom of table it's obvious that something needs to change soon. I'll give it 2 more games before I switch tactics. No wins in those 2 games and we'll change, although I think we'll most likely change tactics anyway as the stats nor the quality of play are convincing.
November:
Well, the 2 games without a win have happened so it's time to try and save our season. I've gone for an all-out attack formation. It's a mash up of a few philosophies, mainly Guardiola and Zdenek Zeman. And it works! We pick up successive wins scoring 7 goals in the process.
I'm dubbing the tactic "The Zeman" and it looks like this:
First half of the season summary:
I can't help but be disappointed by the season so far, I think we've bought well but things just haven't clicked for us. Tubize look the team to beat (despite being tipped by the media to finish 7th with odds of 40/1 to go up!), luckily the way the league structure works, promotion isn't impossible. The league now resets into Phase 2, with the winner of Phase 2 playing the winner of Phase 1 (Tubize). Here's the table at the end of Phase 1:
Luckily though our 5 year plan doesn't require us to get promoted this season, so all isn't wasted if we don't go up this season – which is looking pretty bleak so far.
Join me next week for episode 8, where I cover Phase 2 of the season!