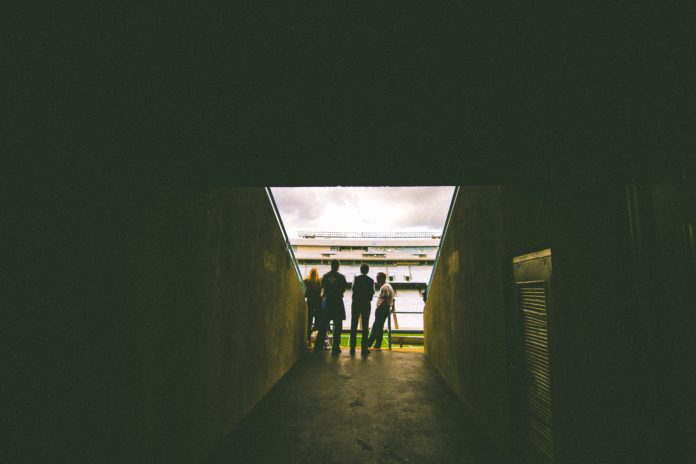 Having won their previous game 2-0 with a back-3 system, Jac had a sense that he was on to something. The apprehensiveness about the system chipped away with each training session and the win did wonders. With only one striker left in the match-fit squad, Giannis Varouxakis got himself selected as the lead front man, but it was to be Dominic once again as he lifted the team. The young central defenders also left with a spring in their step after the clean sheet.
The FA Trophy match was up next with Torquay standing in their way. It was Jac's first away match and only 58 fans travelled to Plainmoor with the squad. With their opponent sitting in the league above them, Jac's strategy was to keep it tight and perhaps win it by a counter-attack goal. He had briefed everyone that they were going in with a  a 3-man midfield in front of their 3-man defence and attack using the pace of Bradley and the physical presence of Giannis.
However, all the confidence built up from the win of four days ago dissolved quickly when the Blues found themselves overpowered in midfield. Torquay was fighting hard in the middle of the pitch while their strikers were constantly threatening to tear the 3-man defence to pieces. They also made sure that Jac's men had their wings clipped with the midfield pushing hard on the wing backs and their back-4 easily snuffing out all the challenges from the attackers.
Jac was nervous and stood at the edge of the technical area throughout the game. He was screaming at the wingbacks to track back, shouting instructions to the midfielders to keep things tight, and urging the defenders to watch their positioning. He was constantly tweaking the shape of the team and by the end of the first half, the Blue were equal at 1-1 with Bradley scoring the equaliser just minutes before the break.
Dominic Green had been placed on the bench because of the strategy that Jac had picked but when Torquay scored a goal at the 47th minute to go 2-1 up, the plan was thrown away and he was called upon to find the equaliser. Jac had hoped that this switch would stretch the game wider but it didn't materialise. The Blues' wings were clipped tight and there was little hope in sight.
Jac looked at his bench. He looked at Roy and Glyn. Then he signalled for defenders Michael Richens and Harry Osbourne to warm up.
"What's the plan boss?"
"I'm taking out Recce. He hasn't defended well and he hasn't delivered a single cross from that wing back spot! I hope Michael does better. Also, Hefferman's been a disaster these 20 minutes. I'm going to replace him before he slips up and brings us down further."
"Totally agree with you. We should keep it tight and limit our loss," Glyn suggested, but Jac had other ideas.
"No. We are going to take some risks now that we're shoring up the back. I'm going to go with 3 attacking midfielders."
This surprised the two coaching staff. It was suicide. But what they didn't realise was that their boss have had close encounters with that and will take risks pretty regularly in the future.
"It won't matter if we lose 2-1 or 6-1 in a cup game. I've travelled too far for this job and lost too much to be afraid of taking risks," said Jac with a steel of determination in his voice.
That gamble paid off almost immediately. Within minutes of the 2 substitutions, Dominic's swing from the left hand side was met by Giannis who used his physicality to get the ball into the net. It was his first goal in months and it was a moment that gave hope to the travelling support and bench.
However, it was short-lived as hope was violently snatched away from them by 2 goals in 5 minutes by Torquay. Michael proved to be much worse than Recce and his costly mistakes led to the team slipping to a 4-2 deficit.
The Torquay supporters were boisterous while the Blue's travelling crowd hung their head in despair. They have seen the team fight so hard and clawed something back but let down by the quick fire goals.
"We did what we can," said Roy but Jac was not going down without a fight. He stood up, walked over to the edge of the technical area and shouted:
"Giannis! Drop into the hole. Dominic, Lee, Bradley! Up front!"
He raised three fingers on his right hand and one on the left, indicating that he wanted to go all out with 3 of the most intelligent and quick players he had on the field leading the line and Giannis playing as a withdrawn target-man of sorts. With 10 minutes left on the clock, this was a "fuck-it" moment for him. As he said, it won't matter if we lose 2-1 or 6-1.
This time, the gamble didn't pay off but neither did it backfire. The game ended 4-2 and the difference in quality was clear to see. Sure there were mistakes but it wasn't for a lack of trying. The Blues got eliminated from the competition.
Jac gave each of the players a pat on the back as they walked down the corridor to the dressing room. They had frustration on their faces, and clearly just wanted to forget about this episode. They had given their all and followed his instructions, and despite the glimpses of positivity in that performance, it just wasn't enough.
"Chin up guys. You all played well. It just wasn't our day," said Jac to the team. "You all fought hard for each other, and kept your energy up all the time. Sure it wasn't perfect but that was a good team performance."
Jac hoped that his words would help the players regain some confidence.
"You guys have worked your socks off so let's get out of here as soon as we can and get some rest." said Jac to his team. He then continued, "We have no games next week, so take a good break with your friends and families this evening, then we will work hard tomorrow. When we travel home from the game against St. Albans one week from now, let's make sure we've got smiling faces instead of this shitty feeling that we all feel. Alright?"
The body language of the team improved slightly. Roy and Glyn too looked uplifted. But what the team didn't know was that their boss was simply trying to lift himself up with those words.
—
Second Half is a story about Jac Grey who lost everything in his life and tries to rebuild it all by travelling halfway across the world to take up a job that he was unqualified for  – as a football manager. For the full story, visit Jac's at shadowcatjac.wordpress.com. You can also get me on Twitter @shadowcatjac.