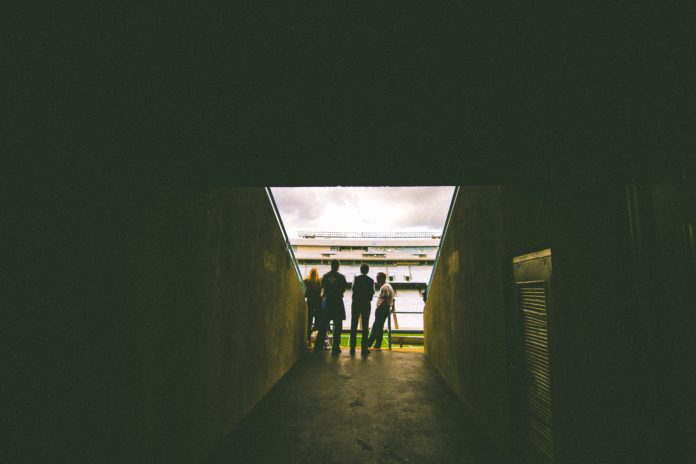 The Blues sit 14th in the Vanarama Conference League South, exactly where the pundits expected them to be. The home game against Poole is expected to be an evenly fought game but with this being their unknown manager's first game in charge, it might be anything but straightforward.
The ProKit stadium is overwhelmed with murmurs of uncertainty. No one has ever heard of Jac Grey before yesterday and yet in the next few minutes, he will be stepping out of the tunnel as manager of Bishop's Stortford. However, given the turbulent times that the club has been in lately, nothing shock the supporters anymore.
In January, Luigi Del Basso, Chairman of the club since 1999, and John Turner, the Vice-Chairman who has been involved with the club for 30 years resigned, citing 'personal attacks both written and via social media' as the cause. The lack of resources invested into the club have also caused a lot of unhappiness amongst the fans which many say, contributed to their resignation. The departure of Rod Stringer, the previous manager, to "take over at another project" left the club deeper in the lurch. Since then, the club has been stumbling around at the bottom half of the table and not many have retained much hope of achieving anything more. In fact, they have been bracing for the worst.
The search for new leadership has been heating up since early February and the wave of change started with Ian Ketteridge who eventually took over the Chairman role, who then quickly installed Rob Essandoh as Assistant Manager to make sure everyone kept in shape. Around the same time, many put forth their names as candidates for the position of club manager including Gordon Boateng, the head of player recruitment; ex-Stortford assistant managers Colin Reid and Paul Hilto; and many others but in the end, it came down to this – a virtual unknown picked from obscurity.
The trickle of news on social media is that the strange Singaporean has decided to retain crowd favourite Johnny Herd as captain of the side, and appoint highly rated goalkeeper Tom Lovelock as the vice captain. Beyond that, no one knows how the team will shape up or even what he looks like.
---
"Hi guys."
As the words left his mouth, Jac immediately felt the weight of regret for not choosing a more convincing tone or words to start his managerial career. But there was no taking it back and so he paused for a moment, looking at the 20 players squeezed inside the dressing room.
"None of you have heard of me and to be honest, neither have I heard about you. It's a clean slate for all of us."
Was that too distant? Or is that a good one to set the record straight? I dunno.
"I want you to forget all the problems that you may have had with the coaches, with the club, with your colleagues, because I don't care about all of that. I also don't care about your reputation… because all that matters is what you do on the pitch from today onwards."
I think I got that one right. Ok, well done Jac. You can do this.
"I know that none of us here, except probably myself, gets to 'do football' as a full-time job. I consider myself extremely fortunate to have this chance to be your manager and what I can promise you on my part, is that I will give my all to make your sacrifices worth it. What I ask of you is to show professionalism and commitment when you play and when you train. This is for yourself, for the team-mates that are with you, for your family who support this dream of yours, and for all the fans that are out there in the cold cheering you on. "
Yes, that one came straight from the heart. You know it to be true.
"It will take some time for us to get to know each other, and it will also take time to find a system that will click but I hope that we will all be patient and take this one game at a time together. You with me?"
The room of players was silent. Some looked down at their boots and nodded ever so slightly, a few looked straight at and possibly through their manager, before Johnny stood up and said, "We're with you Jac. It's game time."
Now that was straightforward.
With a rousing clap, Jac cheered on the team and called on Rob to announce the starting eleven and playing instructions while he retreated into the background. He had winged through his introductory speech and now, he had to quickly learn how this 'footballing thing' was done.
He had spent most of the morning reading Rob's briefing notes but there was too much to digest. Rob had recommended that the team set out in a 4-2-3-1 formation and had informed that with the team's top scorer, someone named Nouble, is out injured. Without much prior knowledge, Jac went along with the recommendations and trusted himself to make changes as the game progress.
---
As the players and their new manager made their way onto the pitch, a warm applause lifted the cold air momentarily. Jac gave the crowd a wave before tucking his gloved hands back into his pocket. "Either I die from being stressed out over football or I die because of the weather," Jac thought to himself.
He took his seat at the bench, and felt four hundred pair of eyes watching his every move. It was to be the referee's whistle for kick-off that made Jac's nervous tingles give way to one of focused concentration as he kept a close watch on the players' movements and abilities. He couldn't remember the players names and just took note of their jersey numbers, taking mental notes of what the players could do while also observing how Poole was responding to the system. The world around him disappeared as he tuned in to the field in front of him.
It was an average match with misplaced passes, broken down movements and all the signs of a stalemate. 20 minutes of that and Jac decided that it was time to make some tweaks.
His first steps into the technical area was greeted by cheers from a small section of the stands.
"Go wider! Cross earlier!" shouted Jac to the players on the pitch.
Lee Sawyer caught the message from the centre circle and gave a thumbs up to his manager before shouting the instruction to the wingers. From a distance, Jac saw Dominic Green nodding to acknowledge the message.
Dominic has been a real threat at the left flank so far and Jac then stepped close to the touchline to reach Recce. "Switch roles. Now you go run down the byline and ask Dom to cut inside more often."
As the instruction trickled over and came into effect, it was clear that Dominic's well-timed runs down the flank and inside the penalty box to harass the central defender is a real threat. Jac was convinced that this was a player that he could rely on.
That tactical switch was to fulfil its potential at the 34th minute when a cross from deep by Recce met the head of Dominic who simply drifted in from the blind side to head in for the first goal from point-blank range. It was a goal that sent the stands wild and Jac off the euphoria charts. It was an overwhelming sense of relief and exhilaration to see the team break the duck and take the lead. His team, his tactical switch, his new career off to a decent start.
The happiness was to be short-lived as a devastating second yellow card right before half time changed all plans. "Fucking hell. That's not what I was ready for," thought Jac as he started thinking about what he should tell the players during the break and what changes he needed to make. He had wanted to praise the players for that good showing but all that had to be thrown out. "Harry Osbourne, you idiot," Jac whispered to himself.
As the players and staff walked down the tunnel, Roy whispered in Jac's ear, "Boss, I think you should praise them for that good first half. It's been a difficult season so far and I think they need to hear some good things."
Jac simply gave a nod to that, and continued the walk to the dressing room. The players were dragging themselves right behind him. There was a lingering heaviness in the room and the newly minted football manager wasn't going to have any of that. He began his team talk calmly, "Guys." He then paused for dramatic effect.
"That was decent. And let's face it we are one-nil up but one man down. It's going to be difficult but let's keep your performance level up. We said that we're going to do this together so let this be that moment."
There was no dramatic shouting, no pointing fingers at Harry for getting sent off. Just a calm and collected reminder that there is still a job to be done.
"Go out there and keep going. That's the only response that is acceptable."
Jac had made his stand clear and from how the second half unfolded, the message got through. The players seemed to run with a fire in their eyes, going the extra distance to make up for the numerical disadvantage. They defended valiantly but it was not to be a winning debut for their new manager. Poole scored an equaliser and without an established striker in the match day squad, all the running didn't amount to match. The only consolation was Dominic Green picking up the man of the match award for his spirited display.
Back in the dressing room after the match, Jac asked his players and staff, "So, what do you all think of that performance?" He paced the small room, trying his best to read the expressions and minds of the men that he had inherited to lead. He needed to make these men know that although he is an amateur at the job, he wants the standards to be high. Then, with just a slight hint of caution Jac said, "Let me put it out there and say that it wasn't a good enough performance guys. We should have won. We should have tightened up. We should have stamped our authority on them because I know that all of you are better than them."
Lee looked deep in thought, reflecting on his performance. The others were softly murmuring to each other, knowing that their boss was right. Jac was quietly proud of himself that he had managed to spark a positive reaction from his players. He then continued, "There will be a next match and we will work together. Go wash up and go back to your families. I'll see all of you at tomorrow's training." And just like that, Jac left the room to head back to his hotel room. He felt as though he had earned his stripes, so to speak. There was not to be a winning start to savour but he had survived. It felt right. It felt like moving across the world for this was the right decision.
He could now crash at his hotel room and attempt to recover from the jet-lag before tomorrow's training session.
—
Second Half is a story about Jac Grey who lost everything in his life and tries to rebuild it all by travelling halfway across the world to take up a job that he was unqualified for  – as a football manager. For the full story, visit Jac's at shadowcatjac.wordpress.com. You can also get me on Twitter @shadowcatjac.