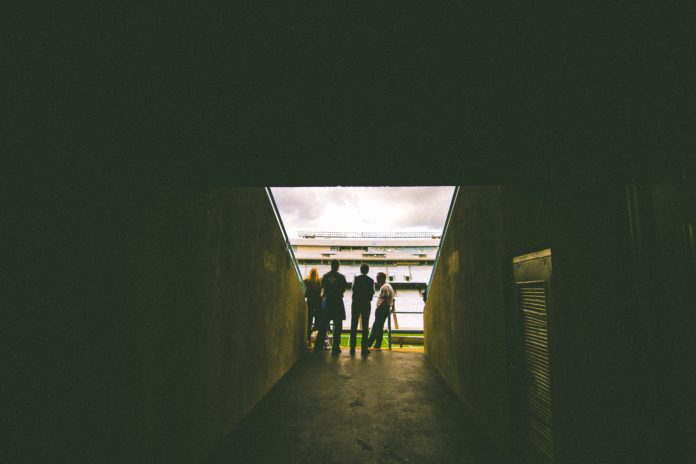 "Hey Roy, heard your new gaffer is on the plane right now eh?" shouted Frank from the stands. It wasn't difficult to spot where the voice came from. There was only one man seated in the rows of blue plastic chairs.
Roy signalled to the team to move along without him and made his way up the steps, taking a seat beside Frank Doherty, the sports writer from Non League Paper.
"You got that right mate. He'll be here on the night before the Poole game. You coming for the press con?"
"I should be, yeah. Anyway, what's this guy like? Never really heard of him and I can't seem to find anything on the web or in the football databases."
"Haven't got a clue either mate. From what I heard, he hasn't got any managerial experience. Not exactly from a great footballing country either but I'm hoping he's got some ideas for us." Roy then turned around to face Doherty, and added, "The whole squad's curious and seems open to trying out what this strange Singaporean might bring with him. I just hope this works out man."
Frank placed a reassuring hand on Roy's firm shoulders and said, "I'm sure he's alright. Even if he's not, he's got you, the famous Roy Essandoh whose goal took Wycombe to the FA Cup semi-finals, to teach him a thing or two about English football right?"
Roy snorted a laugh then stood up and said, "Well, thanks for reminding me of my glory days Frank but I think I should change up now. Gotta sort out some stuff for the new boss. His accommodation at Days Inn, summary team reports, briefing notes, yada yada. Guess I'll see you at the press con tomorrow. Cheers mate." And with that, Roy made his way down the steps.
Frank offered a salute and leaned back, scanning the ProKit stadium. He allowed himself a moment to wonder what these grounds will see for the rest of the season.
---
The past hours have been spent preparing for this move and the last 18 hours of flight time have been spent on catching up on football history to get his mind shifted to his new football management career. More importantly, Jac has been psyching himself up to stay positive for this new beginning with a new mantra: "This is the second half of my life and I'm going to win the game."
The drive to his temporary accommodation barely took 6 minutes. According to Trip Advisor, it was the best that the city had to offer and besides, being a 2 minutes walk from the stadium doesn't hurt. With so much to do, such convenience was appreciated. He had been told to expect some briefing sessions later as there is no time to waste – a press conference and his first competitive game awaits tomorrow. There'll be time to get to know the city as he serves out this contract but there won't be a need to do so if he can't step up in the next few weeks.
"Shit is real," muttered Jac to himself as he looked at the alien landscape outside the window. Things had moved really fast since the interview. Barely 72 hours after the call disconnected, he is now enroute to what he will call home with all his life belongings inside 2 luggages. He now has a job that he didn't know anything about and there is no turning back now. He's going to put 24-7 effort into this job and give his all. He needs to fake it till he makes it.
As the car pulled over at the low-rise brick building, Jac took a deep breath before stepping out of the car. He stood at the driveway, paused for a moment, and let the freezing 2 degrees celsius February wind hit him. This was the polar opposite from the tropical weather that he was used to and as uncomfortable as it is, it felt right. It felt like catharsis. It felt surreal.
—
Second Half is a story about Jac Grey who lost everything in his life and tries to rebuild it all by travelling halfway across the world to take up a job that he was unqualified for  – as a football manager. For the full story, visit Jac's at shadowcatjac.wordpress.com. You can also get me on Twitter @shadowcatjac.