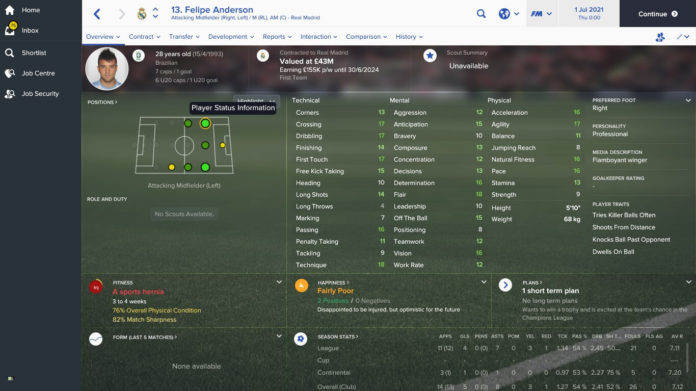 Manchester United's £90m deal to bring Paul Pogba back to the club broke the world transfer record this summer, surpassing the £85m Real Madrid paid to secure Gareth Bale's signature. It was no surprise to see the record broken again with more and more money being pumped into the game.
Premier League clubs smashed the £1bn mark for transfer spending for the first time this summer as smaller clubs can compete thanks to improved sponsorship deals and TV rights income. Using Football Manager 17, we attempt to predict the big-money moves of the future.
#10 – FELIPE ANDERSON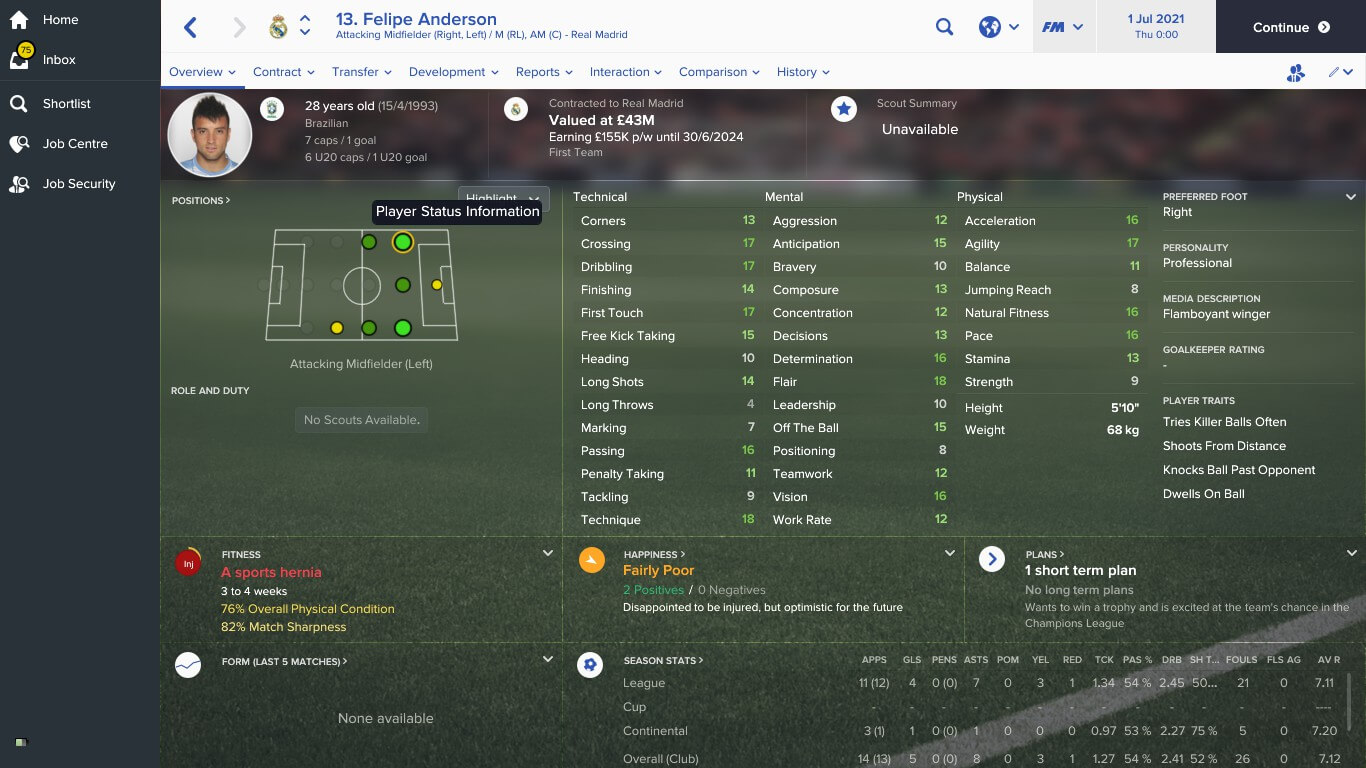 Player: Felipe Anderson
Club from: Bayern Munich
Club to: Real Madrid
Fee: £70m
Current Lazio winger, Felipe Anderson, enters the list at number 10 following his move from Bayern Munich to Real Madrid. The Brazilian left Italy for Munich in 2018 for £25m after being named Italian Player of the Year. Anderson spent just two seasons with Bayern making only 25 appearances and scoring just five goals. This did not put Real Madrid off who splashed a whopping £70m to bring him to the Bernabeu where he scored four goals and registered seven assists in his debut season.
#9 – RENATO SANCHES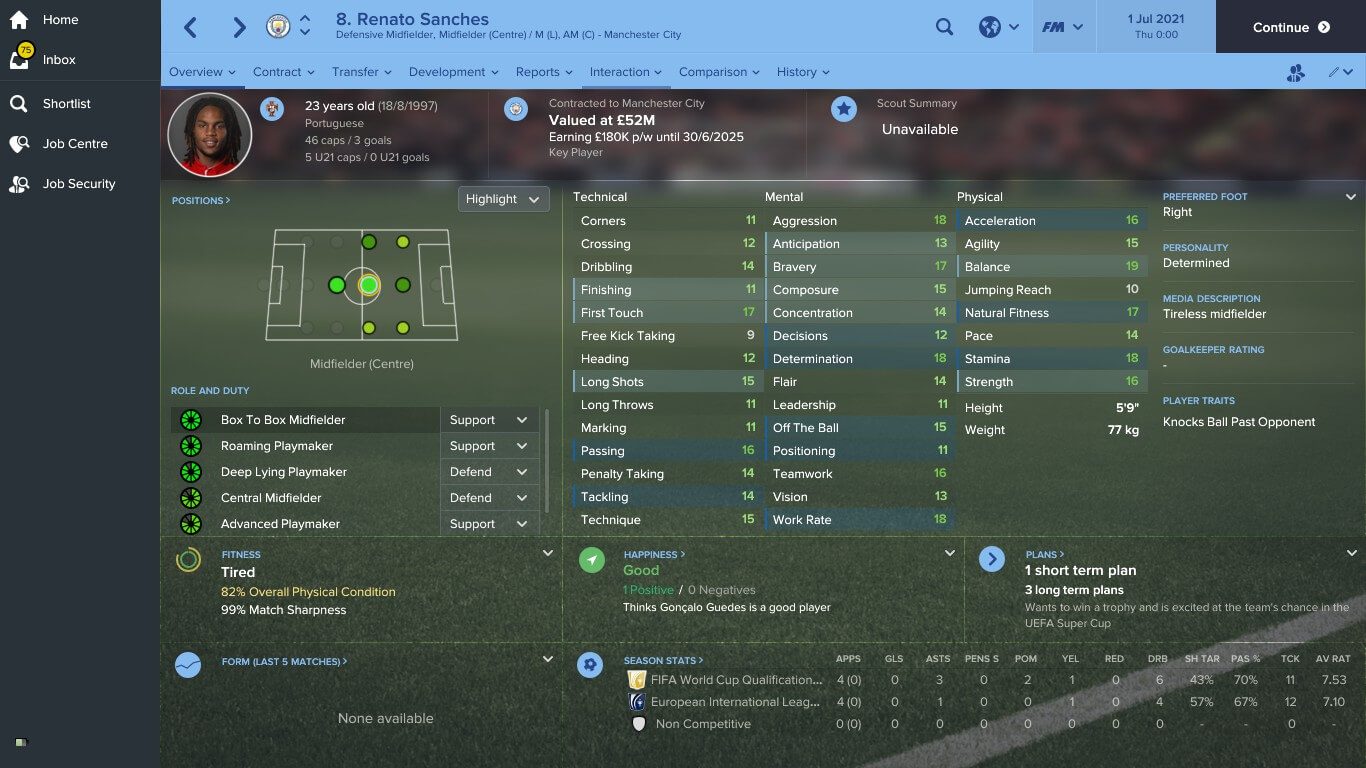 Player: Renato Sanches
Club from: Bayern Munich
Club to: Manchester City
Fee: £77m
Renato Sanches burst onto the scene with Benfica and Portugal last season which prompted Bayern to splash £30m on the midfielder. Sanches is just 19-years-old and has been tipped to be one of the best players in the world. FM predicts the Portuguese international will develop into a key player under Carlo Ancelotti before being picked up by Manchester City in 2020; who parted with £77m to secure his signature.
#8 – CRISTIANO RONALDO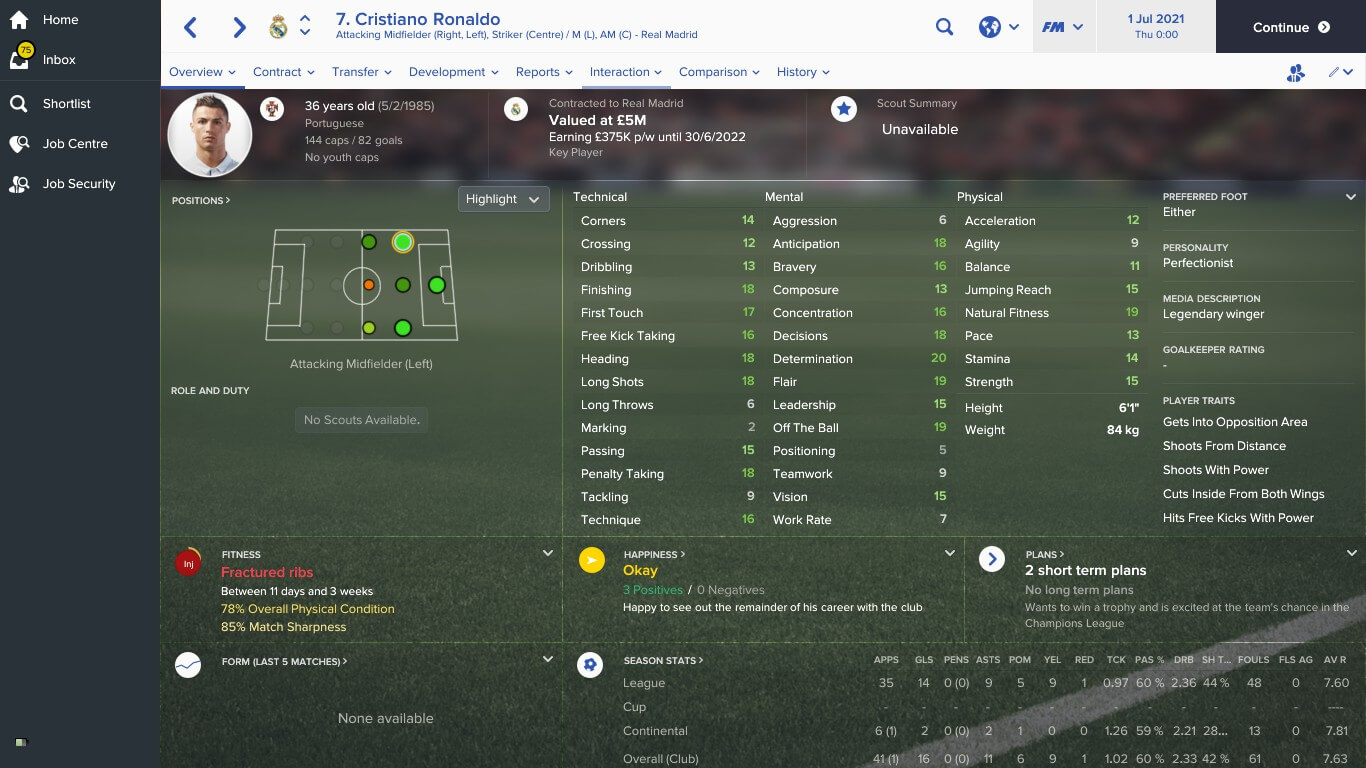 Player: Cristiano Ronaldo
Club from: Manchester United
Club to: Real Madrid
Fee: £80m
Real Madrid's then record-breaking deal to sign Cristiano Ronaldo from Manchester United for £80m sits in eighth place in the top ten. Ronaldo will no doubt go down as one of the best players in history and boasts a stellar goal record in Madrid. He recently committed his future to the club by signing a new five-year-deal which could see him end his career in Madrid and made him the highest paid player in the world.
#7 – RIECHEDLY BAZOER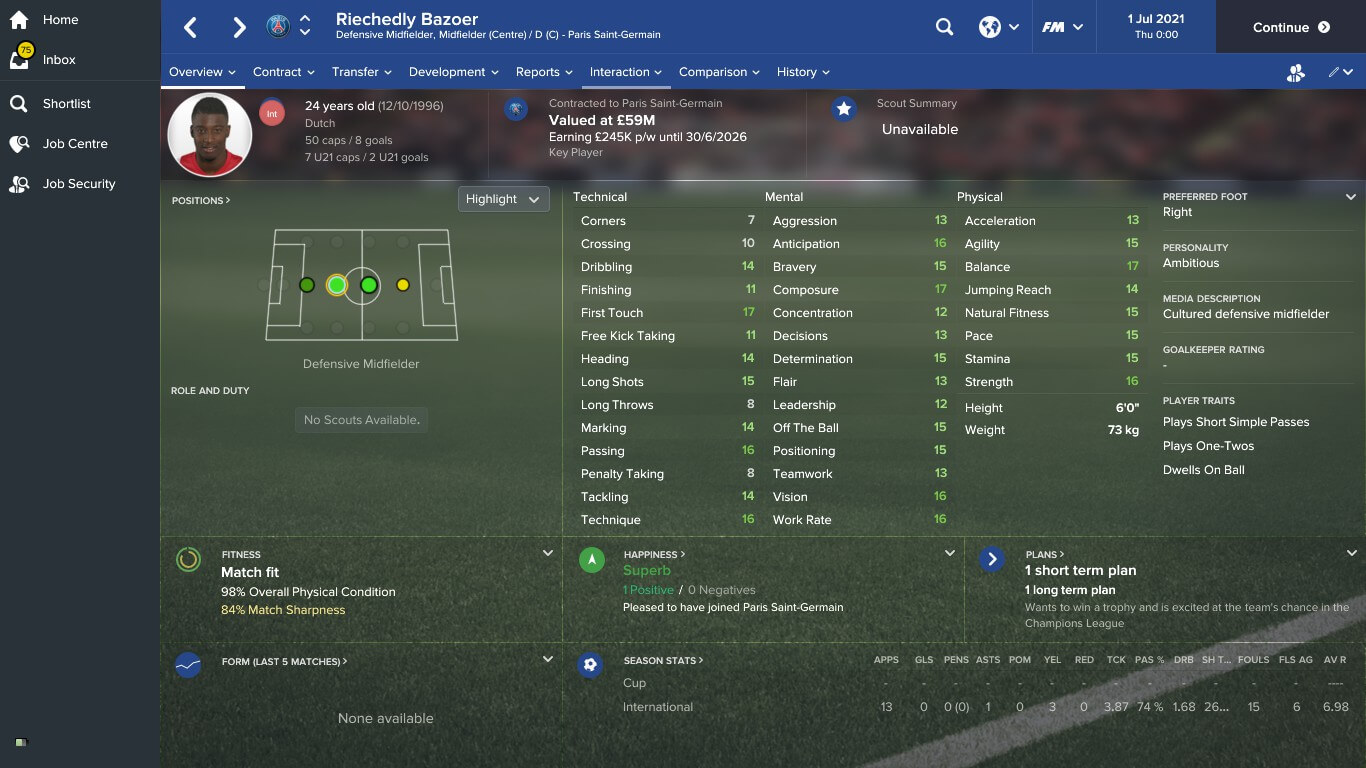 Player: Riechedly Bazoer
Club from: Manchester City
Club to: PSG
Fee: £81m
Ajax midfielder, Riechedly Bazoer, is another young midfielder tipped as one of the world's hottest prospects. FM predicts he will spend seven years in Holland before being snapped up by Real Madrid in 2018. Manchester City flexed their financial muscle and brought him to Manchester after one year for £70m. After three years in England, with his contract running out, City reluctantly sold their prized asset to PSG for £81m.
#6 – MARCO VERRATTI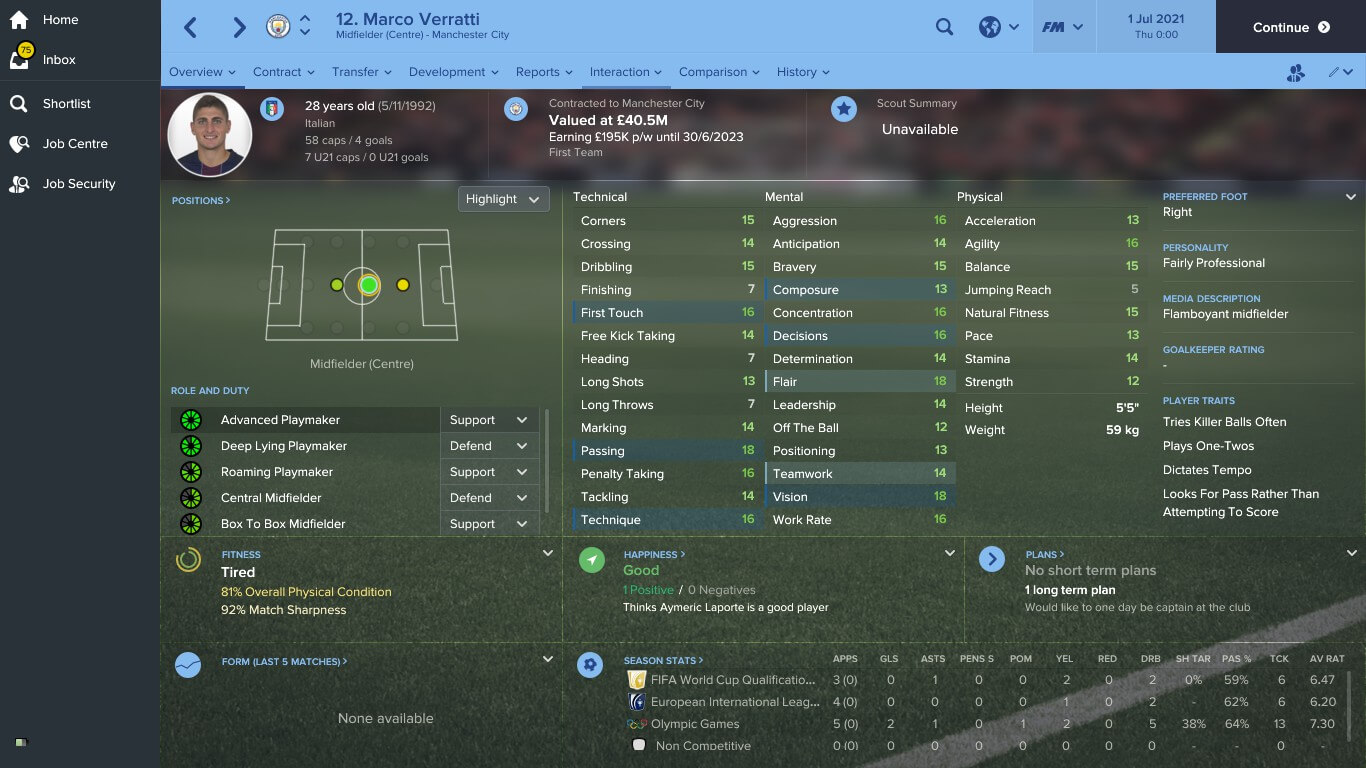 Player: Marco Verratti
Club from: PSG
Club to: Manchester City
Fee: £83m
Italian midfielder, Marco Verratti, has blossomed into one of the world's finest midfielders following his move from Pescara to PSG. FM predict that Verratti will eventually move to the Premier League after being named in the World Team of the Year in 2018. Manchester City paid £83m to bring him to the Etihad to replace the retiring Yaya Toure.
#5 – ANTHONY MARTIAL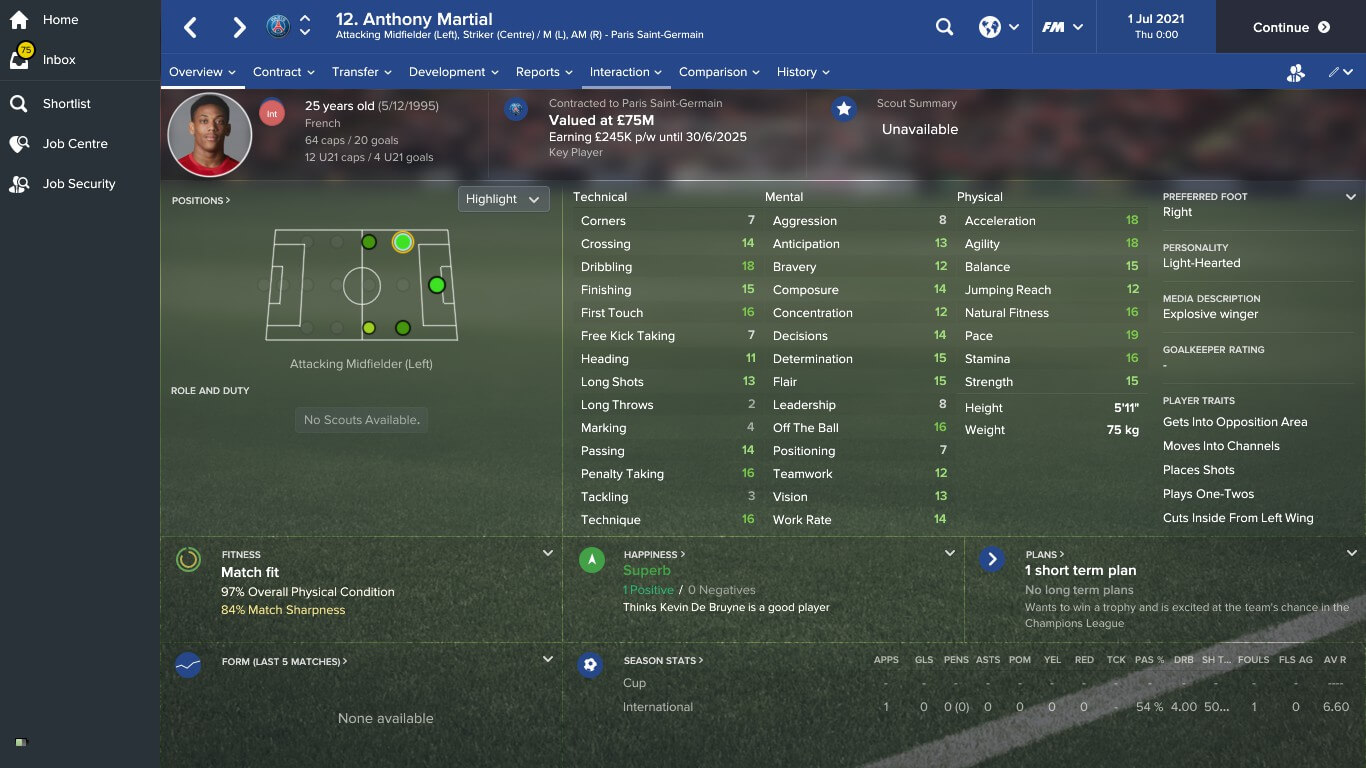 Player: Anthony Martial
Club from: Manchester United
Club to: PSG
Fee: £83m
Manchester United's Anthony Martial became another high-profile player to swap Manchester for Paris when he completed a £83m return to the Ligue 1. He was an instant hit in France, netting 30 goals in 35 appearances for the club; which earned him the European Golden Shoe. He was named in the UEFA Team of the Year and finished third in the race for the Ballon d'Or.
#4 – GARETH BALE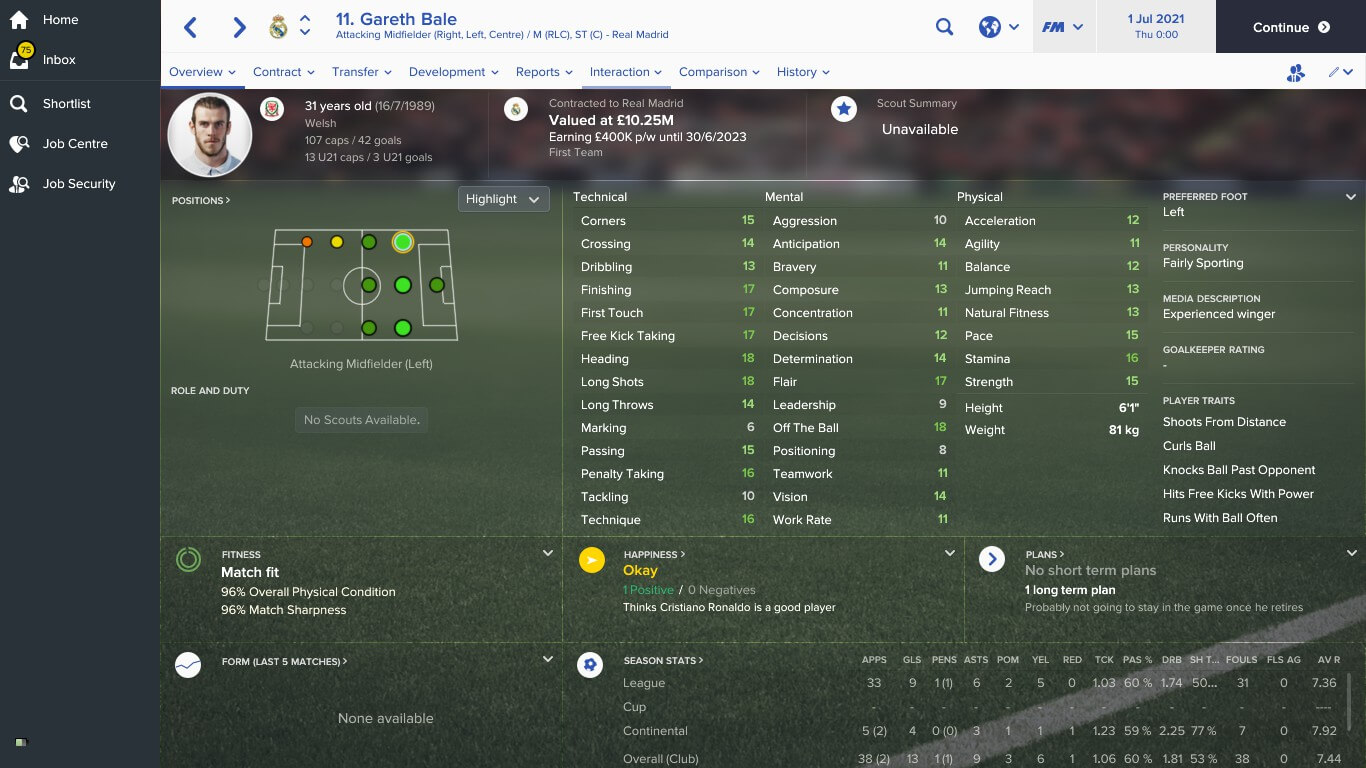 Player: Gareth Bale
Club from: Tottenham
Club to: Real Madrid
Fee: £85m
Gareth Bale's transfer from Tottenham to Real Madrid retains its place in the top ten transfer fees in 2021, with only three deals more expensive than the £85m fee that brought the Welshman to Spain. The winger is a key player for the Spanish side despite receiving criticism in his first few seasons at the club. He has won two Champions League medals during his time at Madrid.
#3 – MAURO ICARDI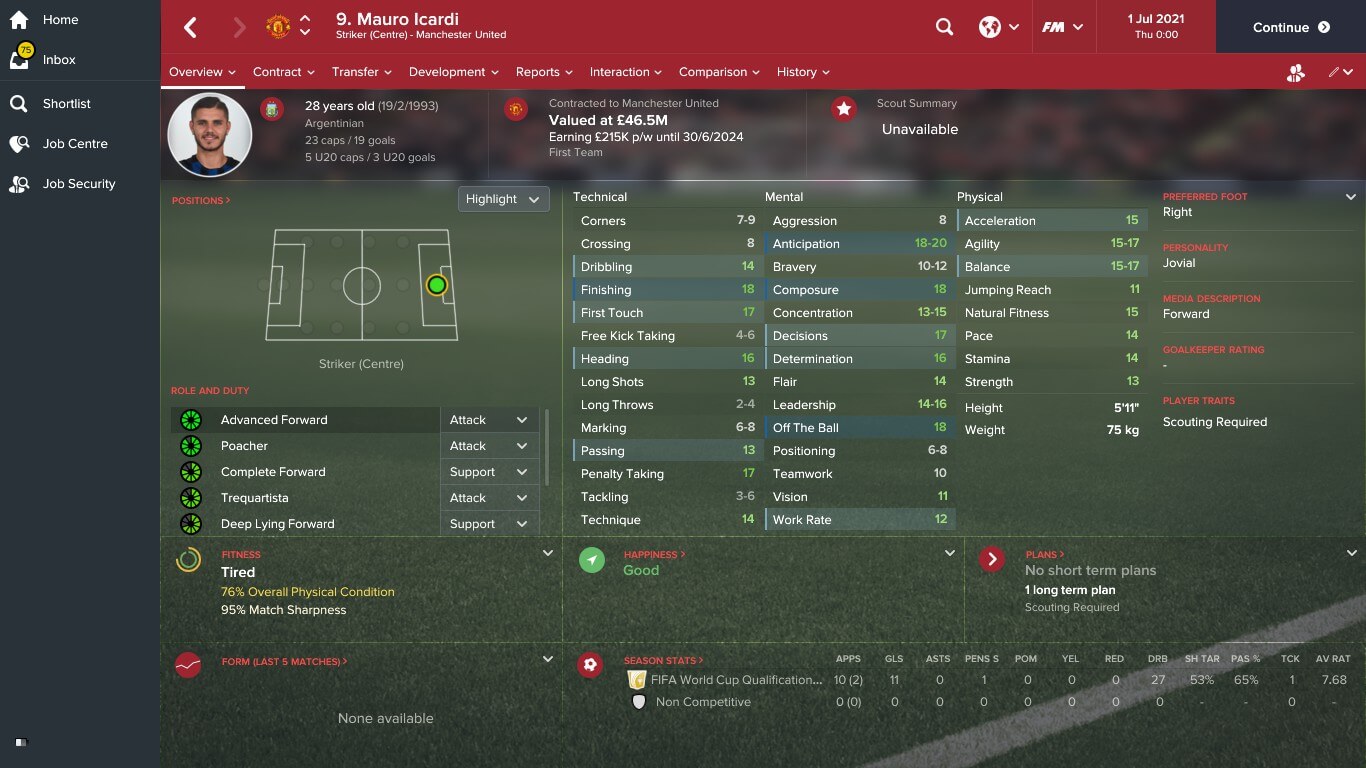 Player: Mauro Icardi
Club from: PSG
Club to: Manchester United
Fee: £88m
Moving into the top three, unsurprisingly, Manchester United feature again. Inter Milan captain, Mauro Icardi, moved to PSG in 2018 for £45m where he became a key player. Following PSG's move for Martial, Icardi opted to jump ship and join Manchester United for a mammoth £88m. He became the world's most expensive striker but scored just ten goals in 30 appearances for the Red Devils in his debut season.
#2 – PAUL POGBA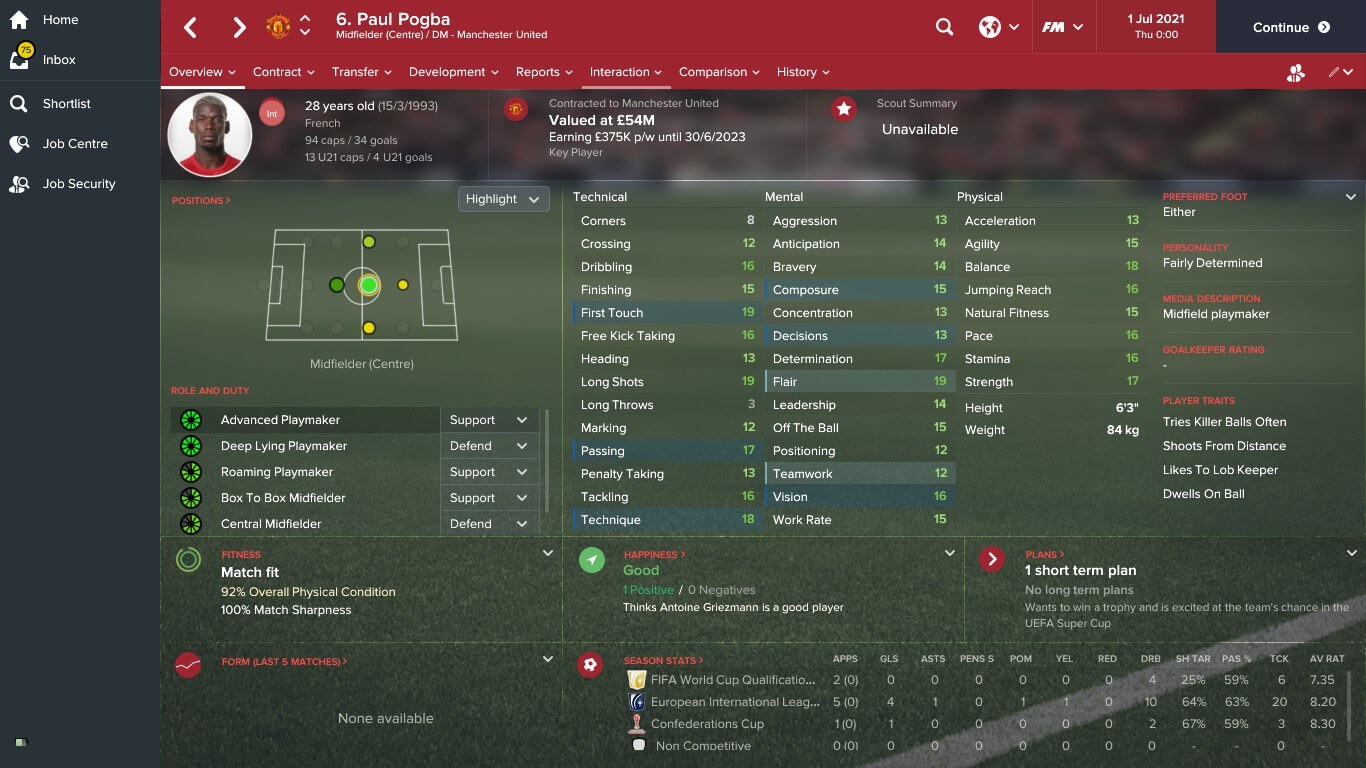 Player: Paul Pogba
Club from: Juventus
Club to: Manchester United
Fee: £90m
At number two, we have the current world record holder Paul Pogba and his £90m return to Manchester United this summer. The French midfielder completed his remarkable return to the club that released him after expressing his desire to leave Juventus. After a summer of negotiations, the deal was finally completed with fees totaling well over £100m. According to FM, the deal will pay off with Pogba leading United to multiple Premier League and Champions League titles.
#1 – KEVIN DE BRUYNE
Player: Kevin De Bruyne
Club from: Manchester City
Club to: PSG
Fee: £107m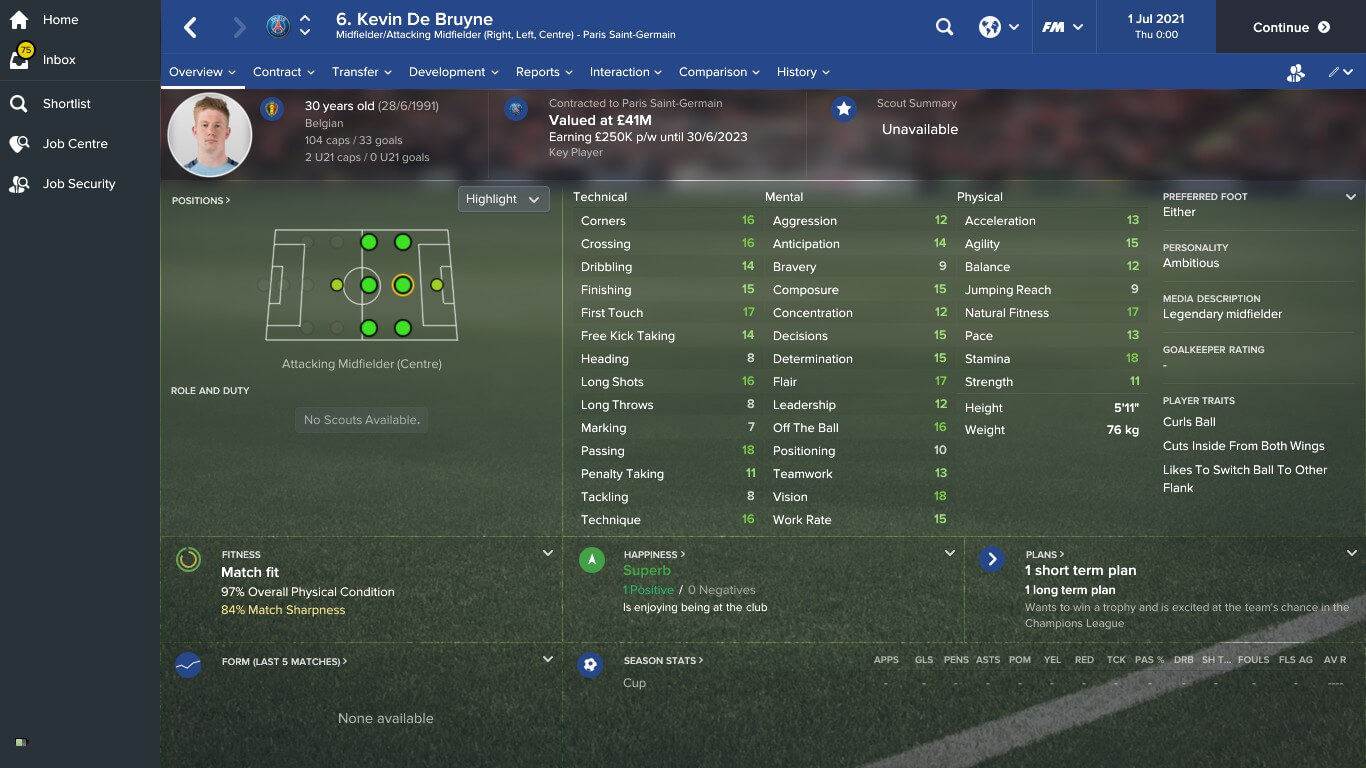 Look away Manchester City fans. According to FM, Belgian playmaker, Kevin De Bruyne will become the world's most expensive player by joining French champions PSG for a whopping £107m. The ex-Chelsea midfielder would become the first player to surpass the £100m mark by moving to the French capital. His performances for City saw him lift the Ballon d'Or before the Parisiens swooped in and completed the record-breaking deal.
Who do you think will become the world's most expensive player? Comment below!
Follow me on Twitter – @MarcusBanks7 – Visit my blog for more articles at www.marcusbanks7.com