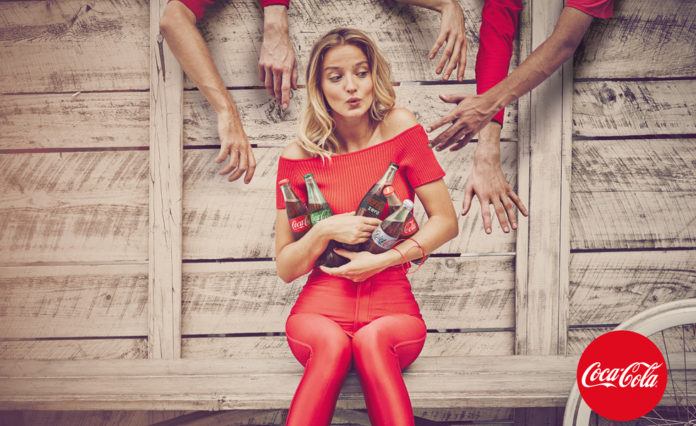 Aims: According to our 5 year plan, this is the season in which promotion should be achieved, with any "dead-wood" shipped out, with the squad re-shaped into one more resembling our vision
Transfers In (click for summary)
Alex Grant (in):  He first came to my attention when one of my scouts recommended him upon joining me, I instantly tried to purchase him as he looked far too good for the Pro League B, but I couldn't manage to negotiate the finances on the deal. Now with a bit more flexible wage budget and his deal expiring it's the perfect time for him to move to sunny Antwerp. Should be a rock at centre-back.
Thierry Ambrose (in): A bit of a gamble this, capable of playing either as a winger or striker i'm getting him in to play the role of Mabella in last years system (the pacey poacher latching onto through balls from midfield). I say it's a bit of a gamble as despite his decent looking stats he was on loan at Rochdale last season where he didn't really impress. Hopefully he can do the goods for us!
Nana (in): Another signing from Man City, he'll hopefully bring a great mix of energy
Iker Hernandez (in): Another striker signing for a bit of depth, he looks like he could be a class striker, and certainly able to make the step up to the Pro League if we get there. Quite pricey wages though!
Cristian Cuevas (in): A promising purchase, will likely be the teams main full-back this season, whilst also very suited to be a winger if we switch tactics.
Jake Forster-Caskey (in): Very surprised we managed to land him over any other potential suitors, looks like he'll be a key part of our midfield whilst providing a set-piece threat.
Kabiru Muhammed (in): Unlikely to get much game-time this season he'll be sent to the U21s, a great backup though and a welcome addition to our player pool.
Frederik Bay (in): Unlikely to get much game-time this season he'll be sent to the U21s, a great backup though and a welcome addition to our player pool.
Ben Timmermans (in): Looks a great prospect for the future and becomes a Coca Cola Star for the season (read more below)
Transfers out (click for summary):
Lots of fringe first teamers or people who didn't play released at their contracts end. The only really big call was letting our top-goalscorer (Vleminckx) move to Austria Wien for 700k. My reasoning was that hopefully we've strengthened that area with the signings of Hernandez and Ambrose, whilst 700k being a fair sum for a 31 year old
Tactics: I'm going to take a risk and continue with the all-out attack tactic from last season. It provided a lot of goals, and with a now younger squad and transfers made with this tactic in mind it seems the way to go. Just in-case it doesn't work, i've prepared a 4-2-2-2 tactic that we will switch to if needed. This time though i'll learn from my mistake in the first season and switch quickly – rather than waiting until halfway through the season.
Coca Cola Stars:
Ben Timmermans: Whilst not from the academy, he's a very young purchase who would've gone into the U21 team. That being said he definitely looks good enough to make appearances from the bench and looks a great talent for the future. Therefore he's a great candidate to be a Coca Cola Star and is therefore added!

Younes Teghmas: A mixed season from him last year that saw a fair bit of fluctuation in his stats. Hopefully this season will bring a bit more out of him, at the moment i'm not entirely convinced of his long-term potential.
Bill Lathouwers: Didn't really feature at all last season, may give him a few games this season and he see how he starts to develop. Always struggled to develop goalkeepers properly so it isn't looking too good for him!
Mickael Malsa:  Ended up a regular last season – even scoring a few times. Now 21 this will be his last season as a Coca Cola star, and with several departures in his midfield spot i'm sure he'll get plenty more game-time this season.
Robin Van Rompaey:  Obviously very raw whilst being so young, and a terrible personality that needs changing. Most likely won't get any senior game-time this season but have tied him to a full-time contract and will be on the fringe of the first team next season if I can fix his personality!
Preseason:

Summary: A mixed bag really, started off quite disappointing with me reconsidering our tactics for the season but then a convincing win against Real Sociedad and bagging 4 goals against Serie B side Ternana gave me belief to carry on with our all out attack tactic, for the time being at least!
August 2017: What a start to the season! After a unconvincing pre-season I wasn't expecting too much from these first fixtures, but the team definitely showed their mettle with an incredible 14-1 goal difference from the first four league fixtures, with us through to the 6th round of the cup as well. What a month! We also welcome a new addition to the team Razvan Popa
He joins us from Zaragoza for a large fee of 1.3m funded by the departure of Gervero Markiet to Leganes for an initial £2.4m (potentially rising to £3.4m). Young but able to slot right into the first team, it's a no brainer.
September 2017: Another incredible month that sees us rooted firmly at the top of the table by a considerable distance. I was expecting us to do well this season with the team representing more of my vision of a young, technical, hungry team – but I hadn't expected anything like this. I'd say even at this stage that promotion is now basically a formality as I can't see any team in the league beating us over 2 legs. A great win over the Pro League KV Mechelen in the cup sees us through to the 7th round with a tough game against Club Brugge. Another new addition, a loan signing from Auxerre – Florian Aye joins due to an injury to Hernandez who is ruled out for the rest of the season. Gutted for him/us!
October/November 2017:  More goals galore, with Ambrose bagging an incredible 9 goals in 5 games, that leaves us top of the table after Phase 1 is complete, meaning we're guaranteed to at least be in the promotion playoff at the end of the season, although if we carry on like we have then winning Phase 2 (which would give us automatic promotion) is quite a realistic target.
Table after the 1st Phase: 
1st Phase Summary: 0 complaints. Near perfect start. I knew we'd made some very wise and shrewd transfers over the summer, but I had completely under-estimated just how good of a squad we'd built in such a short time frame, one that completely personifies the image that we're trying to build – an ambitious, technical, talented and hungry squad. Hopefully we can keep this going into Phase 2.
November 2017: Continued our tantalising league form with 2 convincing wins. Sadly crashed out the cup with a narrow defeat to Club Brugge (who went on to lift the cup) – let's us focus on the league at least! A new addition to the squad, Justin Mathieu
He joins as a great option if we switch back to a system with wingers. He'll drop into the U21s at the moment though.
December 2017: Shipping a few more goals than we did in Phase 1, but still winning quite convincingly so no complaints here.
January 2018: A close friendly loss to Nice (who played their first team, who are WAY better than us!) is then rewarded by another 4 wins on the bounce.
3 new players join us in January, the first is a promising young Danish midfielder called Jens Stage who'll drop into the U21s for the time being, definitely one for the sister club when we purchase that.

Another young Dane joins the Antwerp ranks, this is a buy of foresight amid interest of our goalkeeper Jezina from numerous clubs, and i'm unsure i'm able to hold on to him. Our backup keeper isn't good enough for our team for more than a couple of games so options are needed, so step up Nicolaj Jorgensen. He'll also be able to move to our sister club as when that happens as their number 1.

The last of which is a Polish winger called Mikolaj Kwietniewski. Cheap wages with no transfer fee, yet a good option for the U21s and our player pool in general makes this a simple choice.
In late January first choice keeper Antonijo Jezina was sold to Dinamo Zagreb for £800k. Jake Forster-Caskey also had his release clause met, moving to Rapid Wien for £1.6m
February 2018: Not gonna lie, I wasn't expecting that bid for Jake Forster-Caskey at all, and it's rocked me a bit but at the same time that's a huge chunk of money for a player that joined 6 months ago on a free transfer, my resolve was further tested when a bid came in for another summer signing, this time for Nana. I declined the bid but he wanted to move on to the Polish league as it was of a higher standard than the Belgian 2nd division, despite it looking obvious that we're going to achieve promotion. Not one to stand in my players way, off he went to Legia Warsaw for £1.5m. Money money money!

The difference in the team was noticeable almost immediately as we started shipping a few more goals, despite still getting another 4 wins out of 4 solidifying our position at the top of the table. I have now renewed the contracts of Ambrose and Grant to head off any potential interest. Despite that we clinched top of the table for the second phase, guaranteeing us promotion into the Pro League A next season!
Season Summary: Obviously i'm delighted with nailing promotion in such a decisive fashion, our 80 goals were just 13 short of a record that's stood since the 1960/1961 season.
Squad stats for 17/18 (in appearance order): 
1st Phase Table: 
Overall table: 
Transfers (click here for the Transfer History) 
Alex Grant: As expected, ridiculously solid with an average rating of 7.23 for the season. A new contract has been signed getting rid of the ridiculously low release clause, although the current deal has a clause of just £2.2m which is putting me on edge a bit..
Thierry Ambrose: Wow. What a signing this turned out to be. The stats above on the squad stats scene don't do it enough justice, a ridiculous amount of goals has seen his value soar to £7.25m and even then i'd be tempted not to sell.
Nana: Shame we couldn't keep hold of him until we were in the Pro League – could easily go on and be a £5m-£10m player!
Iker Hernandez: Sadly a long-term injury kept him out for a majority of the season, but he looked great when he played
Cristian Cuevas: Another player bought in for no fee but quite hefty wages. He got a decent number of games and performed well enough to earn his first (now currently on 4) cap for Chile which should mean good resale value should we decide to move him on.
Jake Forster-Caskey: Similar to Nana, the release clause was the killer her. Was powerless to stop him going. Would've been key in our Pro League season next year.
Kabiru Muhammed: Didn't get any game-time except for the youth teams.
Frederik Bay: Didn't get any game-time except for the youth teams.
Ben Timmermans: Looks a decent player, made a few appearances and looks to be one foro the future
Florian Aye: Was bought in due to Hernandezs injury and was an ample replacement, plenty of goals but out our price-range for a permanent move.
Justin Mathieu: Didn't get any game-time except for the youth teams.
Jens Stage: Didn't get any game-time except for the youth teams.

Nicolaj Jorgensen: Played the last half of the season, did alright but didn't really impress a whole lot. To be expected for someone his age though, hopefully can push on next season!

Mikolaj Kwietniewski: Didn't get any game-time except for the youth teams.