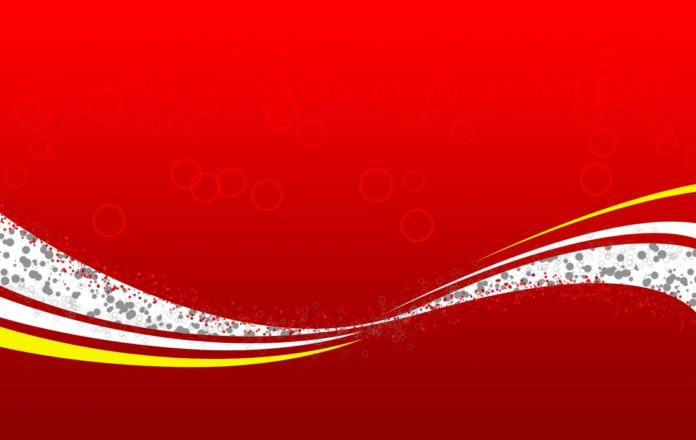 So we've achieved promotion bang on schedule and based on how we performed in the league both this year and last year I think it's time to add another club to our portfolio! It's a year ahead of schedule, but with the sheer volume of players coming into the club over the summer (along with the heavy wage bill that will come with it) and the results against the Pro League A teams we've faced so far makes me think we'll easily stay up over the forthcoming season, so it makes sense to add another club now rather than wait an extra year.
New Club Location
So what country will we go for? I said in the original plan (Episode 1) that Scandinavia would be the most likely option, simply as it's a lot like Belgium. Relatively easy to qualify for Europe, a good ground for youth players to ply their trade and relaxed transfer rules make it ideal. Personally I think Denmark would the ideal location due to their superior FIFA ranking and more competitive league.
Like Belgium, Denmark is divided into regions, these are as follows:
The teams that will be in the Danish first division, with some details for the 18/19 season are as follows:
Roskilde: From Region Zealand with a small stadium – 6000 capacity, 500 of which are seated. The city has a population of roughly 50,000.
Vejle: From the Region of Southern Denmark, they're based in the administrative centre of the region which would be a bonus to potential player intakes. The ground is quite big with a capacity exceeding 10,000 with a majority (over 7000) being seated. The city of Vejle has a population of 55,000
Fremad Amager: Based in the Capital Region, Fremad Amager are located in the capital city of Copenhagen. Lots of competition in this area for FC Copenhagen and Brondby among many others make this an unlikely candidate although the population of over half a million could eventually sway us.
FC Helsingør: Located in the Capital Region, although away from Copenhagen a population of 60,000 with a small stadium with a capacity of just 4500 makes this club seem an unattractive proposition for our money.
Skive: Based in the Central Denmark region, the stadium is a nice 10,000 capacity, despite the town of Skive only having a population of 20,000. A big catchment area makes this a potentially decent acquisition  so far, despite having a rather large total area in the region.
Silkeborg: Another great option – Silkeborg also have a large 10,000 capacity stadium with a total population of 55,000. There are no other clubs in the town and they play in red and white, which would be perfect! They play in the Central Denmark region, which looks to be a decent region to set-up in. The number 1 candidate so far!
Hvidovre: With the largest stadium in the league at 12,000 and playing in red, Hvidovre don't look a bad target, however they're based in Copenhagen where there's a lot of competition, and I can't see us ever over-taking the might of Brondby or FC Copenhagen to get the lions share of fans in the city.
Thisted: A small 3,000 capacity stadium in a town with a population of just 13,000, this looks an unattractive target.
Næstved: Another average looking acquisition. Based in the second smallest region (the Zealand region) with a population of just over 40,000. The stadium itself isn't too shabby with a decent capacity of 10,000/
It's obvious to me that Silkeborg is the best choice. So welcome Coca Cola Silkeborg!
Finances
Like what we did with Antwerp, we'll be giving a small cash injection to Silkeborg, looking at the finances of the other teams in the country, we're not too bad off with a cash balance of just over £2m. I will boost this up to £3.5m with the wage budget doubling to 50k a week. I'll keep the transfer budget of 800k as it is.
Backroom changes
Continuing on our formula, the first thing to get a revamp is the staff off the pitch. We'll start with the scouting network. Being in Scandinavia, it's obviously an ideal location to scout Scandinavia, so we add 4 scouts:


Steffan Brandt – Scouting Norway for Hot Prospects
Peder Knudsen – Scouting Sweden for Hot Prospects
Rasmus Hansen – Scouting Iceland for Hot Prospects
Mark Ryutin – Scouting Russia for Hot Prospects
The board have allowed me the option for 6 scouts, however until we reach the Superliga we won't be upgrading as we'll mostly be using Antwerps scouting system and players until we get steady. Speaking of Antwerps scouting system, I have now hired more scouts and rejigged the assignments to be as follows:


Andre Van Gerwen – Scouting Holland for Hot Prospects
Jose Antonio Metola – Scouting Spain + Portugal for Hot Prospects
Eddy Voordeckers – Scouting Belgium for Hot Prospects
Moussa Kalisse – Scouting Croatia, Bosnia, Serbia for Hot Prospects
Frank Wijnhoven – Scouting Czech Republic + Poland for Hot Prospects
Jules Francois Diatta – Scouting France for Hot Prospects
Matt Hall – Scouting Mexico + USA for Hot Prospects
Halim Medaci – Scouting Algeria + Egypt for Hot Prospects
Jan Verkaik – Scouting Switzerland + Austria for Hot Prospects
Babu – Scouting Brazil for Hot Prospects
Hotan Matthews – Scouting Japan, South Korea + Australia for Hot Prospects
Rune Lange – Scouting Denmark + Sweden for Hot Prospects
Joost Van De Beucken – Scouting for first-team players (world-wide)
Francisco Donzelot – Scouting Colombia, Ecuador, Peru and Paraguay for Hot Prospects
Dean Shiels – Scouting Chile and Uruguay for Hot Prospects
Katanga Kibikula – Scouting Ghana, Nigeria and Democratic Congo for Hot Prospects
Irfan Handzic – Scouting Romania and Bulgaria for Hot Prospects
I've decided to leave the coaching structure as it is at present, as it'll cost too much to overhaul that – however that will be changed at the end of the season, regardless how the season goes!
Coca Cola Silkeborg Transfers:
Hawbir Moustafa: I fought off interest from other clubs (who were offering 500k or so) to send Moustafa to Coca Cola Silkeborg, based on his performances for Coca Cola Antwerp so far, he'll be great for this league.
Mads Dohr Tychosen: Considering the amount of goals he scored in his debut season for Coca Cola Antwerp he should end up with the golden boot if everything clicks. Easily good enough for the Superliga, where he'll most likely move on a permanent transfer if Coca Cola Silkeborg go up in their first season.
Peter Jul Nielsen: Pitching in with an incredible 19 assists from left-back last season, i'm excited to see what he can do in the slightly weaker division. Surely him and Tychosen will be unstoppable?
Vincent Pires: Didn't get any game-time during his time at Antwerp, but he was never bought for that. Looking at the quality of midfielder at Silkeborg already, he should be a first team regular and one of the stars of the league.
Younes Teghmas: Unable to fit him into my Antwerp plans for this season and not happy with the amount i'd get for him if he were sold so he moves to Silkeborg for the season as a solid backup.
Frederik Bay: A good rotation option with Nielsen, they're miles better than what Silkeborg have at left-back at present.
Justin Mathieu: A solid winger, was unable to give him game-time at Antwerp due to the system in place, should be great at this level.
Nicolaj Jorgensen: Stepped in admirably after we sold our goalkeeper for Coca Cola Antwerp. Coca Cola Antwerp now have a new number 1 (have to wait for episode 11 for that though..) so it makes sense for Jorgensen to come to Silkeborg to be their number 1.
Mikolaj Kwietniewski: A cheap option for our player pool, he joins Silkeborg as a rotation option that will hopefully see his stock rise.
Baptiste Pesque: Probably won't be a starter, but he'll be a good option off the bench if needed.
Tactics:
The thought did cross my mind to use the same tactic as with Antwerp since it's been working so well, but at the same time a different system makes more sense, as that way we can utilise players that are either at Antwerp who don't fit into the current system there – or purchase players identified by our scouting system that we haven't yet purchased (as they don't fit into our system).
We don't play with wingers at Coca Cola Antwerp so a system with wingers is ideal. We've got a lot of young players with high energy and a decent amount of pace so I think a high pressing 4-2-1-2-1 (similar to a 4-2-3-1 but with the attacking midfielder dropped into central midfield) will give us a bit of balance. Our opposition instructions will always be set to "always close down" for every position – this should give us a large amount of possession to hopefully carve out some decent chances.
With the team instructions being set as follows:
Summary
Overall things look to be going swimmingly, very happy with the quality at Silkeborg now – almost every player we've added looks to be far too good for the league and I'm happy with the tactics (despite some iffy pre-season results, although you'll have to wait for EP11 for that!). Off the pitch the scouting system hasn't been as good as hoped (hence the re-shuffle of assignments), although it still has been a success i'd say with almost 0 failures so far. What will introducing Silkeborg to the mix do to Antwerp though? Find out in the next episode!
=====================
Whilst you wait, i'd appreciate any feedback on what you like/dislike about the series or any questions you have about the series (or me!) on my Twitter – @From_The_Wing