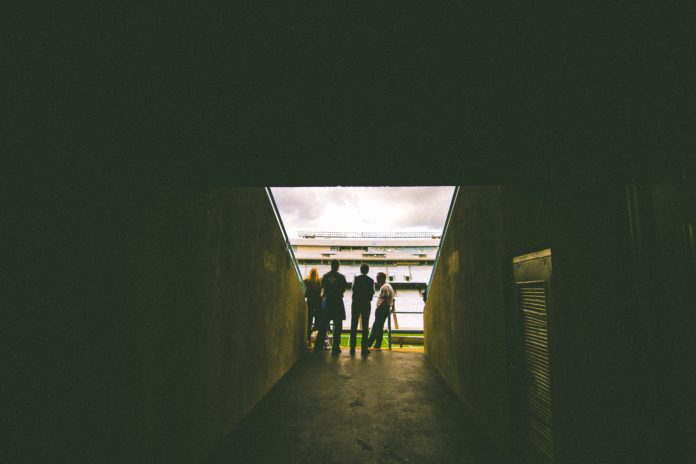 It's been a week since Bishop's Stortford welcomed their new boss and within those 7 days, there has been a draw, a win, and a loss. There was nothing exceptionally good nor bad about the manager whom some circles have nicknamed 'the strange Singaporean'. There was little information about the man that the club had appointed as boss.
Jac has always preferred the cloak of solitude, never really letting anyone into his personal space and his time as a football manager has been no different. There were efficient remarks and instructions, hints of passion and focus during matches and training, but there was no warm embrace or banter between him and his team. The withdrawn silence afforded Jac time and space to process his thoughts. And that led to his preference that his office be a sacred space for him to be with himself.
"Hey Ian, Jac here."
The chairman had specifically requested that his manager call him the moment he got to his office.
"Is the room to your liking?" asked Ian Kettering, the much-loved club chairman.
Jac looked around the empty room, considered the temperature of the heater, and replied, "This is all I need as a base. Thanks for this Sir."
Jac didn't have many requests when he was interviewed for the job except for his office. He wanted that to be his cave, where he has control over every detail in it. And since the club didn't have much of a budget for that, he had asked for it to be handed over bare-bones, but with the heating turned up to tropical levels.
"That's just brilliant to hear. Decent start to your career and I see that you've got a back three going on?"
"Oh yeah, that. We'll be working on that this week to refine it," Jac tried to explain his way, slightly concerned that his boss saw through his bluff.
"Of course, of course. I'm sure you've got that planned. And I want you to know that we've still got a bit of budget if you need to make reinforcements."
Jac thought that this would be a good time to pre-empt his boss about possible signings. "Yes about that. I've asked Roy to start looking for a few people as we're quite short. I'm thinking someone as cover for left-wing back, an attacking midfielder… and a scout, and a physiotherapist maybe?"
Jac especially felt bad on the last point. He knew that the club already had Colin Taylor as the Head Physio. Sure, he was a father figure to the yonger players, but everyone around the club was unanimous on his lack of medical ability. A check with Nancy from HR showed that it would cost almost 4000 pounds to terminate his contract and it just didn't seem like the right option to suggest.
"Jac, Jac, listen to me."
Ian paused. Jac thought that this could go either way.
"I've promised you a budget, and you will have that to spend as you see fit. Hire anyone you need, ok? I trust you."
Ian continued, "Just focus on getting the first team ready and leave the rest to others. You've not met John, but he's the Commercial & Operations Director over here and he will make sure things run smoothly at the backend. I've also got good people on the board like Mark, Alan, and Darren. You should really meet Darren soon. He's the chairman of the Supporters' Club and they are the amazing people who help make this club a possibility."
"Thanks Ian, that's really a boost to know that I've got all these support. I won't let you down."
"I know you won't. And as for the community efforts including our Youth, Veterans, Ladies and Disabled teams, don't worry about that too yeah?"
Somehow, Jac felt relieved and pressured at the same time by that. Failure cannot be the outcome of such support.
***
"Come on man, you should back off him instead of closing him down! That left me exposed back here!"
"Then who's supposed to cover him?"
"Hey hey! Ekim! Come here! Drop back and win the ball! You lose it, it pulls everyone out of position. And if he does lose it, then you, make sure you cover his arse! "
Roy watched the 2 central defenders sort themselves out with the midfielders as the team find a way to understand the 3-man defence system. While Harry Osbourne and Zac Fagan seemed to understand their roles, some of the other defenders seemed to struggle in coordinating their positions and that 3rd defender slot is still up in the air.
The system also required a different kind of midfielder, those who are good at covering for the defence, sharp in their tackling and also with some ability to lay it off or drive it forward. Everybody in the squad knows that Lee Sawyer had that ability but finding a partner for him has been one of the focus in the recent training sessions.
"Harry, you sit in the middle there and make sure your right and left don't abandon you. Don't step up during the defending transition cos it will leave me open," said Tom Lovelock, the first choice goalkeeper in Jac's team.
With the luxury of having a full week of training without the distraction of a game, the squad has been working hard to please their new boss who seems to have been growing into the role slowly but surely.
"Again from goal kick!" shouted Jac to the team, initiating a restart to get their defensive positioning right while sorting out their attack transition.
"Move up! Push! Push! Cut inside!"
Jac has been looking concerned at the attacking prowess of the team but there wasn't much that he can do given the players that he had at his disposal. The attackers from the reserve team has been called into action and so are ex-players such as Mikel Suarez and Declan Hunt, both re-called for trials. Even attacking wingers like Bradley and Evans have been tested in striker positions to see if things could work out but none have really been convincing. Those attacking reinforcements will be critical if The Blues are to have any chance of improving their league position.
---
Second Half is a story about Jac Grey who lost everything in his life and tries to rebuild it all by travelling halfway across the world to take up a job that he was unqualified for  – as a football manager. For the full story, visit Jac's at shadowcatjac.wordpress.com. You can also get me on Twitter @shadowcatjac.