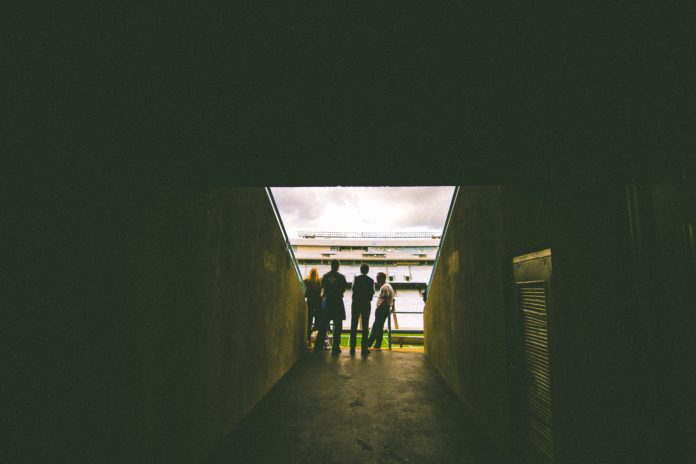 The 77th minute equaliser by Wealdstone's Aiden Palmer meant that The Blues had to win the return leg in the away fixture. Many had hoped that they could knick a win at home and then close up shop to get them into the finals but that plan had to be thrown away. Jac was now staring at his whiteboard, thinking of another plan that could potentially get him a shot at glory.
However, the intense concentration faded away as thoughts of his life in Singapore came creeping back. The dark days of depression from his previous design job, the strain of his relationships, the emptiness of his bank balance, the quiet loneliness and sadness that he felt at home, all that seemed like a nightmare from another life. He recalled how he had taken that crazy decision to uproot himself and travel across the globe to take up a new career in a strange land.
Fortunately, the early struggles of football management had given way to a gradual trajectory of success. On the pitch, he had found his 'flow', and by dedicating all of his recent moments to this new career, he had managed to shut out all the pain from a previous  life. However, off the pitch has been another story altogether.
Choosing to keep to himself in his office or at his hotel room, Jac has rarely been seen in the public eye. Even in the town of less than 40,000 people, he has managed to remain rather anonymous, only being noticed around the stadiums or at press conferences. His players respect his privacy and the other staff in the stadium also have trouble wrapping their head around the enigma. But as long as success comes along, everyone has been more than happy to let Jac live the life as he pleases.
The newspapers and blogs have been singing Jac's praises and from what Utami tells him, some people in Singapore have also started to hear about the 'Strange Singaporean' who is making a name for himself overseas. She teased him that it won't be long before an S-League club actually drops an email to get him back and manage a local club, but Jac dismissed it. Now is not the time to head back yet. There's a lot more things that needs to be learnt and worked on; such as a way to get into the Finals of the play-offs.
Jac had faith in his defence and his midfield but the attack has always been a concern from the day he took charge. Now that he knows more about football management and the players at his disposal, that had only elevated the concern further.
He had kept faith with either a Target Man or an Advanced Forward as the point man of his attack with two Inside Forwards. Alternatively, there was the 3-man attack with rotating positions to create gaps in the opposition's defence. But he wished that there was another system that he could make the team play so that he can spring a surprise, but the limited capabilities of his players meant that there was none.
Jac stared at the whiteboard, regaining his concentration as he sipped on his coffee.  He had instructed his intern, to ensure that no one comes close to his door and he has so far done a good job at it.
He pondered about the ideal scenario. He needed to get the players to be ruthless in front of goal and score. He needed a performance of a lifetime from the players. But he didn't have a plan to get there. It seemed like this might be the end of the fairy tale run for Jac and his team. The record-breaking unbeaten streak may just come to nothing after all and maybe, his beginner's luck has run out. At best, he could perhaps earn a draw and squeeze through on the away goals rule but he simply couldn't see a win from the semi-finals.
"This might be a good time to turn to a greater power," Jac thought to himself. And for the first time in decades, he said a prayer in hope for a divine intervention.
---
Second Half is a story about Jac Grey who lost everything in his life and tries to rebuild it all by travelling halfway across the world to take up a job that he was unqualified for  – as a football manager. For the full story, visit Jac's at shadowcatjac.wordpress.com. You can also get me on Twitter @shadowcatjac