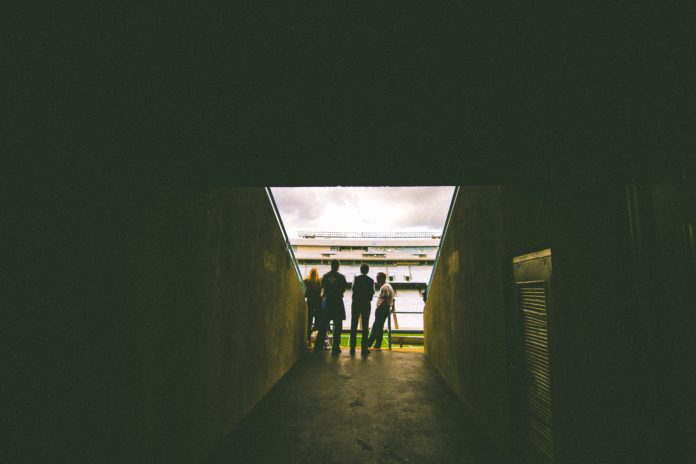 "So Simon Haworth has been asking questions about the bad state of the pitch at the Prokit Stadium. What do you have to say to that Jac?"
"Well… both teams will be playing on the same pitch so it affects them as much as us really. I don't see an issue. I think it will boil down to who wants it more and who can find a way around these conditions," said Jac in his trademark calm tone.
Today's press conference featured a record total of 5 reporters and with good reason: Bishop's Stortford FC are a game away from potentially securing a playoff spot. No one expected it but here they are.
Unsurprisingly, the question of how Jac and his players are handling that pressure naturally came up. The cool reply came, "We've had a good string of results but win or lose, playoffs or not, I think the players have put in a lot of effort and played really well and we should acknowledge that. Of course it will be a great achievement but we haven't been losing sleep about it."
That message was echoed in the changing room by the "Strange Singaporean" as he reminded his players to keep their focus. In fact Jac had even instituted a radio and internet ban in the stands today so that none of the players, staff, and fans will be distracted by results from elsewhere. He even made sure the ushers inspected and confiscated any gadgets that could potentially leak the news. Insane, and memorable.
"We win this game no matter what. 6 games won, let's make it 7 guys. Win or lose, we've all given everything and I am immensely proud of all of you. Good Luck out there gentlemen."
And with those words the Bishop's Stortford first eleven headed out to the pitch led by their reliable captain, Johnny Herd. Injuries meant that they are stepping out without two of their key players, Dominic Green and Harry Osbourne, but their recent form has been encouraging to say the least. A 100% win streak in April is cause for confidence.
Somehow, even without top class strikers,the Blues have managed to always squeeze in a goal.  Even when their defence have slipped up, the forward line have always managed to find reserves of energy and ability to push them over the edge all this without a striker that would naturally strike fear in the opponent.
Today looked like one of those days where things would somehow just fall in place. Even when attacking midfielder Declan Hunt faced an early injury problem in the 11th minute and had to be replaced with backup striker, Kyle Asante, they had managed to go into half-time with a 1-0 lead.
There was no news from the other games and the team was sent out for the second period with instructions to secure the win. The whole team played with gusto as Zac Fagan and Tarik Azille-Moore clocked more than 30 interceptions between them, Lee Sawyer covering almost every blade of grass in midfield, and the wing backs contributing 1 assist from each side. The final 3-1 scoreline was what they truly deserved and it was now all about the scoreline elsewhere.
As the final whistle was blown, the whole team instinctively jogged and gathered around the centre circle. Jac and his coaches did the same with the manager turning on his iPhone to get access to the web. No one in the stands moved as they watched their team huddling together right before their eyes. The stillness was fragile and precious as everyone held their breath to get a hint of what the future lies. It was all down to the reactions on that pitch.
Then, a cheer erupted. A primal roar from the players shattered the silence and the fans who had waited for the longest few minutes of their life cheered. Jac ran over to the stands and shouted in a rare display of emotion, "We are through to the Playoffs!".
The crowd cheered. Hugs were given, and high fives were thrown around liberally. The 500 people in the stands celebrated in disbelief at what the club has achieved. They would have given anything to simply be in the top-half of the table and this is a huge bonus.
As the trickles of news started building up, the picture got clearer. It seems that Bishop's Stortford's rivals for that final playoff spot, Eastbourne Borough, had collapsed against St. Albans. Despite registering 33 shots at goal, they could only score 1 unlike St. Albans who shockingly made 9 out of their 10 shots on goal count. Eastbourne Borough couldn't find a way back into the game after letting in a shocking 9 goals in the first 30 minutes of their match. It was a devastation that the Bishop's Stortford players and coaches did not feel right celebrating and yet, they did.
This was the kind of script that belonged in football fiction. Most in the ProKit stadium could not believe their eyes and ears about the calamity that had unfolded at Priory Lane but not Olivia. Everything had unfolded exactly the way she had planned it.
Second Half is a story about Jac Grey who lost everything in his life and tries to rebuild it all by travelling halfway across the world to take up a job that he was unqualified for  – as a football manager. For the full story, visit Jac's at shadowcatjac.wordpress.com. You can also get me on Twitter @shadowcatjac