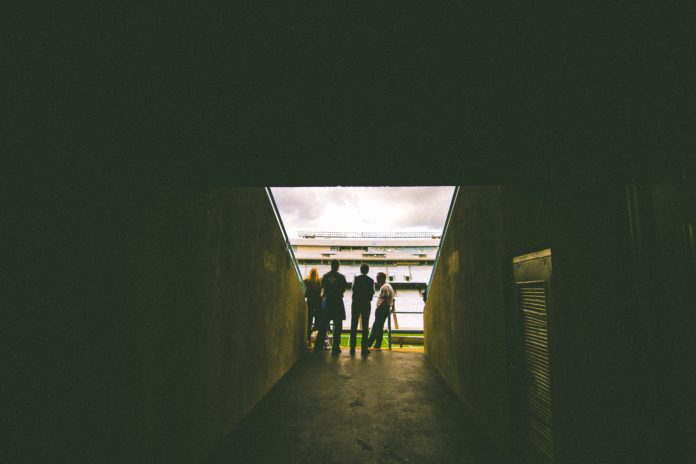 "Congratulations on the 10th straight unbeaten game boss!" said Nancy as she stepped into the sparse office of the club manager.
"Thank You Nancy, and I hope you've got some good news for me to continue that momentum?"  
Jac had given the instruction to open contract discussions with some of the current players with a view to securing them for at least one more full season. As most of them are simply on a rolling pay-as-you-play arrangement, Jac had hoped to convert some of the key players onto a part-time contract so that they can spend more time training and perhaps be more motivated to push the club forward. While he had led the discussions and negotiation, he had left Nancy to follow up with the administrative details and she was here to deliver the update on the contract matters.
"Nothing unexpected happened if that's what you're asking. Lee, Harry, Dominic, Tom, and Sean have all cleared their paperwork. You can expect to see them play for you till 2018."
That was great news to Jac. The spine of the team is now secure.
"And how about the Singaporean players?" asked Jac.
"No offence boss, but you do know that was always a long shot right? " said Nancy as she gave her boss the judging eyes. Being the senior person around the club afforded her some benefit of speaking like that to the manager.
"Yeas I do, but still… how was the response?"
"This guy, Irfan Fandi? Well his agent sent me an email that was pretty clear about his rejection. As for Adam Swandi, he said he has no intention of moving abroad unless we give him a full time contract and cover his relocation cost. Ian will never agree to that."
Jac knew that he hadn't achieved much success as a manager yet to be able to convince his countrymen to move over for him, but felt a need to make that first attempt nonetheless to understand the ground.
"You should really hire a Director of Football boss. Most of the established clubs have that. It would help you a lot more if you have someone who is familiar with these transfer dealings," said Nancy.
"Well, I'll think about that and maybe have a chat with Ian about that role. But thanks for the help anyway Nancy," said Jac. "One last thing before you go. Have the 4 players officially left the club?"
Jac was referring to the 4 players that he had their rolling contract terminated. He knew they were not going to get any games under him and decided that getting rid of their presence from the training ground would be best. He had no intention of keeping deadweight floating around in the stadium and wanted to reign the rule over his pitch.
"Yup, they are out. They wished you well."
As Nancy left the room, Jac took a deep breath to savour the silence in his office. Things have been crazy over the past few weeks as he plotted a steady rise up the league standings and he wanted to bask in the temporary calm for a moment. Piece by piece, he has been placing the foundations for the future of the club, at least the way he sees it. And so far, things have been going on smoother than expected.
Yesterday's 2-1 win over Dartford means that Bishop's Stortford have an outside chance of hitting the playoff in their last match of the season. A win at Truro and favourable results elsewhere would see them squeezing their way in. This had been unimaginable when he first came over to UK four months ago but he had managed to grasp the rules of the game just enough to be able to get to this point. He had spent each night watching as many games on TV as possible and reading up about footballing tactics at every opportunity to improve his knowledge. This informed the repertoire of tactics that he has applied at each of the games and it seems almost unbelievable that each one have seemed to hit the mark each time. There were also many moments where it seemed as though Jac and the club was riding on a strong wave of beginner's luck as he earned narrow single-goal margin wins with the  players of limited quality at his disposal.
"This could go either way now," thought Jac to himself. "Either we hit the playoffs and go all the way to promotion, or we experience a near-miss, get stuck in this division and then fail to live up to expectations next season."
With this rise, the media is starting to pay attention to what's happening at ProKit Stadium and the small town of 38,000 people have never had so much attention on it. Press conferences are starting to be more crowded than normal, and the media requests have been pouring in. Likewise, the social media scene has been buzzing with equal parts cautious optimism, and equal parts bracing-for-the-downfall, and Jac is well aware of it all. He had already noticed some of the players having trouble coping with all the attention and he had calibrated each of his team-talks to not be too harsh on the players. He also expects the interviews and press cons to more heavily scrutinised and he will need to have a plan to use it to his advantage.
Jac's internal thoughts were broken by a knock on the door.
"Come in," said Jac.
"Boss, shall I call in the candidates for your Personal Assistant role now? There's only three applicants so shouldn't take too long." said Nancy.
"Sure, get them in. Thanks Nancy," replied Jac as he got himself settled back into his chair. If he is to spend more time learning about football training and plotting the continued rise of his career, he will need an extra pair of hands to do the mundane stuff.
==============
Second Half is a story about Jac Grey who lost everything in his life and tries to rebuild it all by travelling halfway across the world to take up a job that he was unqualified for  – as a football manager. For the full story, visit Jac's at shadowcatjac.wordpress.com. You can also get me on Twitter @shadowcatjac.