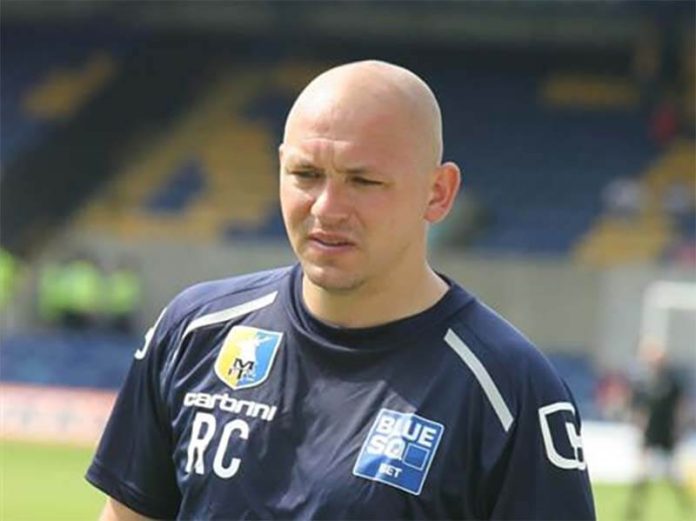 As I leave the chairman's office, I fix my gaze upwards, expecting to see the hulking figure of Iain Dowie gormlessly grinning back at me. To my immense relief, the man before me is seven inches shorter, a little balder (by which I mean hairless) and altogether less frightful.
A former player with York City, an ex-Account Business Development Manager and now a coach at Mansfield Town, Richard Cooper and I could well be kindred spirits.
Unsurprisingly, given his previous employment at Motivair Compressors, Richard is armed with all manner of documents in his bulging folder. Many of them are medical records, proving he didn't contract consumption on his scouting mission to Glasgow. My predecessor wasn't so fortunate, but is thankfully on the mend at Mansfield Community Hospital.
After the usual pleasantries, Richard's first suggestion is an intra-squad friendly "to allow you to assess the players in both squads".
Fully-grown, physical, bruising men pitted against adolescent boys still wet behind the ears and with no hair in their special places. What could possibly go wrong? Knocking the stuffing and belief out of our kids on the second day of the footballing month won't best please our youth coach.
On the other hand, it'd be a confidence boost for our first team before pre-season, and I prefer the Kevin Keegan approach to reserve teams, in that I don't believe in them. I agree to the friendly.
"Great, I'll set it up for tomorrow."
Before I can suggest that it might be a little soon – especially with the start of pre-season still a week away – he's on the blower to Mike Whitlow, our Under-23 manager.
"It'll be great experience for your lads, and gives Jim a chance to give them the once-over," he coos over the phone. A chance to inspect the young flock before sending them off to the slaughterhouse.
Once he's placated Mike, Richard turns his attention back to the first team, pulling out a svelte binder. Matt black cover, ergonomic grip; this man is serious about his stationery.
"I've written a report for you regarding the team. Would you like to read it?"
My conclusions can be seen below.
After agreeing to have a chat with the rest of the backroom staff for their two penn'orth, the meeting reaches a natural conclusion. Almost.
"Would you like me to help you with any tasks at the club?" he asks, almost pleading. "Agent offers? Friendlies? The opposition? Training? Reserves? The youth team? PRESS CONFERENCES?"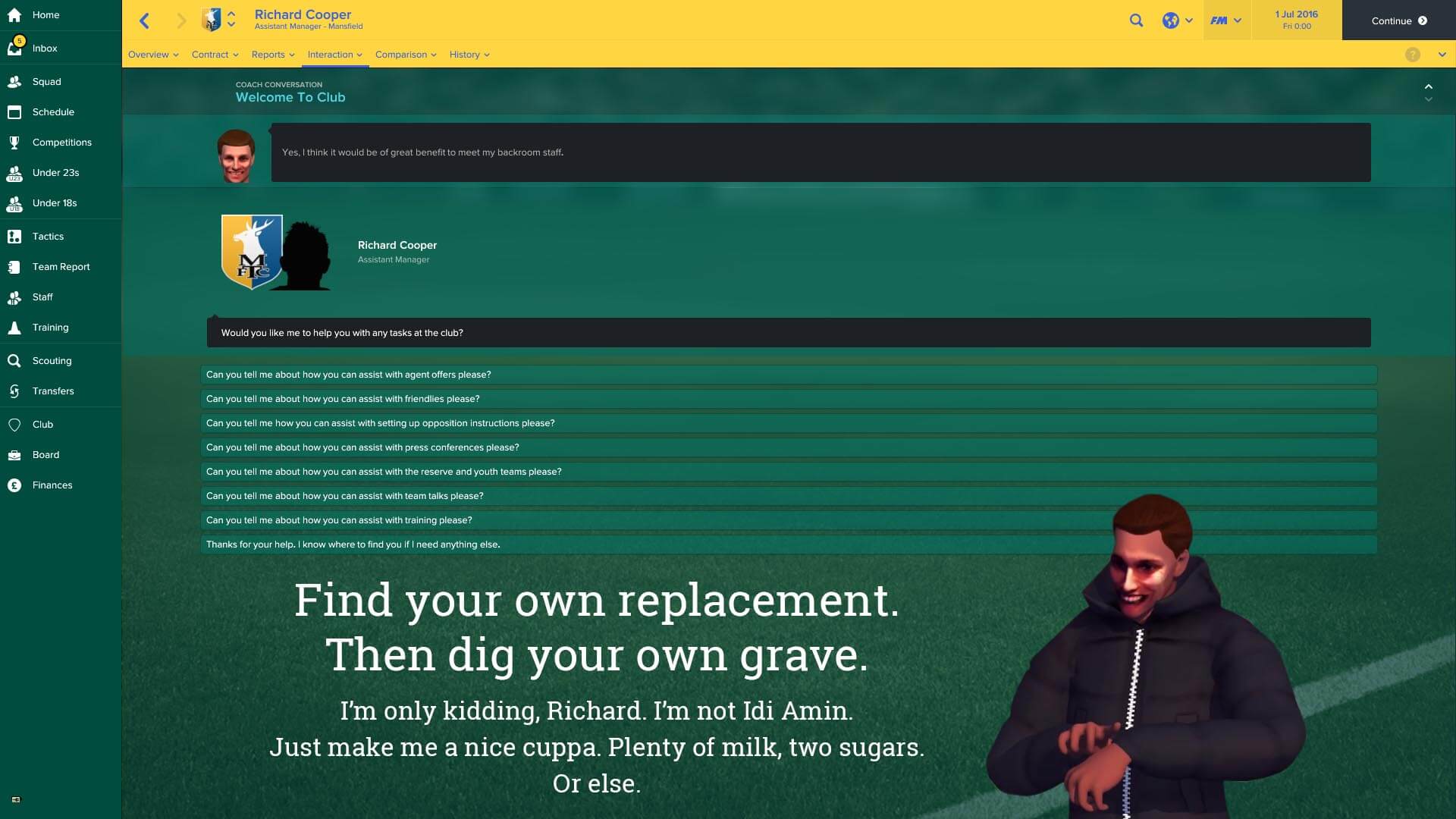 He's desperate to make a good first impression in order to preserve his job. I can see why he's worried; new managers often bring in their own men. He's not to know that my previous assistant was a cross-dressing neurotic who held long, often heated conversations with the fruit and vegetables at the front of the store. Worst of all, he's a fan of cricket.
I reassure him that I'll come and find him if I need a hand with anything, ushering him towards the door and gently closing the door in his chattering face. Back at my desk, I take a deep breath and begin to pore over his analysis. I almost ruin my trousers when his little round face pops up out of nowhere at the window.
"Team talks?" he says, muffled through the glass.
Despite being well in my line of vision, I pretend not to see him, fielding fake phone calls and revolving my chair 180 degrees. After a couple of minutes of increasingly insistent knocking, Richard eventually gives up the ghost.
I buzz my PA and make the first two requests of my tenure: thicker drapes, and a lock for the door.
After a few hours in my office, I'm almost ready to head off home, anticipating a nice quiet dinner with the wife, a little more pre-season planning and perhaps an iced coffee or six. But as I fetch my coat, the antiquated fax machine in the corner starts to judder. Out spurts ream after ream of notes, graphs and bar charts, spilling all over the deck. Eighty-six pages in total, each signed by Richard Cooper.
Potential captain – Matt Green
Best penalty takers: Matt Green
Advice: no contract renewal (Matt Green)
Poor old Matt Green – from skipper and scorer to the scrapheap in the space of about five minutes.
Richard's notes cover every single one of his suggestions, with comment passed on squad status and depth, the youth facilities, even the right players to scout. It all goes straight into the adjacent shredder. I'm my own man; I'll make my decisions on the squad once I've had a chance to assess them myself. I fax over a short memo of my own.
"Richard,
Stop sending me huge faxes at the end of the day you maniacal dinosaur.
See you tomorrow,
Jim"
The sun is setting by the time I get back to High Oakham, my hands sore from all that shredding. As I approach my front door, I notice a piece of paper crudely stuck to the frosted glass.
George Taft's throw-in statistics
I briefly glance around the darkening street. I'm sure I saw Cooper's blue Mondeo peeking out from across the road. I retreat inside, lock the door and draw the curtains. I'll look for a new assistant first thing tomorrow.
Settling down to my work after Linda's lovely beef bourguignon, I casually flick through the previously discarded file on Taft. To be fair, it's nothing if not comprehensive, breaking down the left-back's success rate in terms of percentages and areas of the pitch. It even includes a point-by-point diagram demonstrating his throwing technique.
Richard is mad as a box of snakes, but is he any worse than Dowie? Maybe I'll keep him on after all.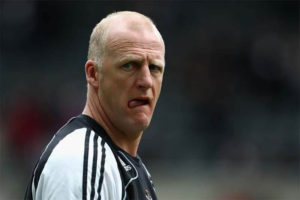 You can follow Jim's journey on The Higher Tempo Press or at fmhotseat.com. Be sure to keep an eye on Jim's day-to-day progress via his Twitter feed @fmhotseat.