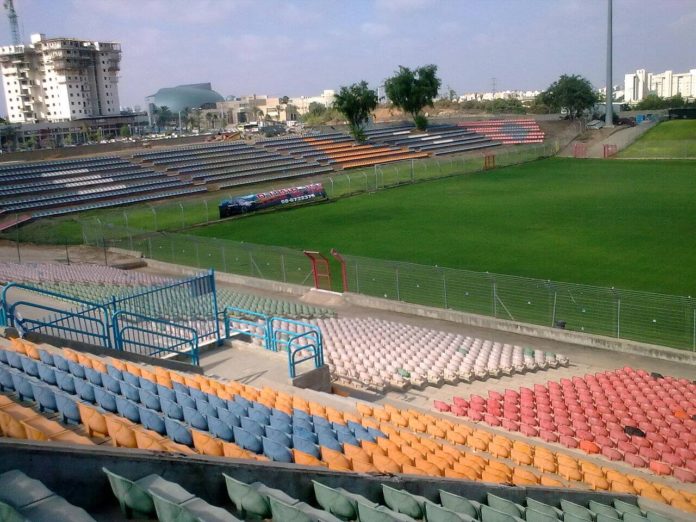 It's my first morning at Hapoel Ashkelon FC in the Israeli Premier League. I haven't yet met the press. They can wait.
I'm busy recruiting my backroom team. There's a 'Do not disturb' sign on my door: I need to be able to phone around in peace.
I'm allowed only two scouts (including the Chief Scout), but that's fine by me. Managed well, two's usually enough: more and the onus of managing assignments becomes irritating.
On the staff search database I retain (from my search for physios) columns for determination and personality. Without much determination, scouts take an age to get through their assignments. I'm prepared to compromise a bit on scouts' ability to judge, if by doing so I get the right kind of guy.
First up, search for 'Judging ability' and 'Tactical knowledge' so I can get good team reports.
At this point I usually run slap bang into an example of FM's ironic humour. Backroom staff all too often want to be something they're not very good at. Some guy's has a world-class talent for fitness training but hasn't a clue how to judge players? Guess what, he'll want to be a scout.
Is it like this ITRW? If so, I'm going to set up in business as a career guidance consultant for backroom staff. Is it like this in other occupations? Do people with little talent for numeracy all seek to become teachers of mathematics? If so, do they get jobs? Exactly how scary is the world?
I go for a chap called Nissan Kapeta for Chief Scout. Nothing to write home about, but it's only a one-year deal, and he has some knowledge of Argentina, whence Ashkelon have often signed players in the past. At least, that's what Wikipedia tells me.
Kapeta's not so skilled at judging players' potential, so I add Gadi Karmeli to the team. He too has some knowledge of Argentina. For Karmeli it's a return to the club: a few years back, he was doing my job. Is that a good thing or a bad thing I wonder?
For a moment my latent insecurity – that people will discover I'm not qualified for this job (ITRW I run a consultancy in engineering, which is great but not necessarily ideal preparation for managing a football club) surfaces. But I calm myself with the reflection that Karmeli knows the club and in football 'knowing the club' is, for always unspecified reasons, deemed a Good Thing.
I think, BTW, that FM is off the pace when it comes to scouting. Scouting's become more professionalised over the years. The Professional Football Scouts Association, for example, offers courses and qualifications. FM has yet to reflect this professionalisation.