South American football is difficult to understand at the best of times.
In Brazil you have several independent pyramids. There are the national and state pyramids. There are teams that often compete in both in the same year.
In Argentinean Primera Division has 30 clubs which will be gradually reduced to 24 by June 2019.
These are just two examples of South American countries with very different league structures. This following post will be focussing on the Chilean footballing pyramid.
The Chilean Football League Structure
2016/2017
Please see the below image as a reminder of what the current (2016/2017) Chilean footballing pyramid looks like. In Football Manager 2017, this will be the format of the first full season of the game.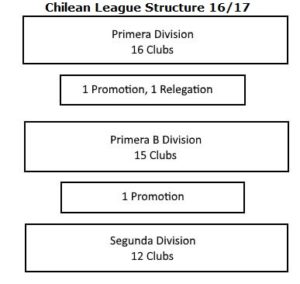 So, for your first season in the Chilean football leagues you will play a full season. In the Primera Division this will consist of 30 games whereas the Primera B will be 28 games.
As Football Manager only gives you the option of managing in the first two leagues of Chile we will be focussing our attention there.
The season will run from July 2016 to April 2017.
2017 (Transition)
After the completion of the first full season you will then go about your business preparing for the second season.
However instead of having an Opening Stage and a Closing Stage, you will instead play just the Opening Stage. This will count as a full season and there will be a Playoff to decide if there will be a promotion/relegation between the top two tiers.
The Playoff works as follows:
Semi Final: Primera B Opening Stage 2017 Winners v Primera B Closing Stage 2016/2017 Runners-Up
Final: Winners of Semi-Final v 16th Place in the Primera Division 2017
The winners of the final will play in the Primera Division for the 2018 season, the losers will play in the Primera B.
The 2017 transitional season will run from July 2017 to December 2017.
2018 Season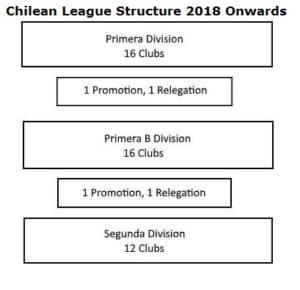 Now we are into the consistent format that will be used throughout FM17 from 2018 onwards. In real life the number of promotions and relegations are yet to be decided, however in game there will be one promotion/relegation between the leagues.
The season will run from February 2018 to November 2018.
Transfer Windows
Transfers windows are different in Chile to those in Europe.
There is a week at the beginning of January where you can only make three signings. This becomes problematic when the season transitions to Feb-Nov as you can only make three transfers when preparing for a new season.
The other transfer window comes from the beginning of July until the beginning of August. Here you can make as many transfers as you want.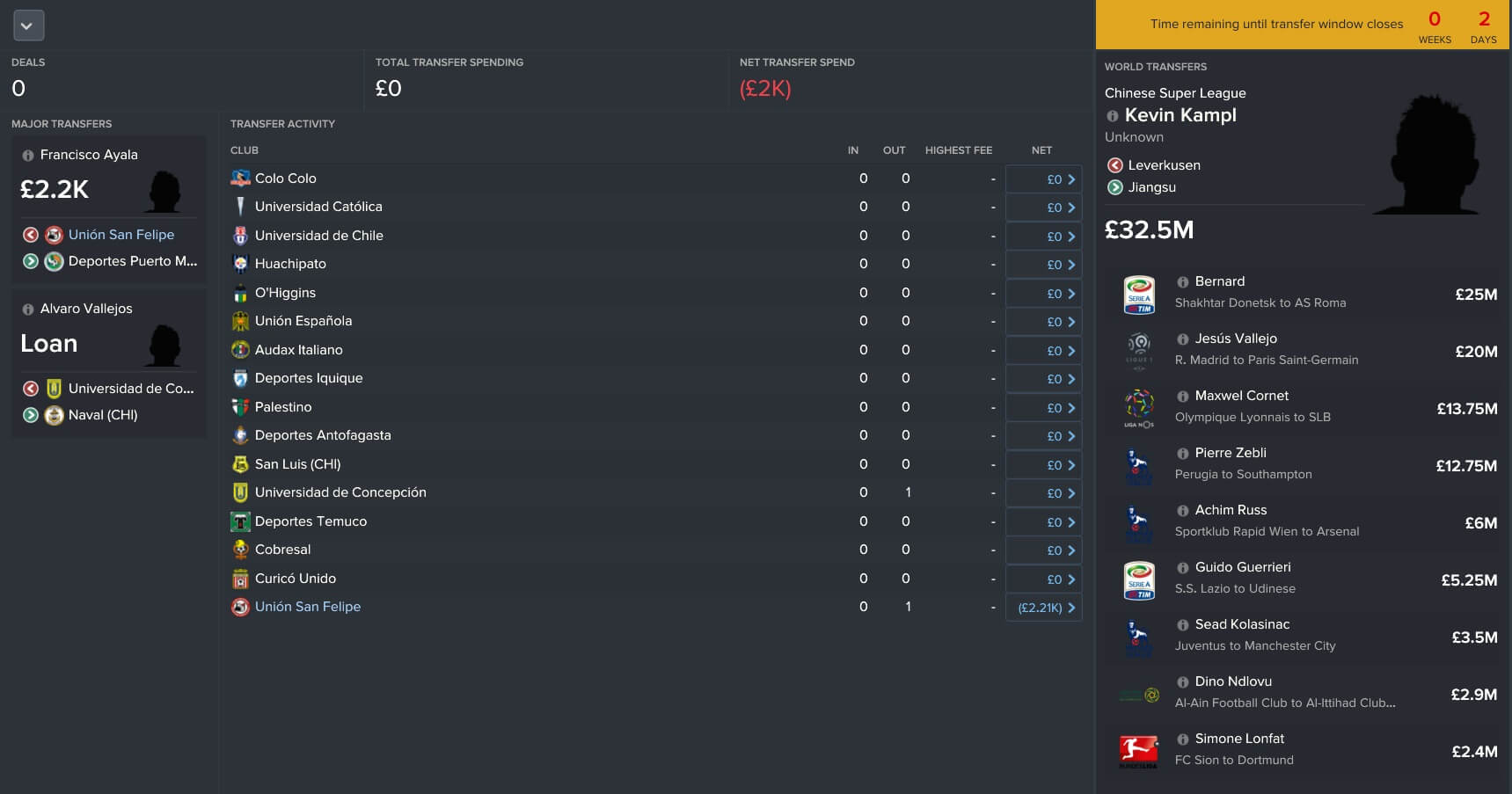 Squad Registration and Match Squad Rules

Here is a look at the match day rules and squad registration rules.
You can register 7 foreign players (non-Chilean) in your registration squad, of which five can be selected in the match day starting eleven. Your match day squad must contain at least two under-20 players.
Well, enough of an overview. Why not get started on a new FM17 career with a Chilean team? I myself am currently three years into a Chilean save and have managed both Deportes Puerto Montt and Union San Felipe.
=======
Thanks for reading, please share around this post and be sure to visit my website vivalavidafm.com for more Football Manager content. You can also follow me on Twitter @VivaLaVidaFM