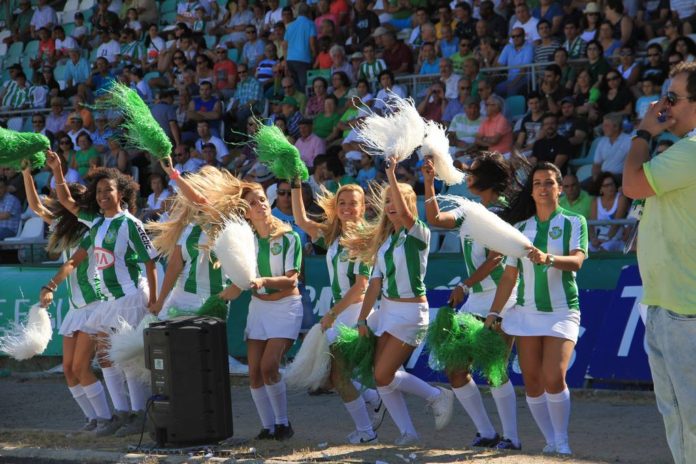 "Bloody hell Fizzer, we could actually win this."  As the results came in it was clear that, somehow, we were right in a battle for the title.  It had kinda creeped up on us but with eight games left we had a two point lead over 4th placed Porto and, assuming Benfica won their game in hand, would be a mere three points off the top.  With just FC Porto to play from our main rivals in the run in, we could pull of something unthinkable.
"It's bad news though gaffer, it's his cruciate."
Ok, hold those dreams just a moment.  Herida had been stretchered off in the 3-0 destruction of bottom side Olhanense.  Since bombing Carvalho out and putting my faith in the 19 year old Algerian he had become the focal point of our form.  13 goals and 7 assists in just 23 matches for a player so young was excellent, and now he was going to miss the biggest run of matches in my managerial career.
"Shit."
Alright folks.  Firstly, let's get the elephant out of the room.
So I won't be going back there just yet.  I presume I am going to need some silverware before they take me seriously.  But, as you have just read, we might be on the verge of something quite special.  Or, and there is probably more chance of this, we are going to end up broken hearted.  Either way, the next 8 games are going to be massive to us.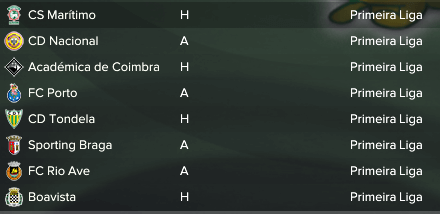 FC Porto won the title with 91 points last season, and that isn't going to be the number this time.  Benfica came second with 78 points and, presuming Benfica win every match between now and the end, they will finish with 84 points.  The most we can finish on as of now is 81, plus we have to factor in the match with FC Porto.  Now, it is unlikely that all teams will garner maximum points so I believe that 79 points will win the title.  To do that, we cannot afford too many slip ups between now and the end of the season.  In fact, dropping any points anywhere could be fatal.
Benfica's run in looks like this;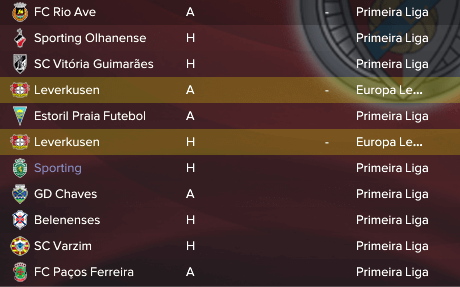 Tricky game with Sporting there, but other than that they should ease home.
Sporting's looks like this;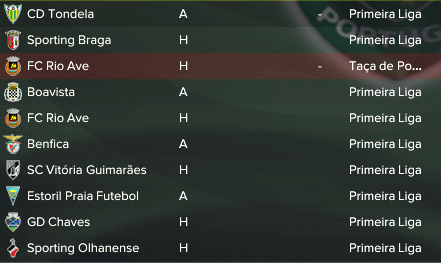 Again, the clash with Benfica could rule them in or out.  Will the Europe and the cup cause problems for both our main rivals for the title?
It would be foolish to write off Porto, they are champions after all and they are now out of Europe.
It could be argued that they have the easiest run in, so who knows what will happen.
We can dream.
I have a big choice to make now.  Do I go with the young Egyptian below or do I go with Seguín.  If I get this wrong it could screw our season.  Saeed has looked good coming off the bench, but didn't wow me when I was resting Herida.  Just typing this I am thinking it will be Seguín because I kinda know what I am getting from the guy.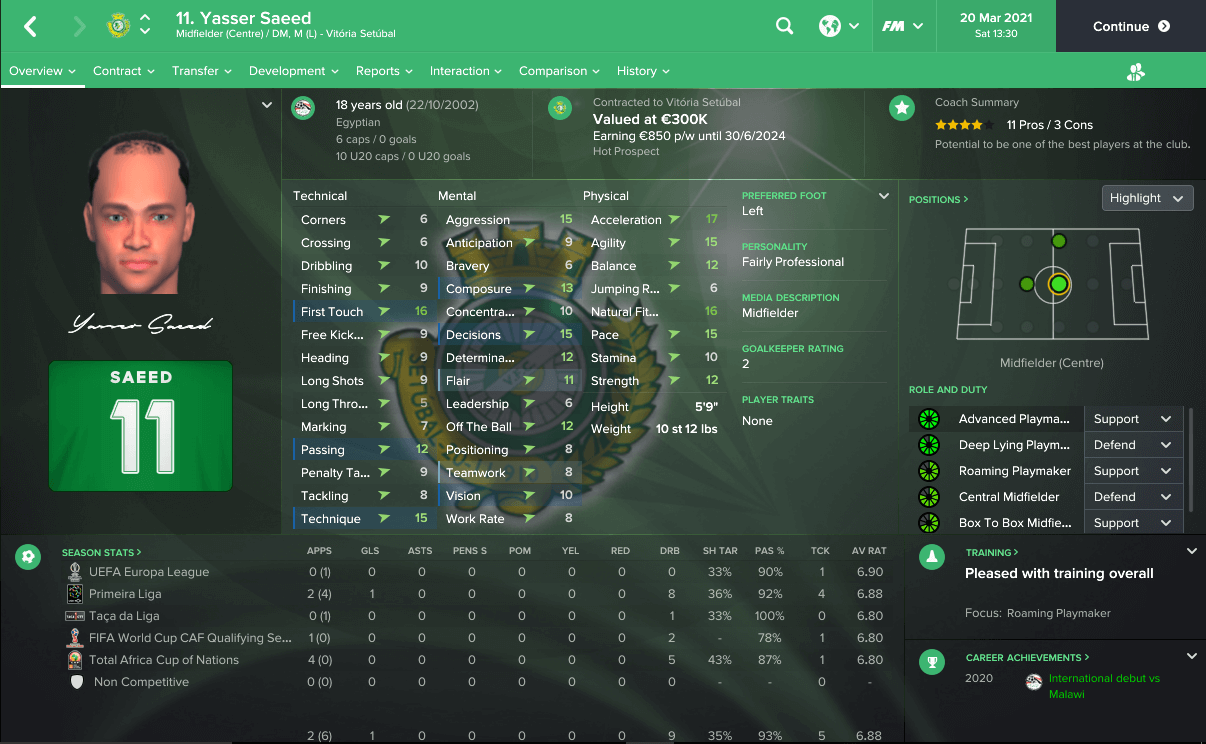 Candé being sold hasn't affected us as much as thought it may.  Yeray has been fine and looks happy in Portugal now.
Eight huge games.  Massive games.  Who knows, some of the Setúbal public might start to show an interest in their football club.  I have to say I have been disappointed by the size of the crowds considering what we have been doing in the last two seasons.  But if we look like we might be right in the mix, we might get 10,000 people turn up once or twice.
I think I might have to give a blow by blow account of the run in.  I am genuinely excited.  So see you back here very soon….