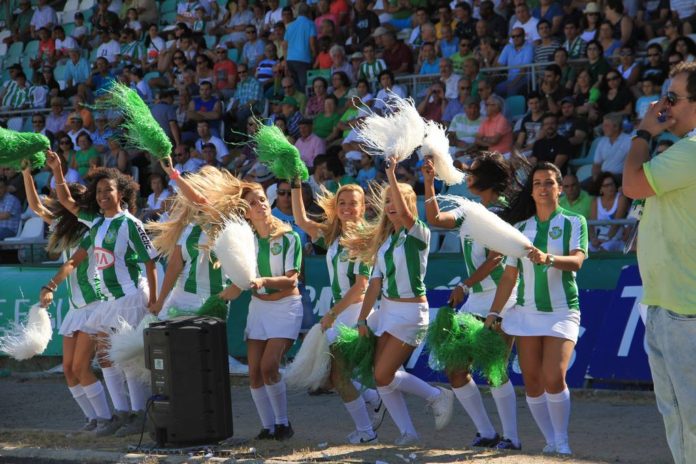 Fizzer and I sat in the cantina coming to terms with the stark realisation that we had a very long way to go before we would break the stranglehold of the "Big Three."  We had not disgraced ourselves in the 2-0 league defeats to Sporting and Porto and we had a sneaky feeling our cup run would end in the tie with Benfica, which it did, 3-0.  We felt confident that we could soon claim to be the 4th best side in the country, but that was not going to be enough for either of us.  We knew the "Big Three" had the money, the facilities, the stadiums, the following, the pick of the best Portuguese players.  We could not compete with that, certainly not in the short term.  We needed a plan, a plan we could put into effect immediately that could give us a short term fix to a long term problem, whilst laying the path to solve the long term problem.
When we rocked up at Estádio de Bonfim the squad needed strengthening to even come close to getting to the Europa League spots.  My thinking initially was to bring in loan signings for no fee, therefore filling the squad with potential talent whilst not committing wages or transfer budget to the cause.  Until we met Sporting, we had gone unbeaten in 13 or 14 games and playing some nice football.  I was happy.
But this was not going to be the long term plan.  Having rebuilt a team every six months at Bilbao B, I did not want to be doing it every single season from scratch.  It was time to start planning the longer term strategy that would hopefully bring some short term gains.
I called Puyol into the office.  He was not there to regale me with another tale of how good Messi, Xavi and Iniesta were as kids.  Or, actually, as adults.  "Time to start delivering Carles.  You have a team of scouts for a reason.  I want a report on every single non-European youth international in the world and every current non-European international under the age of 21.  Crack on!"
The plan was simple.  Mobilise my scouting team and check in every single corner of the world for cheap labour.  Due to the lack of players in the database I loaded, I was gambling on the fact that if they are young and good, then they would be sitting in one of the international sides.  In phase one, I have avoided Europe.  My reason for that is time – as much as I enjoy ploughing through 1000's of scout reports, to add in Europe would slow the process down.  Between the close of the January window and the summer I will start having a look at younger players in some of the "smaller" European nations.
Usually my recruitment would be end of season, deep diving into the stats and ignoring attributes.  However, due to the needs of the situation I have decided to proceed with this round of recruitment based on the scout reports.  I have a good team of scouts and I am not going to be investing huge amounts so I feel there is minimum risk.
Plunge taken, we signed these lads.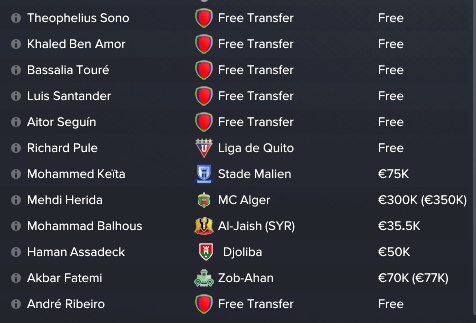 12 new signings, all bar one with a firm eye on the future.  Before I talk about the potential of each, refamiliarise yourself with an old friend.
Well, he was on a free and he is like a son to me.  I feel that once he settles at the club he could become a legend here.  I was delighted I could persuade him to come.  This won't be opening floodgates to loads of former Bilbao, but he was so good in the central winger position for me I want him to take the next step in his career here.
I see Sono as an enganche longer term.  He has 16 caps for South Africa at the age of 19.  With time I feel his value will soar, so with an outlay of zero I can't go wrong.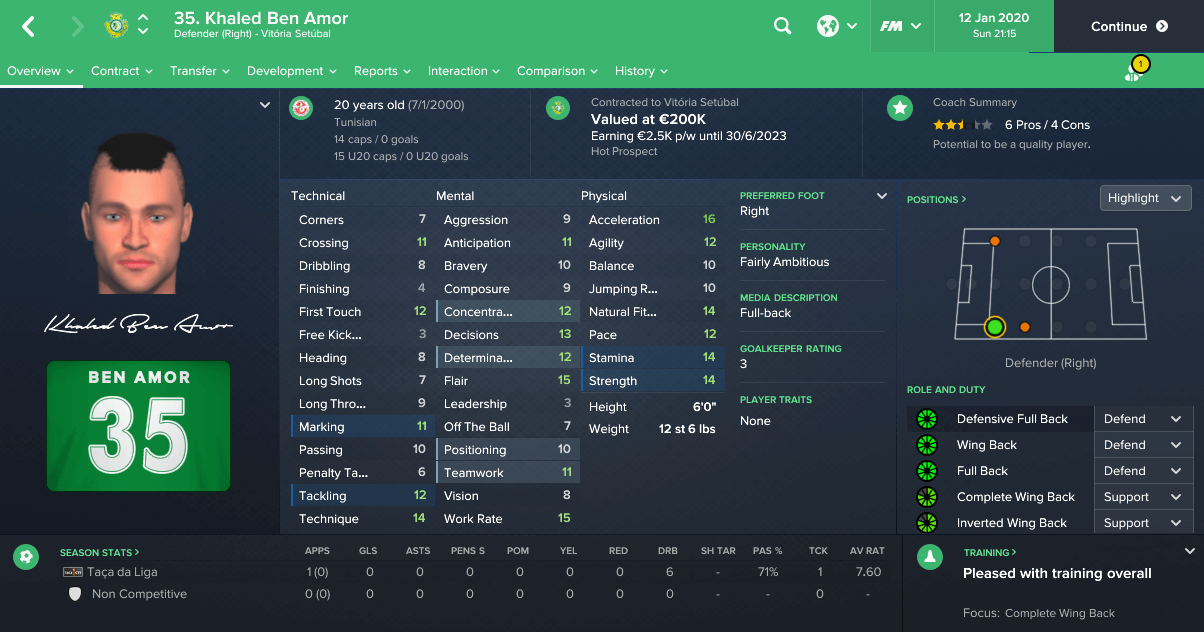 BA is going to be class.  He is already pushing Vale for the first team right back spot.  14 caps for Tunisia already and again cost me nothing.
I feel this lad could take over from Bernardo in the medium term.  No, I am not planning to sell Bernardo but he is so good that an offer will come in eventually.  So Touré is being trained as a left back and I'm keen to see how he develops.  Again, free.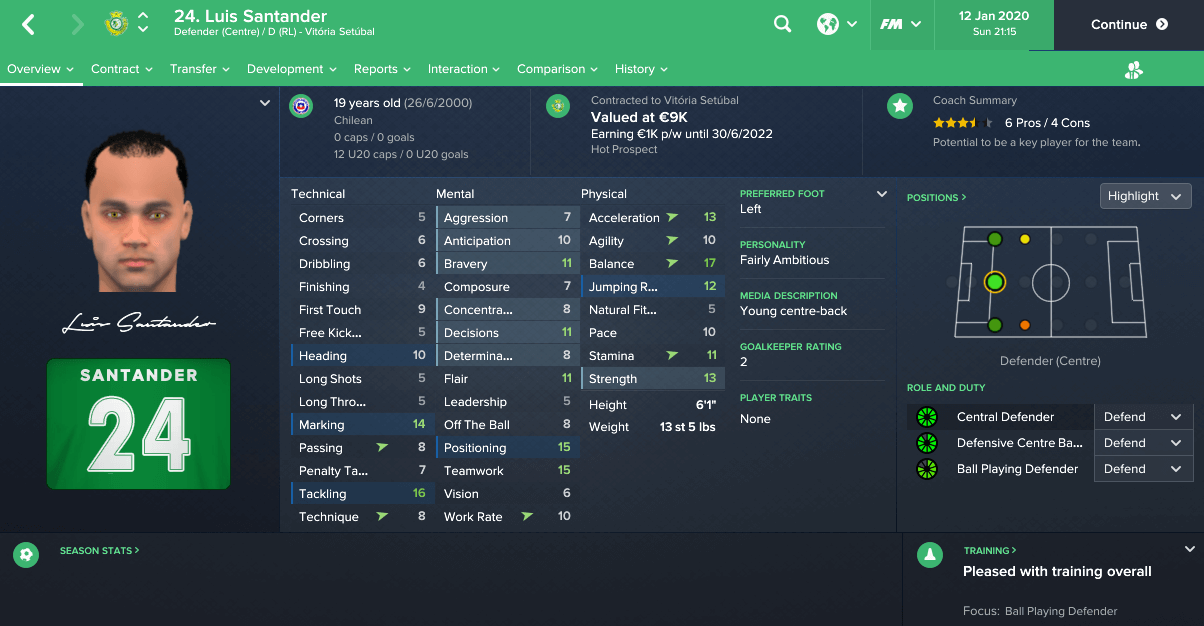 I don't like spending money as long term followers know.  But why do I need to when I can keep picking these young talents up for nothing.  Luis will no doubt force himself into the side in the not too distant future.  
Straight into the side due to Garrido's injury.  And he has been superb from the first minute.  I think he could go on to be one of my finest signings, the question will be how long we get to keep him for.
Mo's going to learn his trade in the youth team for now, but he is another potential beast of a full back.

I will spend providing I can see value.  Herida has cost me £300k and I will make that back and more on him.  He is being retrained to play regista, and he will get regular substitute appearances for the rest of the season before taking over from Kongola in the summer.
We'll see how the Syrian international develops, but he is a good 4th choice to have around.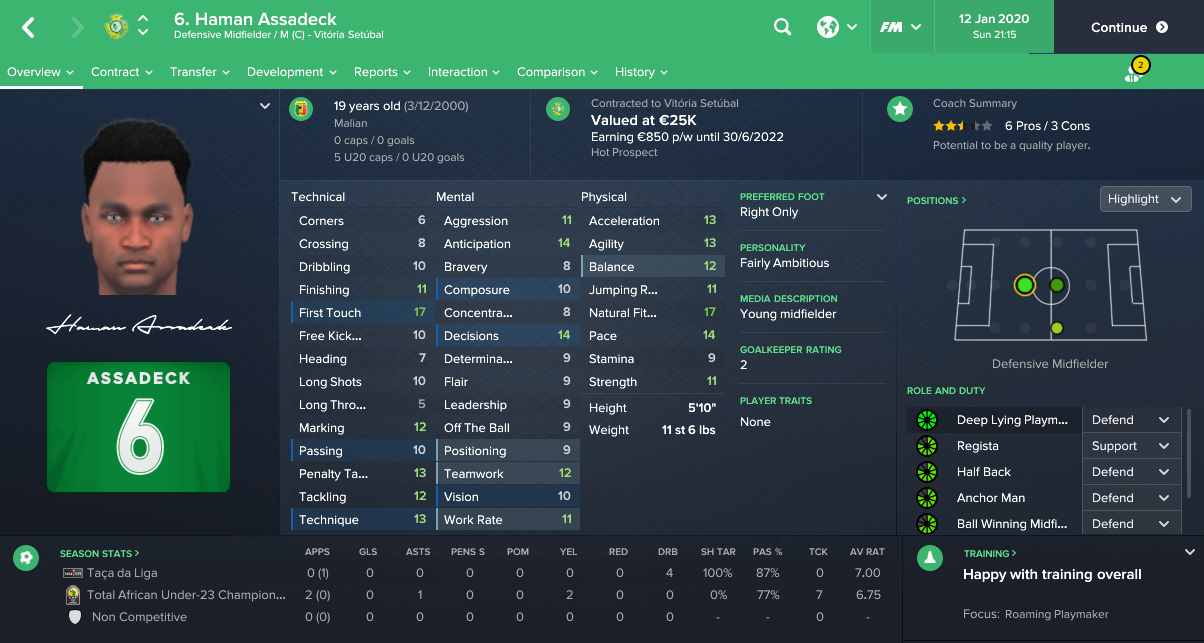 I have a sneaky feeling he might go on to be a club legend and end up playing for one of the biggest sides in Europe.  He is being earmarked for the roaming playmaker role currently occupied by Busquets.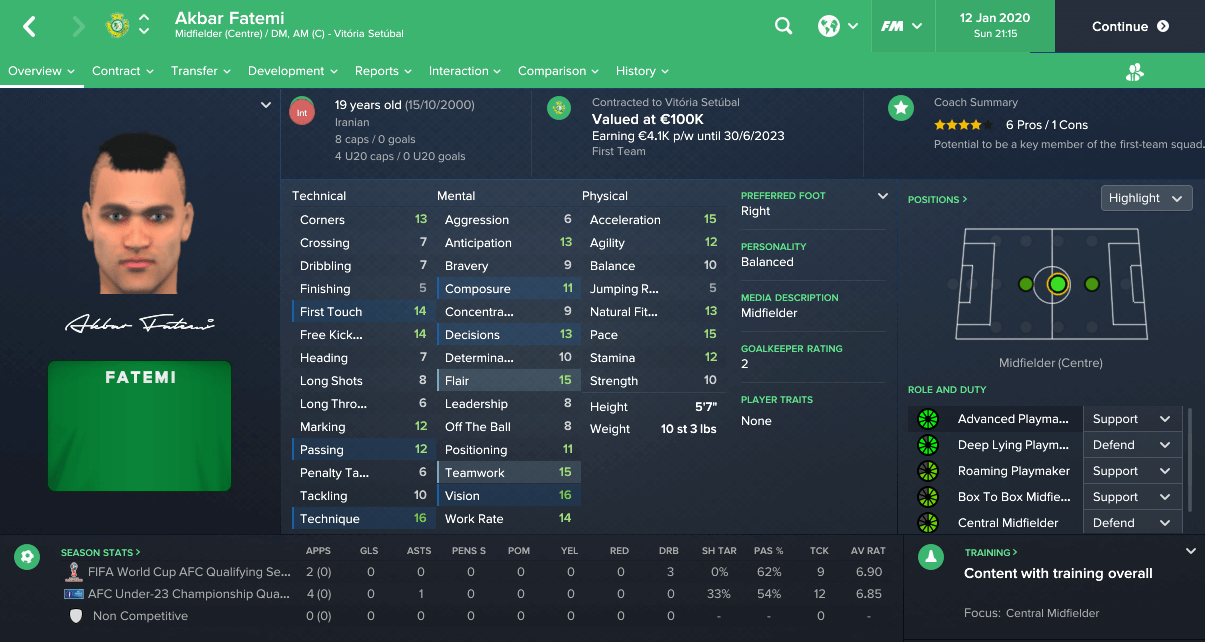 Fats is going to push Seguín hard and fast for that central winger role.  This kid could go on to be the best Iranian player we have ever seen!  
Naturally, I have sold some players to offset the costs.
None were regular starters.  Sirgu would have probably gone on to have been, but I am not in the habit of turning down offers for that when you have no guarantee how a player is going to develop.
Total spend = £925k
Total in = £3.4m
One problem we may encounter is that we need 8 home grown players in the squad at all times, and 4 in the match day squad for each league match.  We have 10 in the squad right now, and I have secured the signatures of each of them for a further season, thankfully.  
Phase Two of recruitment is underway.  I am compiling reports on every Portuguese player with a view to focusing on those that might be released.
Phase Three will be then to start looking at the young internationals of smaller European nations.
When we start to get into a more stable position, I will start kicking the boardroom door for investment in the facilities, but in the meantime I am happy for the "Big Three" to recruit and develop the best Portuguese kids, then offer them a home when they don't make the grade there.
It's not just players that you can lose in the transfer window.  Beast got snapped up by CD Tondela and became their new manager.  I convinced Fizzer to become my number two, relieving him of cones and bibs duty.  Potential England management team of the future?  We shall see.  My replacement at Bilbao B has been sacked, I guess that shows I was doing a half decent job.
So, 1st February rocked round meaning the transfer window slammed shut.  One final deal was done, one of our U19's that didn't really fit into the system was sold to Inter for a fee that might rise to £5m, but was worth £2.5m to us up front.  It has been a good window, especially when Seguín is settling in fast.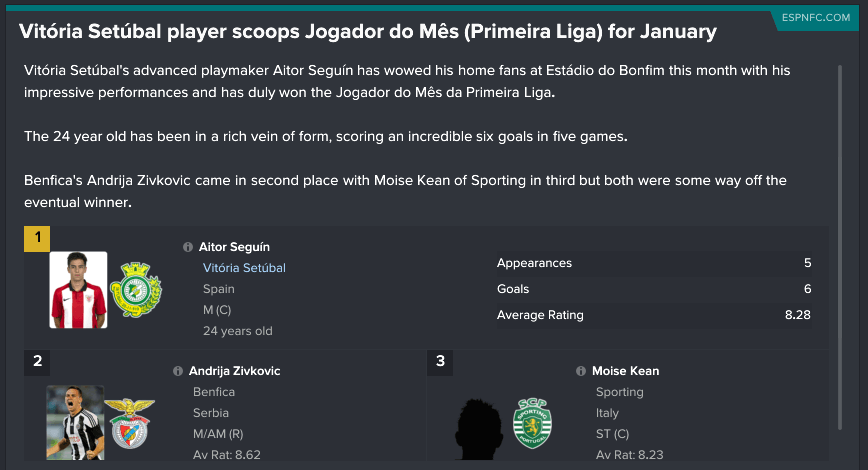 We are getting closer to the "Big Three."  Benfica beat us 3-1 in the league with two goals in the last two minutes.  They were down to ten men and I pushed for a win, foolishly.  Sporting have literally just beaten us in the Taca de Liga, or the League Cup semi final.  On penalties.  We were superb, but I am still gutted.
15 league games to go.  Third place will need someone to slip up, fourth place is up to us to secure.  We are good enough and we are only going to get better.