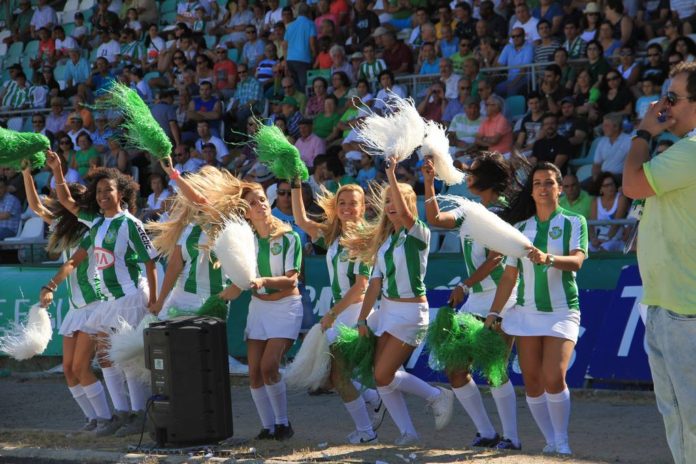 We watched the footage back of Académia's goal.  It was not pleasant viewing.  Although we felt secure on defending corners, a worrying habit of giving away chances from crossable free kicks was already slipping into our game.  "Gringo," I shouted over to Phil Neville.  "Defending free kicks!"  You could see Phil's chest lift as he felt he was going to get asked to do more than collect the cones.  "Can you get on the blower to your brother and ask him how they used to do it in the first team at United?"  Beast almost fell out of his coach seat laughing.  All jokes aside though, the 1-1 draw away at Académia disappointed me as it was very much two points dropped.  I wanted to prove that I was capable managing a first team and results like that started to cast doubts, doubts I did not need.  Two wins and two draws would normally be acceptable to me, but if we wanted to keep up with the "Big Three" we needed to get winning and get winning often.
It wasn't all doom and gloom though.  Aleixo and Ribs performed very well off the bench and it was nice to know we had that option.  SC Varzim were going to be up next and they were sandwiched in between Sporting in 4th and Porto in 2nd. That wouldn't last.
I felt compelled to remain with the starting eleven as per the previous two matches.  The bookies had made us clear favourites for the match, which was a little unsettling.  Still, a win should fire us up the table.
======

If anyone can, Caio can.  Yes, the little Brazilian was like a robber from the favela's in front of goal at the Bonfim.  Smithy played his part, showing a deft range of passing for a big man but Caio still had to find the net.  I gave Phil Neville a kicking though, their goal came from badly defending a free kick.  I suggest he asked his sister, Tracey, for tips next time.
Still, I was very happy with the win and the performance.  We dominated them for 97% of the match and should have really scored more.  I am loving the triangles Bernardo, Kongola and Caio are making on the left side as we build an attack.  Bernardo is all action, it is good to see.
I realised in my ignorance I had not checked the fixtures to see when we are playing one of the "Big Three."  Well, here is the answer.

That gives a bit of time to build some momentum, hopefully.
The local press were in turmoil over Joáo Carvalho twisting his ankle in training.  You don't know his name?  That's probably because I haven't picked him yet and as a result I am less concerned about the potential impact on the team when we play Marítimo.
My bigger concern was having Pep on the phone telling me I wasn't giving the young full back Duhaney enough game time.  I managed to keep him at bay, but then Miguel Silva was banging on the door saying he'd like to go back to playing no football for Benfica rather than waiting to get a game at Setúbal.  I refused to terminate his loan, but felt I should give him a start sooner rather than later.  Balaban had been looking jaded already, so Silva was to play anchor against Marítimo.  I love how that pun game together.
I'm not a fan of rotating a squad, but I guess I need to consider doing it from time to time to keep the loanees happy.  If they all want to jump ship then I would be left very short of bodies.  Food for thought.
I guess I'd rather have José onside than not.
Simeone gave me a nudge just before kick off, reminding me I had agreed to actually play Hernández when he loaned him to me.  Fair point.  He's still on the bench though.  
=============

Well, we sunk Marítimo.  I know, shameless.  If I have one major criticism of us currently, it's the fact we are not turning long spells of dominance into goals.  I am hoping that will come.  Still, I've never been known to turn down three points and we sailed off into the sunset sitting in 4th place.
As I mentioned a paragraph or two ago, I have never been a big fan of squad rotation but with Pep, Diego and the boss man at Benfica all on my back about game time for their young loan players I feel as if I should start to dabble.  I have set myself a rule, no more than one change per game.  If performances drop, then sod it, I will do it my way.  So, for the road trip to Arouca Balaban was back and it was young Rubén Masó who came in for Kongola in the regista role.  I was getting the shakes even thinking about changing a winning team.  Arouca were 14th to our 4th.
============

Yikes, it's kinda scary up here.  Sure, the others need to play but we find ourselves at the top of Liga NOS.  We are there to be shot at.  Arouca managed to kick Vale and Aleixo off the pitch, but they knew better than to try that kind of stuff with Smithy.  The Dragon notched a brace to send himself off on Welsh international duty in fine fettle.  We defended well and we looked dangerous every time we went forward, albeit against a poor opposition.  Still, winning is a habit as is keeping the sheet clean.
Vale was out for 7 weeks with strained ankle ligaments.  This was not Vale and yes, I will do that play on Spanish words in most posts as it is still one of the few Spanish words I know!  
I enjoyed the international break, I left things in the capable hands of the Beast and Phil Neville and put my feet up.  We had a cup game next against some random side, long name beginning with V.  My one rotation was to bring in the young right back Duhaney, on loan from City.  The opposition were there to be taken, being a 3rd tier side.  We could not afford to slip up, I already had one black mark against my Setúbal record.
=========
Well, I guess when you are playing lower league opposition you just want to get through unscathed.  Result wise we did, but Smithy twisted his ankle on their cow field and is out for a few weeks.  Still, Ribs will be pleased to finally get a start.  6 goals and 7 assists though, the big Welshman will be missed.  
Pacos Ferreira were next in the league and, if I decide I can be bothered to keep this format going like this, you will hear about that match, or not, in the next update!
#BeStrongSetúbal