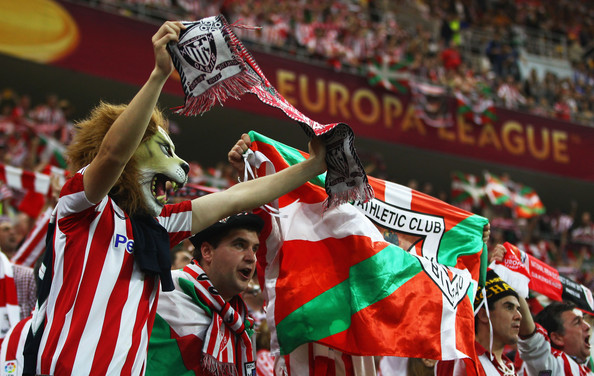 Inaki García rounded the CD Mirandes goalkeeper to score his second, the young attacker getting his second and our third meaning we were going to end the season with a win, just like last season.  In fact, as I reflected, so much of this season was similar to last season.  We finished tenth, once again, this time a point worse off but having lost fewer matches and this season with the third best goal difference in the division.  We had unearthed another young attacking midfielder in García, just as we had enjoyed Hernández at the end of the last campaign.  The main difference in as the final whistle blew on the 2017/18 season was that I felt I may had just managed my last game in Bilbao for the foreseeable future.
We have not gone forwards, nor backwards.  Actually, I am not sure that is true.  We have gone forwards, we have been much more solid as a unit this season and although we are technically a point worse off we have been far more consistent over the course of the campaign.  The fact we have the third best goal difference in the division has to suggest we are pointing in the right direction, no?
If I were to put my third season in charge of the "Boys of Bilbao" into a simple turn of phrase, I would suggest that it was "frustratingly slow progress splattered with flirtations and temptations from outside the relationship."
I felt we went into the campaign with our eyes wide open.  I knew what Rafa was going to do.  He was well within his rights to move young talent into the first team squad, and there was always the chance he was going to sell or loan some of my players.  On the whole I felt we coped very well.  I did make one mistake though, one huge error.  Garai, allow me to personally apologise to you here and now.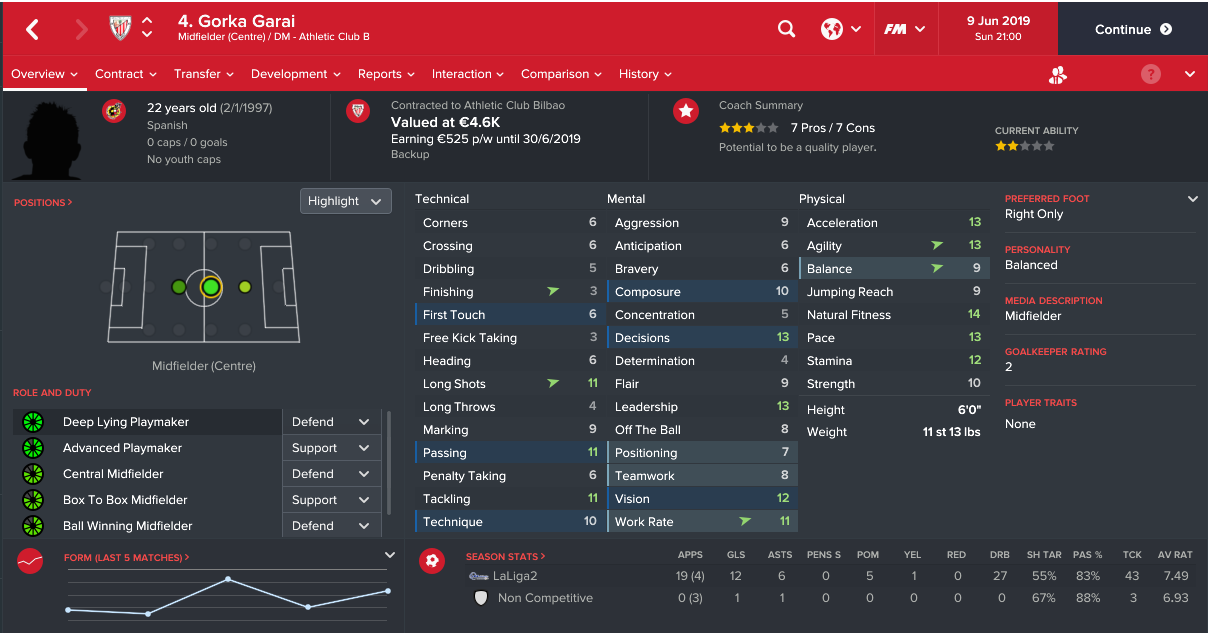 Garai is not much to look at attributes wise, but boy did he deliver when I finally picked him.  His average rating is way above that of the top five in the division so I can only presume he didn't play enough matches to claim the award.  For that, I am sorry.  I picked Sagnalli ahead of him initially and Sags did enough to get moved into Rafa's squad.  However, it took a couple of injuries for me to finally turn to Gorka and if I had picked him earlier I think we might have finished higher up the table.  It's all learning, hey.
So, we scored more than 3rd placed Cádiz and conceded fewer than the winners Elche and Gíjon who came second.  That must be a good thing?
I won't bore you with every result, but we only lost by two goals once all season.  We also had six 0-0 draws.  If we could have won two of them we would have ended up in the play-offs, so it's not all bad at all.
They've done it to me again, the lads.  I was all set in my mind that I couldn't have another season like this one and the one before.  I want to be winning stuff, getting promoted, playing cup matches, play-off's and the like.  I knew the gig when I started this save but I did always say I would move on when the time was right.
My stock is rising clearly.  Real Murcia, Mallorca, Eibar and Rayo Vallecano all approached me this season for an interview.  Mallorca were the only ones to offer me the job, but we had just won 5-2 and 4-0 and I was full of hope for finishing in the top 6!  I was gutted not to get Eibar, in La Liga, as I would remain in the Basque country.  But hey, people are knocking on the door.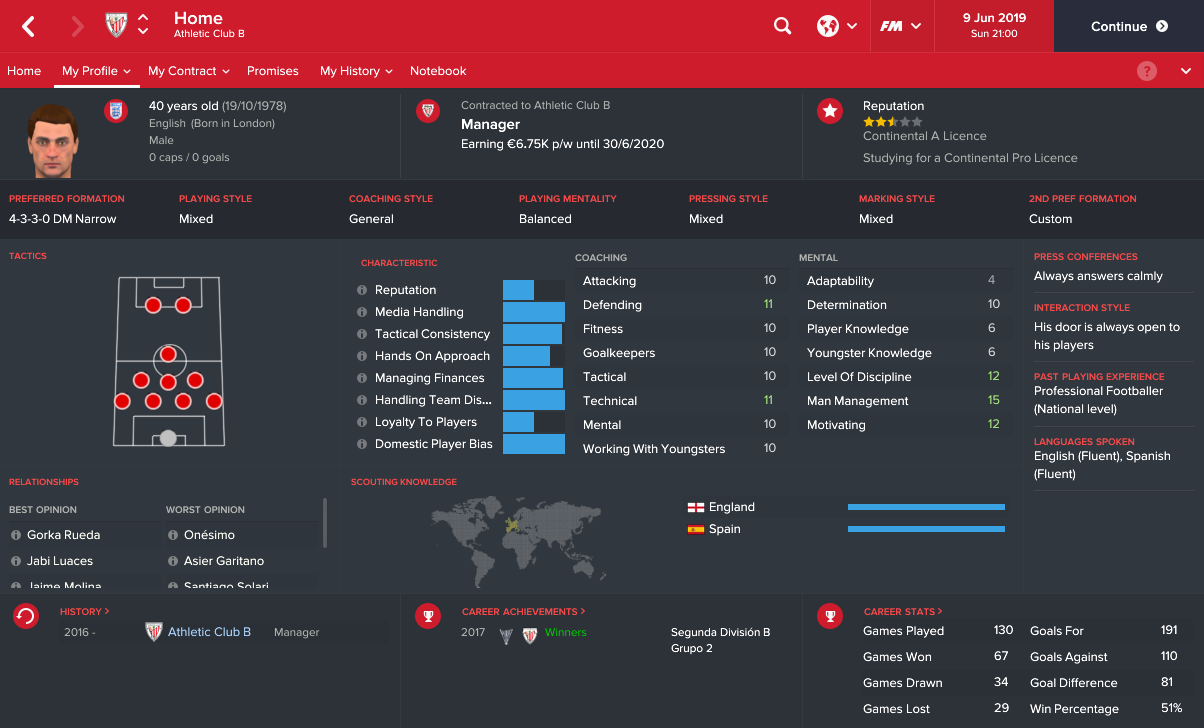 I will complete my Pro License very soon, that will help.  Argentina and Portugal have been added and their leagues will be open to me very soon.  That said, I am typically undecided.  I still have talent in this team, and I would still love to do more at Bilbao.  Peversely, I do like the challenge of putting a squad together at short notice, but I do miss having total control over my recruitment and development of players.  Plus, playing in front of 900 people?  Man, we are better than that!
Naturally there will be movement out.  Iturraspe is off to Romania to play for CFR Cluj and a few of the guys are on the transfer list.  I have a choice.  Either roll with it or move on.  Simple really.
Rafa got the first team back into Europe again.
None of my boys made much of an impact, it will be interesting to see if any of them return to B team football next season.
So we move towards another pre-season.  Will I be at Bilbao the next time we speak?  Genuinely, I don't know but it would need to be a great opportunity to move on.
If I do move, don't hate me.  Just stick with me until I go back to Bilbao and take Rafa's job!