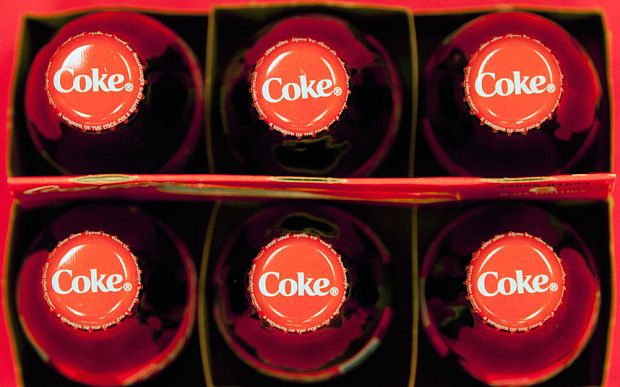 Episode 6 – BETA Planning
Finally the BETA is here, so it's time to plan the exact backroom changes we'll be making, as well as planning our tactics and development schedule. For player names, please click the link to see their stats (I'm aiming for this series to very comprehensive, and want you to feel a part of it as well!). This episode will sadly be quite short as we've done a majority of the planning already, but it pays to be prepared!
Tactics/Players:
We have a squad of 24 players, the media are tipping us to finish 1st so the squad must be quite talented in comparison to the others in the league. When sorted by potential that you can see here:
  We can see that the strongest aspect of the team looks to be wingers, with the 3 players with the best potential all being wingers, the best of which (Tuur Dierckx) is only 21 and played plenty of games in the top division last season for Club Brugge and has 4 Belgium U21 caps to his name. Instantly looks like the player we'll be building the team round.
The weakest aspect of the squad looks to be central midfield, with 3 out of the 4 players with the worst potential being in the central midfield zone. So room for improvement there, in which we'll potentially look for players to purchase.
Central defence looks another area of the team which needs to be looked at, with a lack of immediate depth (with just 3 players able to play as CB).
Now onto the youth teams, starting with the U21 team that you can see here:

 There's a few good prospects in there, but not that many to work with and a pool of just 14 players isn't very helpful!
It's sadly a similar situation with the U19 squad with just 5 players available to us as you can see here:
This doesn't make for pretty viewing, and we'll need to add players to our youth network quickly in order to be able to expand to adding more clubs in a couple of seasons time as listed in our 5 year plan (in Episode 2 if you wanted to go and refresh your memory)
If you recall in Episode 4 (Talent ID and Coaching), I said each season we'd aim to add 5 "Coca Cola Stars" who would be youth (aged 20 and under) players involved with the first team. Due to the limited number of players we have on our books at the present, I don't think that's a fantastic idea, so for the first season at least, we'll start with 3, 1 of which has to be starting, with at least 1 more on the bench (that will get some game-time each game).
So, the 3 lucky Coca Cola Stars for 16/17 are:


Luckily 2 of our brightest prospects are central midfielders, which is an area that we're lacking in, so hopefully they can fill the gap saving us some money to invest elsewhere.
For the first of our pre-season games, we'll go with the one of the tactics I posted in the last episode, the Guardiola (with a few tweaks of my own) style 4-3-3:
This may all change before the season starts depending on the acquisitions bought in when the games released, but seems unlikely to be much of an overhaul at the moment
Coaching:
There was an error in the Development episode with the cycles, the development cycles should've read as follows:
Cycle 1: 1st January-31st March – mental cycle

Cycle 2: 1st April-30th June – 90 days – wildcard cycle

Cycle 3: 1st July-30th September – physical cycle

Cycle 4: 1st October-31st December – technical cycle
The physical cycle is over the summer where holidays are taken, as this is the cycle that matters the least.
The backroom coaching staff aren't fantastic and needs a complete revamp. We have no actual coaches, just me, the assistant manager, the head of youth development and a goalkeeping coach. All (bar me obviously) will be sacked with the replacements bought in – due to budget constraints I couldn't afford any new coaches at the moment, but this will be done when the full game is released.
Scouting:
Much like the coaching team, the scouting team also needs a lot of work, the board have allowed 6 scouts and a chief scout, with scouting allowed anywhere inside Europe. The first scout (JA:7 JP:9) will be sacked. The other scout (JA: 10 JP:13) will cost too much to terminate his contract, so will be kept on.
These other scouts will be hired and their assignments will be as follows:
Patrik Andersson: Scouting Denmark + Sweden for hot prospects aged 15-21, as well as both countries national youth teams.

Dennis Hulshoff: Scouting Austria + Switzerland for hot prospects aged 15-21, as well as both countries national youth teams.

Frank Wijnhoven: Scouting Poland + Czech Republic for hot prospects aged 15-21, as well as both countries national youth teams

Willy Pallemans: Scouting Belgium for hot prospects aged 15-21, as well as the national youth teams.
Irfan Handzic: Scouting Bosnia and Croatia for hot prospects aged 15-21, as well as both countries national youth teams.
Joost Van De Beucken (Chief Scout): Searching Europe for first team players aged 20-24
There won't be a new episode next Monday as we've covered everything that can be covered, so join me on the 7th November for Episode 7 where we finally get started!
Whilst you wait, I'd appreciate any feedback or any questions you have about the series (or me!) on my Twitter – https://twitter.com/From_The_Wing