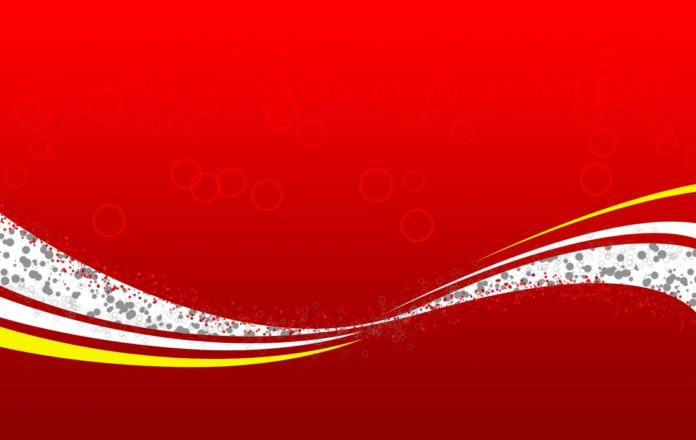 Talent ID
We've established that we want to play entertaining and attacking football, in order to maintain our ethos, so what are we looking to nurture in our youth teams to promote that?
Luckily in FM, players are defined by their attributes, and we can look for some key attributes – (dependent on the player's position) that we can look out for whilst scouting.
The attributes are ranked in order – so the most important attributes are first.
Goalkeepers: Handling, Reflexes, Communication, Aerial Reach, Height, Jumping Reach and Pace.
Full-backs: Work Rate, First Touch, Passing, Tackling, Pace, Determination, Natural Fitness, Crossing, Technique, Vision, Heading, Bravery, Aggression, Off the Ball and Dribbling.
Centre-backs: Tackling, Positioning, Concentration, Heading, Anticipation, First Touch, Strength, Marking, Pace, Aggression, Passing, Technique, Balance, Bravery and Jumping Reach.  
Holding Midfielders: Work Rate, Passing, Tackling, First Touch, Positioning, Concentration, First Touch, Technique, Determination, Marking, Bravery, Vision, Decisions, Anticipation, Aggression and Heading.
Central midfielders: Passing, Tackling, Work Rate, Technique, First Touch, Positioning, Vision, Decisions, Anticipation, Concentration, Agility, Bravery, Determination, Aggression, Marking, Natural Fitness, Stamina and Heading.           
Attacking midfielders: Passing, First Touch, Vision, Technique, Decisions, Positioning, Composure, Flair, Agility, , Balance, Dribbling, Finishing, Anticipation and Strength.
Wingers: First Touch, Decisions, Dribbling, Technique, Positioning, Work Rate, Pace, Composure, Vision, Finishing, Passing, Concentration, Agility, Balance, Flair and Crossing.
Strikers: Finishing, Composure, Positioning, Anticipation, First Touch, Technique, Pace, Balance, Passing, Off The Ball, Decisions, Strength, Agility, Heading and Dribbling.   
So we've now identified the ideal stats that we're looking for, but it's unlikely we'll find a striker with all of the attributes we're after ready-made – especially considering we'll be focusing on raw youth players. So how do we decide on which youth players to buy after our scouts have given their recommendations?
Sadly there's no exact science behind it and has to be looked at on a player by player basis, obviously the above attributes are a key indicator (especially the first five for each position) on how that player will progress, but there are other factors I'll be looking for.
Scout recommendations are a huge factor for me – if we don't listen to them, it makes having them somewhat redundant, so some faith in them is needed. That being said, they aren't always correct, so some input and validation (aka double checking their stats and the other criteria listed below) on my part is needed.
Being capped by their national youth team is another great attribute – as it shows they're probably more advanced than their peers, and given the right training should hopefully manage to continue on that path after they leave the youth levels.
Cost is another big one, if a team is demanding £10m for a 16 year old, you know he's probably something special – again though this isn't an exact science as a team could just be unwilling to sell or they could be cash-rich meaning they don't have to sell. That's also not saying there won't be bargains out there for us to find – there WILL be – although we won't be averse to spending larger amounts of money on the right players when the finances and the player deem it a good decision.
Versatility is another big part to what we are trying to promote. If a player is on the fringe of the first team but is highly capable of playing in 2 or more positions it saves the need for another player to be bought into the fray – freeing up finances that can be spent elsewhere or another spot on the bench. If a player is versatile, it'll also increase the player's value both of which are qualities we want to promote/look for wherever possible.
For first team ready players who are in their 20's (or potentially younger) we'll need to adapt our approach a little bit. These players will most likely cost more than the youth players we'll be chasing as they're first team ready and a bit more rounded (as well as being more expensive on the wage bill), so we'll need to be a bit more careful as any mistakes could be costly. So we'll be targeting players who we can probably get on the cheap – either from teams who have been relegated and want to move on, or players unable to break into their current first team (but at the same time would be an improvement to ours!). Likewise we'll use statistical data (mostly for the more creative players) to get a feel for how the player will perform, I'll delve more into this as and when it appears!  
Coaching
Coaching will be a vital aspect of our fledgling empire, so it's important that we do it right and make sure that we have a plan in place. Good coaches are obviously a necessity, so like the scouts that were at the club, it's likely that the entire coaching staff will be sacked with good replacements bought in. We'll also meticulously manage the coaching structure to make sure that each player is being coached effectively, we'll ensure this by creating a development cycle.
Cycle 1: 1st January-31st March – 89 days

Cycle 2: 1st April-30th June – 90 days

Cycle 3: 1st July-30th September – 91 days

Cycle 4: 1st October-31st December – 91 days
We'll then give each cycle a specialization. Cycle 1 will be the physical cycle, cycle 2 will be the mental cycle, cycle 3 will be a wildcard cycle whilst cycle 4 will be the technical cycle. So as an example, let's look at this screenshot from FM16
You can see above the stats, FM breaks down the stats into technical, mental and physical. We'll choose 1 attribute to raise during the 3 month period, that's dependent on which cycle we're in. So for Iheanacho on January 1st (the physical cycle), I could choose to train his strength for instance. Then on 1st April, which is the start of the mental cycle I could choose to train his composure and so on. The wildcard cycle will be used to train whatever attribute I see fit from any category.
This should ensure (alongside the general position training) that the players end up being well rounded with hopefully less flaws in their attributes. Very time-consuming – especially when we add more clubs – but definitely worth the reward.
Further Development
Above is main way we'll use to develop our players, but what happens when they're wanting some competitive game-time? When our empire has filled out slightly, this won't be a problem as with a few clubs under our belts it means there should always be a club that'll be at the player's skill level, but until that infrastructure is in place, we need a strategy.
The first point of the plan is to not loan players out until they're a minimum of 18 years old (unless it's to a sister club, although again that'll be quite unlikely). We want to make sure their development is controlled as possible, and it'll be unlikely that they're ready for the first team (to the club loaning them) – with a decent guarantee of game-time – before they reach 18.
Don't loan players out (unless to a sister club) until the age of 18.
The next point is a brief one, we want to promote the development of our own players, therefore loans from other clubs (again, with the exception of from sister clubs) is to be avoided wherever possible, although whilst we're developing the infrastructure and finding potential targets in the first season this may be essential.
Avoid signing players on loan (except from sister clubs) whenever possible
We also want to give some of the youth team players game-time in the first team. So at the start of each season 5 players will be selected from the youth teams (that we'll name something rubbish and generic to separate them from the rest of the youth players – i'm going with Cola Stars). A minimum of 2 of these players will be in the squad (whether that be on the bench or starting) and at least 1 of these will definitely get game-time each match. They'll also still be involved with their respective youth teams whilst also being involved in the first team, hopefully giving a big boost to their development
Pick 5 "Cola Stars" each season to integrate into the first team each season
Whilst we'll be focusing around younger players, we won't be booting players out of our system the moment they turn 25, the more mature players that haven't been sold on should be able to tutor the youngsters coming through the ranks to help them develop quicker. I'm not expecting large amounts of these mature players, so the players being tutored will need to be carefully selected based on personality, their current level and the general play-style compared to the tutor.
Use the tutoring system to help bring the best out of youngsters.
By sticking to these rules it should ensure that all of our players who stand a chance of breaking into any of our first teams get game-time and reach their full potential.
Join me in Episode 5 next Monday (hopefully, the beta will be after that!) where I look at the potential styles of play and tactics we might end up using for Antwerp.
Whilst you wait, i'd appreciate any feedback or any questions you have about the series (or me!) on my Twitter – https://twitter.com/From_The_Wing