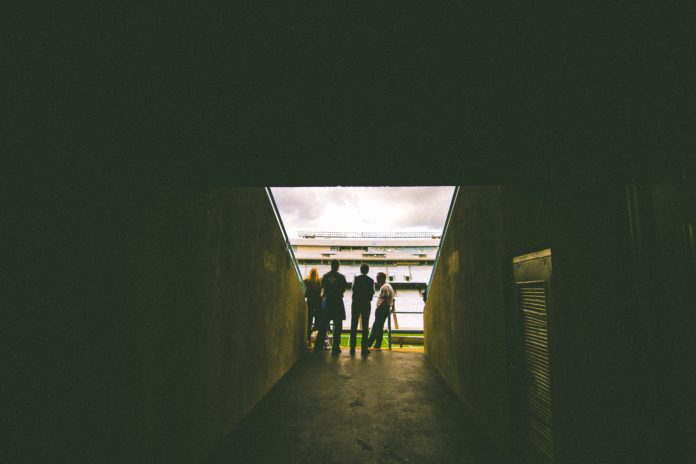 As January dawned to its end, Jac's spirit whittled with it. There has been nothing from any of the football clubs, not for any of the positions.
During this wait, he has been trying to get himself out of a rut by getting round to doing light exercises, reading up on mindfulness, and cleaning up the mess in his house- all of it with mixed results. It is early days after all. In between, time was spent taking long walks in nature and aimless web surfing. Football was kept at a distance in fear of it disappointing him, but he didn't realise it was waiting for him right around the corner.
It was 26 January when the email came from Niigata Unicorn, one of the foreign clubs playing in Singapore's League. It was from the chairman himself, Mr Kimoto, with a shocking offer: to be manager of the team.
This is a professional football club, with a parent club playing in the pretisgious J-league, offering Jac, the man with no footballing experience whatsoever, a responsibility to lead the club in avoiding being bottom of the league. Shocking.
All he wanted was an opportunity to be exposed to football and dabble in it and he got more than that. This was beyond anything he was ready for and as each moment that the news sank deeper within, the walls of his chest started to cave under the thought of footballing responsibility. He was looking for a lowly backroom position and what he got was a managerial job offer. The panic ensued. Head spinning, he gasped for breath, and slapped the screen of his laptop shut to surface for air.
It took a whole day later for Jac to get round to a reply where he asked for a week to think about the offer. On the same day, he read on the news that a new manager has been appointed as Singapore's national coach. It was a Mr Salim Moin who also will reportedly earn over 4000 pounds a week. On the other hand, Niigata's offer to him was a mere 140 pounds a week. Seriously, who on earth is Salim?
---
The weather forecast should have read: upcoming madness. Over the next 3 days, Jac received 4 managerial offers from England. Weston Super-Mare, Bishop's Stortford, Truro, and Margate were the suitors. His name has somehow found its way to the English Conference North & South.
From being down and out, Jac suddenly found himself with a few opportunities in the footballing world in his inbox. This was a time for big decisions and at times like this, Jac decided that he needed to seek external advice. He turned to one of his closest friends, Utami Neubronner.
Jac and Utami first met in school more than a decade ago, and their friendship formed through their years of sharing many classes together. Over the post-graduation years, she has been one of those people in Jac's life  whom he did not have to keep in touch with very often and yet maintain a degree of warmth and closeness. Utami always respected his space and recognised that Jac too, respected hers. Their similarity in character, temperament, and many other levels gave each other the assurance that their relationship will never become burdened with romantic notions. Because of that, they have always been that the trusted 2nd opinion for each other.
"Do you actually want to be in football industry?" asked Utami.
"To be honest U, I'm not sure really. I enjoy it, but I don't know if I should be part of it. It all started because of that stupid idea that I heard. What if it turns to something I hate? I don't really know anything about it besides simply watching it on TV. And what if it doesn't work out?"
"Of course, you won't really know. But I guess do you like it enough to take the leap and find out? You're just freaking out right now aren't you?"
Jac let the question linger for a moment as the thought filled the air around him.
Utami continued, "I don't know much about football and I don't know why these guys are offering it to you although you have no experience. But now that you have so many offers on the table… I suppose the universe is trying to tell you something."
"Well… I guess I'm just unsure. I've just gone through so much lately and it feels like the first 3 decades of my life is…"
Utami didn't let her buddy complete his sentence and instead snapped at him, "You've still got a long life ahead bro. Even if you die early by today's standards, I say you still have at least another 3 decades of living to do!" She continued, "Since we are talking about football, you once told me that it's a game of two halves. Look at it as though you've had a crappy first half, you're now on half time, and now the second half is ahead and what you do with it is in your hands!"
Utami's sage advice then turned to a serious question, "So, let's figure out which club you shall sign for. Have you done your research on them?"
"I actually have, briefly," said Jac as he clicked open his notes. "I know I'm asking for an opinion about this football management thing but I did think through the possibilities alright?" said Jac in an attempt to defend himself.
He then continued, "So… the Niigata Unicorn one. I think I'm striking that off my list."
"Now that's definitive. Why?" asked Utami.
"They can only sign Japanese players and they play in the S-League. If I'm going into football, then I bloody well make a difference! That regulation is not going to help our local boys!"
"Now that's the friend I know, always trying to do something bigger than himself. So, what's left then? Sounds like you're heading to the UK eh?"
"I guess that's what it looks like," replied Jac, with a slight resignation in his voice. "It's been shit for me around here and everything I see or do just reminds me of all the bad times. A foreign environment might help me snap out of this. Besides, I don't have anyone here who really needs me anyway."
"And how about there, do you know anyone? Do you know anything about the cities that you are considering?" Utami asked out of curiosity with a touch of concern.
"Not really. It'll be completely alien on every level but I'll survive I'm sure. I've always been the adaptable one."
"I guess it's bon voyage?" asked Utami. A few seconds of silence filled the airwaves before she continued, "So any front runners in this list?"
And without a doubt in his mind, Jac replied, "Weston Super-Mare FC or Bishop's Stortsford FC. Either way, it looks like I'm headed to the United Kingdom to start my football manager career at the Vanarama Conference South."
—
Second Half is a story about Jac Grey who lost everything in his life and tries to rebuild it all by travelling halfway across the world to take up a job that he was unqualified for  – as a football manager. For the full story, visit Jac's at shadowcatjac.wordpress.com. You can also get me on Twitter @shadowcatjac.