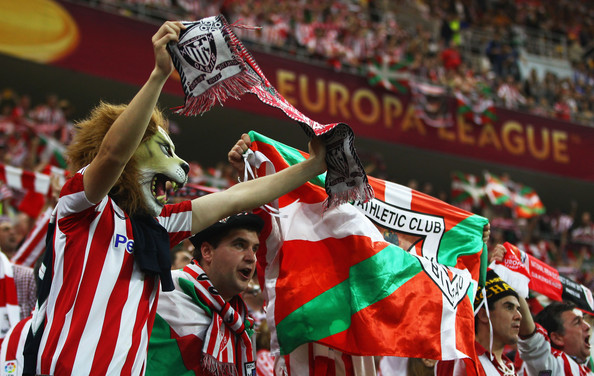 "It's the beginning of forever, it don't have to end"
John Legend
EDIT: Tactic download updated for full release
All the way back in FM15 I randomly stumbled across a tactic that changed my FM life.  I was at Boca Juniors and wanted to do something tactically traditional for Argentina and was reading a few articles.  One I read was talking about how the national team manager at the time, not sure who it was, was getting a kicking for playing three defensive midfielders and how there is no way that could be considered progressive football.  Suddenly, as a huge fan of @merryguido and his Strikerless work, a Strikerless formation took shape in my head and, amazingly, I nailed it first time.  We played this exact shape all the way back then, and won everything that could be won, even including a league season where we conceded something like 5 goals.  It was heaven.
As we moved into FM16 beta, I took the exact tactic and played with Honved, predicted to finish bottom of the Hungarian First Division – once again it came up trumps and we won the title.  Then BETA became full release at whatever they tweaked in the ME beat me.  I could not get the tactic to play the way I wanted ever again.  Well, I say never.  It got us promoted out the Mexican Second Division and took us to the Premier League Finals, but it wasn't playing the way it was supposed to play.
For me, the true Argentine Strikerless is all about dominating the middle of the park in number.  We make it hard for players to go through the middle, hard for them to ping it wide as we are always on top of them.  We win the ball back all the way through the central column of the pitch and break laser fast.  The two lateral DM's, the regista and the roaming playmaker, move from their deeper positions knowing that they have an anchor man to protect them.  They work as a double pivot, always being the outball whilst the anchor man sits in behind them in a kind of reverse sweeper kinda way.  The positional play of the anchor man allows the wing backs to bomb on with freedom, to add the only width we need.  In the central midfield I play what would have been called a central winger on FM15.  This guy looks to get ahead of the AM's, moves into the channels and ghosts into the area a lot to get more than his fair share of the goals.  Finally, to keep it Argentinean we have an enganche paired with a shadow striker, to enable us to break the lines.
Simply, if it does not do the above, I am not interested.
Now, @merryguido has an eye for the match engine and is incredible at coming up with the appropriate team instructions to enable Strikerless to penetrate the opposition.  He was good enough to share with me what he has going on under the hood in his 4-1-2-3-0 shape that he is working on.
The only addition I made to these TIs was to add "look for overlap" as I didn't feel that we were involving the wing backs often enough.  Adding this into the mix seemed to have an immediate effect in pre-season.
I want the ArgSt17 to work and to work long term.  One of my FM16 regrets was walking away from it without a tactic that defined the year for me.  I ended with a lovely 4141, but a 4141 is so standard fare it is hard to call it my own.  This is my own, it is unique and if the early signs are anything to go by, we might have it back in its purest form – if, and it is a big IF, there are not too many dramatic changes to the ME.
With "The Boys of Bilbao" being a journey based massively on identity, I feel it is important that we have a clear tactical identity.  I think I have clearly laid out my "playing philosophy" and I am hoping the videos below might demonstrate we are on to something.
As you will see as I go into more detail about the squad in a later post, Athletic Club B are hardly overflowing in Strikerless type players.  Therefore there is an element of retraining going on.  
These are the roles that I believe players can be retrained into:
Wing backs : I have had success in the past retraining wingers into this position as they need to be very good in the final third
Roaming playmaker : I feel you can retrain a natural AM or CM into this DM position, especially if they have a natural playmaker role as one of their preferred roles in their natural position.
Regista : The same as above actually.
Anchor man : Got a surplus of CB's but no strong DM's?  Retrain one of them to play here – in this system all he has to do is win it, head it or tackle it, then be able to pass it five yards to one of the playmakers.
Central midfielder : In my great Boca side I took a tall left winger and made him the finest player in this position I have ever seen.  If he is quick, strong, tall and can dribble then he is probably potentially a better fit for this position than any natural central midfielder.
Shadow striker : You will probably have a few strikers that suddenly feel surplus to requirements.  Retrain them as shadow strikers, sometimes it works brilliantly.
Now, due to my transfer restrictions at Athletic Club B I have to retrain otherwise I don't have enough players to play the game.  Sometimes this mentality can work though I reckon, it certainly fits in with the development side of this save.
A lot of talk, a couple of pics but no proof to suggest whether this concept is working on FM17.
Allow me to share a few videos with you.
[youtube https://www.youtube.com/watch?v=bXv_VQe_-7w]
[youtube https://www.youtube.com/watch?v=ldI4O21zrck]
[youtube https://www.youtube.com/watch?v=UUYvGzpWfmU]
[youtube https://www.youtube.com/watch?v=vQvtWaaqhu4]
[youtube https://www.youtube.com/watch?v=QiRdBitNMDM]
As I said, we look to dominate the middle of the park until we are ready to release the runner.  That runner could well be the full back, or someone central.  What I would really like is to recall a goal where we have made the play go into the central congestion, won it on the edge of our area and countered very quickly.  That would be ArgSt17 in its total form.  I only started scribbling down good goals last night, so all these have come within five games of each other I think.
Now, you might be thinking "well that is all very nice, but show me your medals!"  I can't, not yet.  I am in December currently and I don't want to give too much away.  The mere fact that I am starting to write up the tactical side of the save will probably tell you we are pointing in the right direction, but that is all you are getting at this early stage.  Oh ok, you can have the pre-season results.
We lost to a stunning free kick, and it was after that game I added in "look for overlap."  The final two friendlies were against sides at the same league level as us.
I am excited about this – it is a very good sign when I just want to play the next game and enjoy watching the tactic play out.  It fits in very nicely with a lot of other things I will be mentioning in the next few posts.
Again, this is a tactic that is working for me in beta – it comes with no guarantees at all, but if you want to give it a whirl yourself you can download it here:  #ArgSt17.1