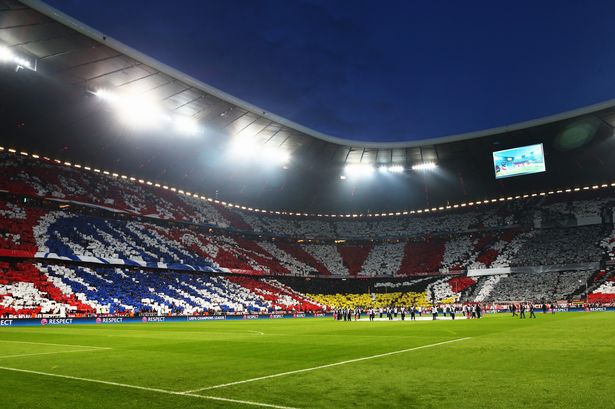 Hello! It's been just 2 months since Scotland lost the World Cup final to Italy, and so you are probably quite rightly wondering what I'm doing back again. Well, I enjoyed that run with Scotland so much, that I'm going to take on the Euro 2004 qualifying campaign. Every time there's a real life International break, I'll be here to give you an update on the latest happening from the world of CM01/02.
Yes, it's probably a case that we have peaked. Being runners up in the World Cup is a tough act to follow but there's a great talent pool coming through the ranks and I think we can only get better. We are up to 8th in the FIFA rankings, which are notoriously rubbish but it means that if we qualify, we've got a chance of a decent seeding and therefore a decent draw. We live in hope. But, let's not get ahead of ourselves.
We've been drawn in group 2. The obvious danger is Spain, but Poland aren't a bad side. There's a sort of derby with Northern Ireland too, and without being disrespectful to Malta and Azerbaijan, I'd expect to beat both of those. We start with Azerbaijan visiting Hampden, and the always difficult task of deciding who to cast aside from the largely successful squad to replace with new talent.
The first problem is, the squad is required to be named on August 17th. That means the Premier League is just a week old, and the Football League is not much better off. Kiegan Parker is in for the first time, and Paul di Giacomo is recalled after breaking into the squad during the warm up friendlies but missing the final cut.
Matt Elliott has turned 34 and in reality will need replacing long before Euro 2004, so he is out and these two chaps earn their chance
Aside from that, the likes of Craig Burley, Charlie Miller, Jackie McNamara and Dominic Matteo have their places hanging on for now but as the season progresses they have their work cut out to retain their spots.
Speaking of Charlie Miller, he's secured a move to Aston Villa but Stephen McPhee hasn't got his move to a bigger club yet, he's still at newly promoted Port Vale in Division 1. Mark Kerr is still at Roma too, and he's not getting a game, which should at least ensure his availability but it might stunt his progression.
Burchill has twisted his ankle and withdraws, but with the squad heavy on strikers anyway, so young Stephen Hughes is in, who seems to be doing well at Rangers
Thankfully there's no other disturbances before the Azerbaijan game and we line up with some new names at the start of the new campaign.
Chris Innes (Middlesbrough) and Philip McGuire (Aberdeen) are a brand new centre half pairing with no caps between them. They are essentially auditioning to partner Lee Wilkie against Poland away in 4 days. Parker gets his debut up front alongside McPhee, who really ignited our qualifying campaign for the World Cup and with 9 goals in 12 caps, he's our best bet for a goal.
Azerbaijan have come to thrill the crowd, presumably managed by an angry Welshman in a baseball cap and box fresh trainers
Christ. Although McIvor should probably be a Scot.
Anyway, the game started how you would expect, with us dominating the ball and the chances and it only took 12 minutes for us to take one, with Parker netting on his debut. However, in celebration Steven Nicholas headbutted Kramarenko and got sent off. So that was good of him. After that, the shackles came off and Azerbaijan came at us and got an equaliser before half time.
With McPhee picking up a knock and time running out, it looked like we'd have to settle for an embarrassing draw but Russell Anderson popped up with 4 minutes to go with a diving header from Mark Kerr's cross, and the captain sealed it in injury time with a counter attack goal where the keeper saved from Kerr but Ferguson tapped in the rebound.
We still dominated the game but with 10 men it wasn't conventional and we lost a lot of momentum
Not vintage then but enough good performances to be a cause of optimism for Wednesday's tricky game.
There's a huge bonus result as Northern Ireland beat Poland 3-1 at Windsor Park. Maybe I've underrated the Northern Irish, or maybe overrated the Poles. We'll find out very soon.
Gary Naysmith has stubbed a toe so he's out of the Poland trip, I've called up a young midfielder instead because with Nicholas banned I might need to use McCann further forward
I've gone for the safe option of Craig Burley for Nicholas, whilst Wilkie will partner Innes. Jim Paterson is in for the injured Naysmith.
McPhee's fitness is a concern but Winters is running out of chances to prove his worth at International level, even if he is fairly prolific at club level.
Poland are rocking an old fashioned 442
Ok, so I definitely overrated Poland
That couldn't have gone any better. We were in total control from the minute Barry Ferguson headed us in front. McPhee got his 10th International goal and just when I thought things couldn't get any better, Rudden came on, skinned 3 men and scored with his first involvement. We even got a 4th late on for good luck. A total decimation, and that puts us in a great place.
The ratings are very much a good read for Scotland. I was even able to take off Kerr and McPhee to save them late in the game.
For the second consecutive round we see a bonus result as Malta beat Northern Ireland
We're laughing at this early stage, but an awful long way to go.
If you'd be so kind to join me in the next update, we've got a big clash with Northern Ireland at Hampden Park followed by a trip to Malta. I know it doesn't sound great but it might be. You never know. We don't go to Spain until March next year, so that's one for your diary. Anyway, as ever, thanks for putting up with me and I'll be back in October for more frivolity from north of the border.