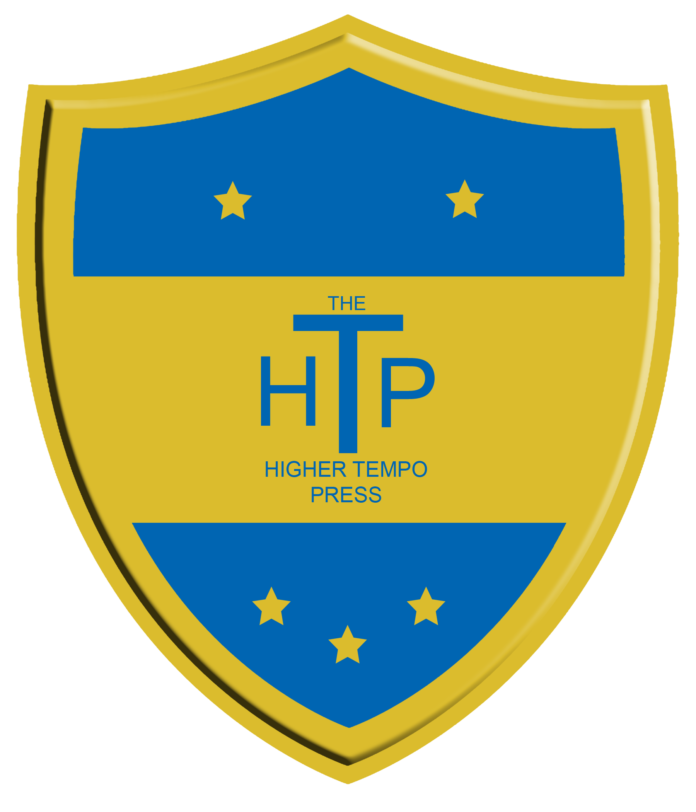 Welcome to Part III of "Going back to Uni" – rather apt what with all the exam results and all that in the air.  Not that I can even remember being at uni now, it was rather a long time ago.  For those of you wondering that the hell I am rambling about already, I am managing U Cluj in Romania.  I know, random.  The U stands for University, incidentally.  Unexpectedly, we had a superb end to the first season and my squad of under 21's and an old guy on the bench got promoted to the Liga I.
Pre-season is over and I am feeling surprisingly positive about our chances.  That positivity mainly comes from the fact we turned Rapid Bucharest over 3-0, and it was basically our top academy talents and second string players that played in the match.  So, if my second choice XI can beat a side that is in the top flight, my first choice XI should storm it, right?  We shall see.
Since yesterday's update I don't have much more to report really.  No further additions to the squad have been made and we have been preparing for the opening day against Dinamo.  Dinamo finished second last season, missing out on the title to Steaua by a single point and only lost three league matches all year.  Despite finishing second they don't appear to be in the Champions League Qualifying Rounds, so not sure what's occurred there.  3rd placed Chiajna have taken their spot.  Anyway, today's update will follow the progress of our first few matches and help you get to know the players a little more.  You know, because everyone likes to feel connected to the characters…
U Cluj vs Dinamo Bucharest
Dinamo lost the Super Cup to Steaua as well, so they will have been in a particularly shit mood having to travel to the Cluj Arena.  I was keen to see what kind of gate was going to turn up so I could do some kind of analysis on how we would fare financially in the top flight.  That's how I like to spend my post match evenings, face in a spreadsheet.  The game was to be shown on TV, but we would be heading into the game without our vice-captain, Crisan, carrying over a ban from the end of last season.  16-year-old George Pop was chosen to partner Mutu at the back, and another debut was handed to fellow Undergraduate Calin Dobre who had scored for fun in pre-season and got a brace against Rapid.  He was to be partnered by Kerestzes with Nicalue and new signing Martin on the bench.  Starlets Mitrea and Dumitrascu were also named among the substitutes.  In all honesty, I was hoping for a point.
We had the first half chance of the game after 8 minutes.  Dobre jinked past his man and saw his low shot saved.  If I had any worries about picking a child striker, I needn't have.  Dobre opened his U's account after 18 minutes, nicking the ball of their centre back and clipping it past the Dinamo keeper!  1-0 U's.  If that put a smile on face, I was positively beaming five minutes later.  Experienced new signing Ciupe overlapped down the right, swung it over and left midfielder Calcan volleyed into the roof of the net.  This Liga I stuff is alright, hey?  I wasn't getting carried away, I'd have rather gone 2-0 with 10 minutes left, not 70.  Dobre had a half chance just before time, legging it onto Calcan's through ball but chipped it at the keeper.  For a first 45 in senior football, he could have been very happy with himself.  Actually, scrap that.  He could be amazed with himself!  Ciupe crossed again and Dobre flicked it home at the near post.  3-0 up against Dinamo after 39 minutes!  We headed back to the changing rooms pinching ourselves.
FMT doesn't allow HT team talks, so we trotted back out for the second period.  With Butes the lowest performer with 6.7, there was every chance that young Mitrea would make an appearance before the game was over.  I was also very impressed with how Pop and Mutu were coping with Rotariu who, by all accounts, is decent.  Though, at this stage, I was probably jinxing proceedings!
We spent the first 15 minutes of the second half watching Dinamo knock it about for fun.  I think their gaffer had words in the break.  That didn't deter us though, as Pop knocked it long, Dobre raced in behind and crossed to Special K who volleyed home the 4th.  Holy crap, 4-0 up against Dinamo on our league debut.  Dobre might be a wanted man quite soon.  We held on, Dinamo didn't even create another chance.  We had just beaten the second biggest club in the country 4-0 on our return to the top flight.  FM16 would never be as good again, surely?
The nice thing about the analysis is that all his shots came from sensible areas – I am sure there must be a stat out there that shows if you shoot from the width of the 6 yard box and no deeper than the penalty spot you have a much higher % chance of success.
Anyway.
7,000 bums on seats.  I think we will be ok financially, especially now as we are going to qualify for the Champions League!  I'm joking, we won't.  The aim for this season is mid-table, and at a push the play offs at the end of the season.  Portugal won the Euros by the way, beating Germany on penalties.
The good thing about FMT is that the next match rocks around pretty quickly, so before I had finished my coffee we were lining up against Panduril.  These boys had drawn their opening game.  I decided to stick with the same XI, I mean, how could I drop anyone after that first result?  This meant no place in the match day squad for Crisan, one of our rocks in which promotion was built upon.
Panduril vs U Cluj
Yeah, don't go expecting us to win the title or anything.  Panduril burst our bubble within 15 minutes by going ahead.  It woke us up, Special K headed a cross against the bar.  It was a completely different first half to the Dinamo game.  We had seven shots, none on target.  Mutu was on 6.4 half time, so I hooked him.  Boboc dropped into centre back and young Dumi came on for his debut.
We needed a good start to the second half, but we had to wait 20 minutes to create anything.  The corner was knocked to the egde of the area and the kid hammered it home again!  1-1.  Butes grazed the bar from 25 yards with ten left and Temel kept us level with a top save.  The referee called time on a superb second half and I was happy with a point.  Dobre had three goals in his first two games, what a start for a first year pro.
Chiajna were next, the side that finished third and I reckoned it might be a good time to play them.  Four days after us they were hosting Zenit in their Champions League Playoff match at their 5,000 capacity stadium.  Would they rest a few against us?
U Cluj vs Chiajna
Two games in and it was time to make a decision at the back.  Crisan and Mutu were great all season last season but Pop was impressed in the first two matches, whereas Mutu was poor in the last match.  I might well love to regret it, but I decided to shift Pop to the left hand side of the two and recalled Crisan.  Other than that, I felt the same side could do the job.
Hmmmm.  The first time we gave them the ball they scored.  Dammit.  1-0 with less than ten on the clock.  We got a Brucie Bonus however, their DM sent off for a shocking tackle on Boboc.  We would be playing against ten men for 70 minutes.  They weren't shutting up shop though, and Temel made a fine stop at his near post.  Since the red we hadn't created anything.  Pop came in at HT with a 6.3 so I made a swap, Boboc dropping back again and the lad on loan from Rapid making his debut.  Special K was not being very special, so Martin was summoned.
It worked.  Costache fed Ciupe and his cross from the right was clipped home by Calcan.  1-1 ten minutes into the second half!  But we conceded a shocker moments later.  There was zero pressure on the ball and their deep lying forward slipped his partner in and he made it 2-1.  Butes forced a great save and then he hit the post!  Not going to be our day.  As soon as I typed that Calcan got clipped and it was a penalty!  He got up and calmly banged it home.  2-2, 15 left.  Could we win it?  Butes could have done, fed by Dobre but his shot was saved once again.  Dobre headed wide when he should have hit the target and a thrilling match came to an end.  In many ways, 2-2 with the team about to try and  get in the Champions League groups was a cracking result but I did feel we had the chances to win it.  Still, unbeaten after three and two of last season's top three played.
Crisan drew a 6.4 in his first match of the season, so I was still unclear on which two should be the first choice pairing at the back.  With 8 days until the next game with Astra, I had time to make a decision.
With the Astra game being on the 1st August I shall leave it there for today.  Three games into our new adventure and we are unbeaten.  I'd have taken that at the start of the month and I'll certainly take it now.