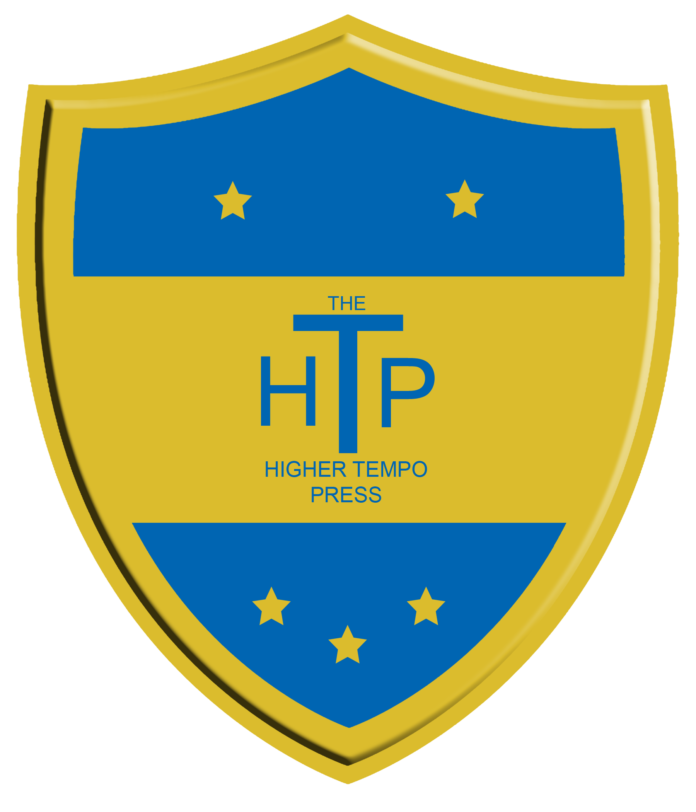 I'm actually excited about this pre-season.  Normally I hate them, especially straight after a promotion.  Due to my thrifty nature, I invariably believe my squad won't be good enough to survive at a higher level.  Sometimes I am right, most of the time we do ok though.  But this is different, I have a young squad that could stick together for a few years and win some stuff.
In yesterday's post I alluded to the fact I want U Cluj to become the Romanian Ajax.  That doesn't mean we go to Russia and get are backsides kicked and fail to live up to our history.  I'd rather it meant we became known as a consistent churner out of talent, who go on to the bigger European leagues and become household names.
That's easy to say, but how will I enforce it?
The most obvious place to start is with our Academy intake each end of season (I am on FMT so we get our intake at the end of the league season, not sure why).
This is the guy who currently heads up the Academy – or the Undergraduates as I shall call them (to continue the University theme).
Val isn't the greatest HoY in the world, but to be fair to him he has not done a bad job with his first intake.  These boys are spending pre-season with the first team squad…
Remove Popescu and Ursu from your thinking – Val found us five Undergrads that can come straight into first team thinking.
Dobre came off the bench in the first pre-season game and scored the winner, and was assisted by his fellow strike partner Mihalche.  They are both tall and quick, with 11 for finishing at the age of 16, so hopefully they will develop given time on the pitch.
Mitrea is a great find for right midfield.  Determined with some flair, if his technical's can improve over the next couple of years he could become a hell of a player.
Dumitrascu is another stunning find as he is a natural DM.  Before even kicking a ball he is rated as our third choice.  He has some great starting stats, I can't wait to see how he develops.
I see Pop as a midfield destroyer more than a centre back, but if he can improve certain areas of his game he could end up doing a fine job in either position.
We did have a few others who will sit in the Academy side for the season, I won't bore you with them as well.
The second part of my strategy to become the Romanian Ajax is based around bringing in other young players to join the Academy – nothing revolutionary there, but will take time, effort and good quality scouting.
In FMT, you only have a Chief Scout – and this is mine.
Not the best, and sadly FMT doesn't give you the opportunity to get a second opinion from your assistant manager.  It would be good if I could…
Having just looked again at his profile and being blown away by his judgement of a player, I have clearly overlooked his ability to work with young players.  Yikes.  Not a great recruit considering I am working with predominantly young players.  Well, we did ok last season with him so I will keep an eye!
One thing I can trust though is his opinion of a player in my ranks.  So when he says a player is a potential star of the future, I am going to take his word for it.
Anyway, slight digression – my Chief Scout is currently scouting every single player we have access to getting a report on aged 19 and under.  Hopefully that will also uncover a few gems that we can either try and recruit, or at least monitor until we have some cash.
The other part to the strategy is bringing in loan players from bigger clubs.  This season's loan signing is Costache, a 17 year old from Dinamo Bucharest.  Now, my crazy theory here is that if I can keep him on loan for two seasons, when his contract at Dinamo is due for renewal he might sign for us.  I have no real evidence, it is just something I want to try.
Finally, I will keep my eyes peeled on the transfer list – there might be some bargains to be had that could come to us, do a job then be moved on for profit.  Well, transfer list and players whose contract is about to expire.
I've secured these two guys on frees.
With our right back's loan expiring and him not being relisted, I needed a right back.  Ciupe smashed the stats last season, and I do feel we might need a little experience going into the top flight.  He's played well over 100 top flight games, and is actually ex U's anyway, so he is coming home.
I'm bringing this guy in on a hunch.  He got some goals for Rapid's reserve team last season and, for once, I did look at his attributes.  I like him, though the scout claims he is inconsistent.  We shall see, being around Nicalue might improve him.
I'm writing this update on June 20th, so contracts are yet to expire meaning players are yet to be released.  I am not adverse to bringing in another couple of experienced heads, if they become available and don't want silly money.  We shall see.
Pre-season is one match in, which we won 1-0.  We have three more before we entertain Dinamo Bucharest in the season's opener.  Talk about a tough start.  It could have been worse I suppose, we could have had a trip to Steaua!
As it stands, three of our players have the little "WNT" next to their names and none of them are likely first team starters so it looks like we might start the season with a very similar side to the one that ended last season so strongly.  Well, it hasn't harmed Hull has it?