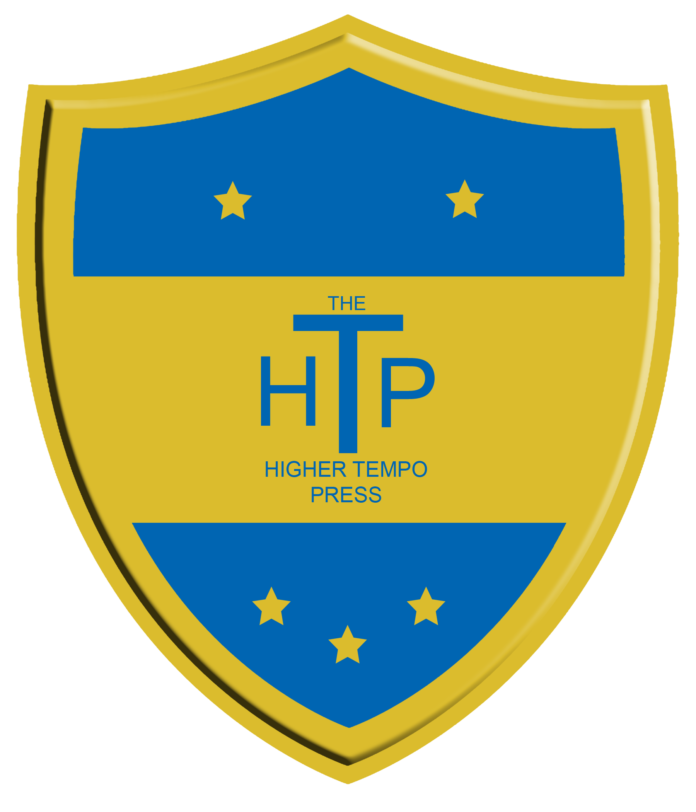 The silence is over.  Apologies for my recent absence from the totally resurgent FM blogging scene.  Jesus, there's some decent stuff being written, isn't there?  Allow me to drag that standard down immediately!
"Why the absence?" almost nobody is asking.  I've been having one of those frustrating FM plateaus  where no saves were really grabbing me.  I managed to lose a whole season at Foggia, and no real desire to go back and do it all again.  I then tried to embark on fixing the #ArgSt tactic at Boca and, having won the title at the first attempt, felt I had achieved success in that regard but playing at Boca on FMT is rubbish.  You have a fraction of the young talent that is actually at the club, so I will end up there as the second destination on my FM17 journey.  I have grown a genuine love for Boca and Argentine football.
The reason I am even doing an update is because I have stumbled across a save that has grabbed me, and I am really enjoying FM16 again.
Randomly, I have ended up in Romania in the second tier – U Cluj is the club and it has been one of my toughest challenges.
Let me show you around.
They were relegated from the top flight last season, but only predicted to finish 7th this time around.  I have to admit, one of my main reasons for choosing the U's was I liked the badge and kit – yeah, we are down to that level of club selection now.
When I rocked up, I saw the ages of the players…
I brought Nicalue in on a free over the winter, to add a little experience and to replace our best player who I had flogged to Hannover for £150k or so.  But yeah, quite a young squad I am sure you would agree.
That said, if you check the potential most of them have, I could be on to something quite special longer term.  We have the stadium, we have a talented if very inexperienced squad and we have a manager keen to find a new tactic to bring the best out of them.  Hmmmm, the last bit could be the dodgy bit.
In FM16 I have done 433 to death, tried and sometimes succeeded with a few other fancier set ups and even got a couple of strikerless efforts to bare fruit.  My managerial intuition told me not to get too clever with this group though, keeping it simple would be the way forward and as they mature through the season we might see a stronger second half.
Having read a few of the forums for some inspiration, I decided to try and recreate something I used to enjoy watching when I was growing up.  I've always been a fan of a solid 442 where the role of the central midfield pair was to win the ball and give it to the talent on the wings.  I'm playing down the ability of the likes of Paul Ince and Roy Keane in the middle of the park at United in the 90's, but they were excellent at keeping the game simple and utilising the threat of Giggs and Kanchelskis wide.  Think of Arsene's first great Arsenal side and Viera and Petit were immense in a double DM pairing.  Even Blackburn, when they won the title, did it with two conservative central midfielders in Batty and Sherwood.  Leeds with McAllister and Batty.  There are probably more examples.  Anyway, I came up with this.
I won't lie – the reason I ended up going with 2x F9's up top is that a lot of the successful 442's I came across when researching had either DF's or F9's as the pair.  Having also done DF's to death in FM16 I wanted to see whether an F9 pair would work.
I reached the TI's by trial and error.  We started on Standard/Very Fluid – my preferred starting point with the only other TI's being based around how we close the opposition down – higher line, offside trap, close down more, prevent the keeper playing it short and tighter marking.  Working through the friendly matches and tweaking things here and there I settled on closing down sometimes when defending.  The 2x DM's already form a solid base, so asking them to then close down more often was taking them away from that position.  In terms of team shape, I started normal tempo and balanced width.  Again, after playing around a bit it appeared that lower tempo, coupled with control and a narrower width was proving more effective.  Finally, in terms of penetration, overlapping runs to feed in the full backs outside the WM/A's and working the ball into the box allows us to overload from quite a defensive starting point.  Some of this made sense in my head, but as often with my tactics most of it came from pissing about with it until I found something that, by chance, worked.
So, young squad ready to go, low expectations from the board and a tactic that felt comfortable and different to anything I had done on FM16 so far, I was ready to give Romania the best I had.
The friendlies went well and set us up for the First Round of the cup, which we won as expected.
Beating FC Brasov, one of the stronger sides in the league (mainly as I had heard of them before) gave me a real confidence boost – I was genuinely unsure whether this team of kids were going to get battered beyond recognition.  It was clear already that we had a good keeper in Temel, two strong if not slow CB's in Crisan and Mutu, a proper captain in the DM Boboc and two match winners in Calcan and the young German striker Schieb.  Considering the average age of the first side I picked was 19, I was happy.
As you can see, we came crashing back down to earth.  We got hammered in the next game and crashed out of the cup which, surprisingly, nearly cost me my job!  We recovered well, before league goal machines Olimpia took us apart at the end September.
Leading up to the winter break, we really got our shit together.  Two defeats was no disgrace, and some of the football we played, especially in the 5-0 destruction of Resita, was breath taking.  Schieb was really hitting form, which led to the inevitable bid coming in from Germany.  He left for £150k.
Selling your top goalscorer isn't always a good idea, but I replaced him with former Romanian international Nicalue and loan signing Feketics.  Nicalue scored the winner on debut, before tearing a hammy and was out until the end of the season.  The two wins in the new year saw us hit third, and I was dreaming of leading the way into the playoff stages.  As it turned out, we needed a brilliant 4-1 win over then 2nd placed Pancota to ensure we even qualified for the play off games.
It got a little bit interesting from here!  The 4-1 win changed our season and, with Nicalue back to provide some experience off the bench, we went into overdrive.  Butean suddenly showed the progress I had been waiting for off the right wing and we blitzed our way through the play off matches.  The blip was against Brasov where our keeper had a terrible day, but we showed strength as a group to fire on from there.  The win against Gaz Metan, their first defeat in months, saw us move top of the table for the first time and we stayed there – automatic promotion for the U's.
I genuinely have no idea how we achieved this.  I can only put it down to the players developing as the season went on, and some of my old beliefs about how to win promotion bearing fruit.  We didn't change the team massively, we didn't bring loads of new faces in.  We chose a tactic and trusted it and we lived within our means.  Even with all that though, when we went 1-0 down in the final match of the season I still didn't believe we would get promoted.
We didn't do a lot in the transfer market, as I said.  We needed a right back, so I brought one in on loan and he was fantastic for us.  Nicalue may not have done a great deal on the pitch, but I reckon he helped a few of the younger players when it came to the crunch games.  Achim filled in at CB when needed and Feketics played some good football from time to time.
You can see Schieb there – fair play to the kid, 6 goals in 3 games for Hannover's B Team.  It'll be interesting to see how he progresses for them.  I was pleased with the money we got for him.
Moving into the top flight, we have some players I am properly excited about watching at a higher level.
The keeper has just signed a new 4 year deal.  Considering we got smashed for 4 and 5 a few times, he didn't concede that many this season!
He's the club vice captain, and a giant.  If he was a little quicker he wouldn't be playing for me.
Bobo is our captain and owns the midfield.  I think he might attract attention this summer.
Bute just got better and better.  Capped at U19 level , he should be pushing for U21 honours next season.
Calco may well move on, he asked for a transfer at the beginning of the season.  I hope he stays, on his day he was brilliant.
The coaches don't rate him as highly as I do.  He spends quite a bit of time injured, but he does has an eye for goal.
So all in all, this save has taken me by surprise.  I seem to have a squad of very young, talented players who are likely to move on at some point.  Therefore I have my vision for the club.  To become the Romanian Ajax – become a development club that sells players it has grown, then grows some more.  Longer term, I want to turn that into a regular European presence.  Don't forget, a Romanian club has won the Champions League (or European Cup as it was) in my lifetime.  Can I achieve that before November and FM17?!
Who knows, who knows.  This will be my last save before then and I am open minded as to where it goes.  We'll live within our means and use StS and see what happens.
I'm off now to strengthen the squad for next season – the main objective will be to hoover up some of the young talent released across Europe.