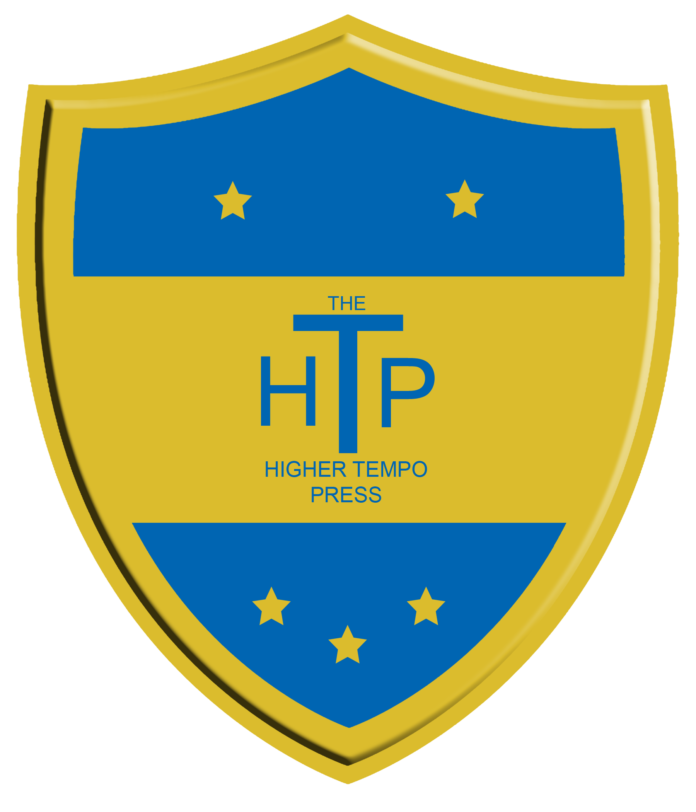 Wow, part 15.  Welcome back folks, and thanks for sticking with me through this series.  What am I going to give you today?  I've moved on apace and it is now May 2019, so it is a good time to let you know how my attempts at squad rotation have gone.
It is important to point out, I am no Rafa Benitez when it comes to the art of rotating a squad.  Actually, he is a bad example.  I am no Sir Alex when it comes to rotating a squad.  I prefer a small squad, settled eleven and then rest them appropriately as the season goes on.  You know, tell them they can have a week off training.  That kind of thing.  But, as I am trying to get out of my comfort zone as much as possible with FM16 at the moment, I committed to experimenting with rotation as I knew we would have a heavy schedule in the early part of 2019.
How did I approach it?  Well, in the obvious way really.  I felt I had 25 players that provided depth and cover for every eventuality.  In pre-season I experimented with different partnerships, different combinations and different ideas to try and develop two different teams that could be of equal ability and entirely interchangeable.  By the end of pre-season I felt I had achieved that, and one team was slightly better than the other so they were to be my ACL and big match J1 team, whereas the other side would play in the smaller J1 matches and Nabisco Cup.
It was hurting my head already to be honest, far too many moving parts to work out and concentrate on in-between games.  I mean, what if a game I had pencilled in as a "big J1" game dropped down to a "small J1" game as the opposition were much weaker than initially thought?  That could throw everything out.  What if we struggled in the Nabisco Cup, would I use the slightly stronger team to get us back on track?  What if, what if, what it?
I stuck to it though, so let me talk you through the three competitions to date.
J-League 1
Having spent the money I have spent (over £3m) I need to deliver the title this season.  I felt very confident in the players, it was more down to whether I would use the right ones at the right time.  One thing I hadn't expected was the start F Marinos made, shooting to the top of the table and remaining unbeaten in their first 13 games including turning us over.  Things have settled down a little now and this is where we sit after 13 games (4 in hand on the leaders).
To be honest, that table doesn't really tell you everything.  The results give a more accurate feeling.
We were poor against Vegalta (I got the selection wrong), Marinos (we didn't turn up) and I still have no idea how we lost 3-0 to Gamba.  The Gamba result was slap bang in the middle of three defeats in a row in all competitions, so I was a little taken aback.  Still, when we are good we are very good.  Frontale were 4th when we smashed them 6-2, Antlers are our biggest rivals and we did them 5-1 and it is always nice to beat the reigning champions, FC Tokyo, 4-1.  Oh, we also destroyed Yokohama 4-0.  All this means that if we win our games in hand we move to the top of the table.  I think I have to accept we will lose at least two more matches this season and hope we don't draw too many of the next 21.
Nabisco Cup
Of the three initial tournaments, this is the least important to me as I have won it before with Yoko.  Still, I need some silverware with Urawa so I wanted to progress even if I was using the "B" team in it.
Apart from the Albirex loss, we were superb in the group stage finishing top of the group and earning a Quarter Final against Sanfrecce.  The quarter final won't have many other big games around it (I don't believe, anyway) so I will probably roll out the "A" team for that one.
Asian Champions League
This is the one where it is personal.  I was gutted when I missed out on getting out of the group stage with Yokohama in my third season with them.  We conceded in the 87th minute or something to miss out by a point.  Having beaten Eastern AA in the qualifying round we got drawn in the group of death.
Guangzhou Evergrande
Sydney FC
Seongnam
Urawa Red Diamonds
I didn't fancy our chances much, Guang still have Jackson Martinez in their ranks and both Sydney and Seongnam are rated much more highly than us.
If you had offered me those results after three matches I would have snapped your hand off.  We were brilliant in all three and genuinely deserved a 100% record.  If we could find two wins in the next three games we would definitely go through.
So?
A win against the biggest club in China would do it.  We couldn't, could we?
Yeah, I'll take a 5-1 win.  We lost the final game against Seongnam, but it did not matter – through to the Second Round to play….. FC Tokyo.
No need to panic.  I recalled that when I was at Boca on FM15, we always used to lose the away leg.  Always.  And we won the Libertadores and the other one quite a few times.  So, no need to panic.  We will turn this round easy, I thought.
Onwards!  We were incredible, and to be 3-0 up in twenty minutes makes it all a little easier.  The draw for the next round has not taken place yet.
Performances
You will have seen from the above that when we click, we score goals for fun.  Here is a quick look at all the players with an above 7.00 average so far.
Are full backs super charged on FM16?  You decide.  Needless to say I am pleased with how we are actually performing despite a few dud results.  Ito, the kid from last year's Academy intake is incredible.  If I stick around, he might be my first £1m sale to Europe, he is that good.  The other academy lad, Jae-Hwan, also deserves a mention with three goals from midfield in just ten starts.  He will be very good too.
With all the new faces, I am very pleased at how we have clicked into gear so quickly most of the time.
The second part of the season promises to be very exciting.  The club feels like it is built on better blocks this season, and if we come away with nothing to show for it I will be heartbroken.
Any questions or feedback, feel free to fire them in a comment below or talk to me on Twitter @www.thehighertempopress.comcomeontheoviedo