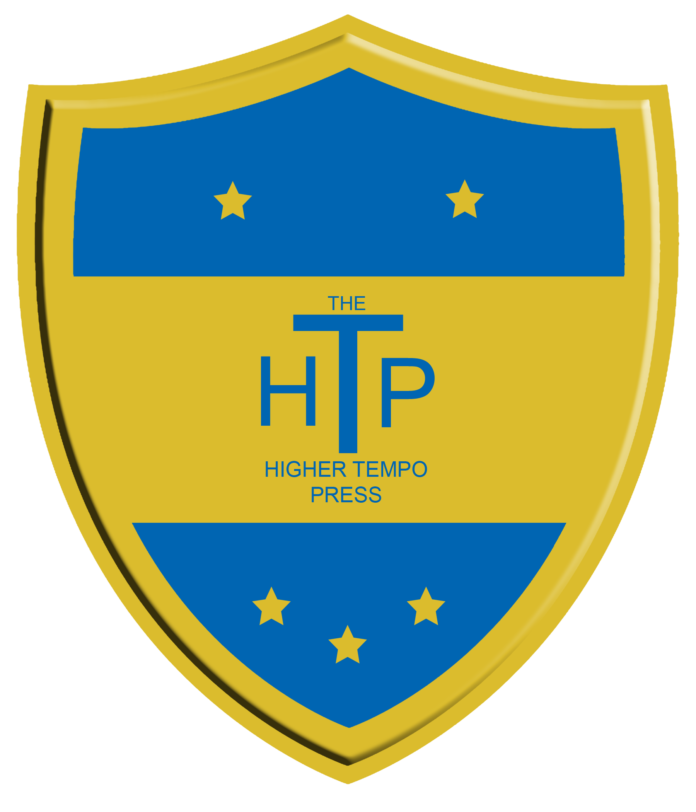 As Alex Ferguson might have said once, "football in Japan, eh?  Bloody hell."
It has gone absolutely crazy out here in the Far East and I am giving you an earlier than anticipated update.  Remember how I said a couple of posts ago that there would not be wide-sweeping changes in the playing staff?  Hmmm.
We ended up being the "most active" club in the transfer window, bringing in 19 players.  "WHY?" you may wish to shout at me.
The transfer market in Japan went totally bonkers.  I have never seen such madness.
Most of those transfers there in the top flight were for kids aged U18.  Absolute bunfight.  I had most of them shortlisted as targets for us, but not at the prices that were being asked.  The kid we sold on that list, Ikeda, has started one pre-season friendly for us.  The initial bid was £20k and, having seen what money other kids were going for, I jokingly demanded £250k plus add ons.  They didn't even quibble.  Money for old rope.
The second tier was equally crazy.
So the transfer market went mad overnight.  I was glad I had done some seemingly good business much earlier in the close season, because since the pre-season training started it has been non-stop negotiation.
These are the players out since we last spoke.
One of the key rules I tend to follow when building a club is when a bid comes in that is above the player's current value, it has to be given serious consideration – especially when you believe you have someone younger who can fill their boots.
Nakamoto was fundamental to our success last season, but he was worth £25k.  They bid £30k so I asked for £100k up front.  We ended up getting £165k including various add ons.  I could not turn that down, not in a million years.  Then the aforementioned Ikeda deal happened.  Seki was different, I wasn't convinced he was going to be good enough in the top tier and he was worth £18k.  JEF, who knows where they have got all this money from, came in and I talked them into parting with £91k for a very average defender.  Suzuki has dropped down to the third tier along with Washio as neither of them were going to be up to it.  That meant, all in, seven regular players from last season were now elsewhere, and if you also count Leite (goalkeeper banished to the reserves due to foreign player limits) that's eight new faces that would be playing.
Bearing in mind I thought my transfer activity was over when we last spoke, I have pulled in an extra £600k in sales.  The bit that pleases me most?  The emergency replacements I went searching for have cost me £7.75k!
With all the obvious talent being snapped up, or being very over-priced I needed to think creatively.  Some down time and thinking outside the box came up with the following strategy.
Look for players that might have dual-nationality (for example a Brazilian with a Japanese passport)
Look for Japanese players not currently based in Japan
Bingo.
MAZINHO
Mazza is 18 and has the dual nationality.  The scouts raved about him so I gambled and snapped him up immediately.  I had a feeling he might be a good signing as he demanded key player status.  Given time, I think he will develop to be one of my better signings.
PACHOLA
Pach is currently doing well in the U18 and reserve teams.  He may well break into the first team squad sooner than expected as we are struggling to score goals so far.  Again, dual nationality.
EDI
Again, given a little time I think Edi could go on to be awesome.  Young, talented and dual nationality.
SHINTARO
Shin was kicking around in Colorado Springs, having decided to retire at the end of the season.  I felt I needed a little more quality experience in the side and he has come in.  Initially I was going to play him at centre back, but I have abandoned that idea after he was terrible.  However, shifting him into DM ahead of the captain Numata paid dividends in the second half of our most recent match, our first league win of the season.
OTA
I paid £7k to get Ota out of his contract in Europe early.  I am not quite sure what to do with him yet, but I think he will give me options off the bench.  As it stands I will be persisting with the 433, but if I do mix it up he gives me an AM option as well as being able to a job up top.
TAKA
Taka was playing for St Louis in the USA.  He's another one retiring at the end of the season, but in the meantime is a good swap for the lad I sold whilst Edi develops.  Retiring young though, as he is only 32 and has played well in his first two outings.
HONMA
Even if he only tutors the young strikers, he is worth having around.  A good option off the bench, but if we don't start scoring freely then he may well end up playing a key role.
It's fair to say we have been busy and I have ended up breaking several of my key rules when building a club.
Consistency in recruitment – avoid scattergun signings
Consistency in selection – choose a team and trust them
In my defence, I have had to be more aggressive in recruitment due to having to replace players that I chose to sell when offered silly money.  Equally, that has meant team selection has been inconsistent as there are so many new faces, several of which were not with me for the pre-season friendlies.
So how have we done so far?  Remember, results when building a club tend to only be a short term view of where we are at.
Ardija – battered them, cannot believe we only drew 1-1.  They had one decent chance and took it.  We had loads and didn't.
Vegalta – hit the woodwork four times, had two goals disallowed for offside (one of which was very touch and go)
Reysol – we were all over them until Mazinho got a red card and I didn't set us up the right way with ten men, their opening goal coming from the gap I left and the second in injury time after I had gone all out to equalise.
Sanga – currently top of the table, again we battered them without scoring.  We had something like 59% of the ball, their goal came from our corner where their lad ran from his own half to slip it home.
Friendlies – I was grateful for the gap in fixtures, instant resulted some confidence boosting matches to help the new boys acclimatise
Jubilo – we played very well indeed, but still only got the one goal.  Choo got his first of the season, finally.
So if results are only a short term view, what have actual performances been like?
You can see we are creating chances – 14 shots per game, 5 on target per game so far – yet they have only led to 2 goals in 5 games.
We have the best average possession in the league already, at 55%, and we are completing 80% of our passes – there is nothing majorly wrong in what we are doing.
I still believe a top six place is a realistic target, and it kind of needs to be as we are spending the fifth highest amount on wages in the league.  Can this be right?  Normally my sides are right at the bottom.
Time to check our "real wage budget" to see if I am sending us bankrupt!
As you can see from the table below, our season tickets and predicted gate receipts are higher than our wage spend, so we are living very much within our means.  This is pleasing.  Add in sponsorship, corporate hospitality and transfer income I think we will have a solid year financially.
So five games into the new season and it is time for me to settle on a starting XI and put my faith in them.  Injuries and suspensions aside, it will be these boys.
For it to work, I need the front three to start linking well – they have been supplied the bullets so far, they need to start firing them.  Alyson looks fine in goal and both full backs have made a solid start to the season – Yang would have plenty of assists again already if we could finish his crosses off.  The central defence partnership needs time to mature – Yaj is 16 and Mazza is 18 but I am going to keep the faith.  It's harsh on Numata to lose his place to Harada but the old man is a better player, frankly.  We shall see how we progress!
In summary then, to avoid the posts becoming garbled and random.
Today we have covered…
What I do when I see the transfer market go mad (put bigger prices on the heads of players and take the money and run!)
Think creatively when it comes to recruitment
Be prepared to sacrifice some of your usual rules/beliefs if needs must – sometimes short term needs and goals change but try not to veer too far from the longer term needs and goals
Sanity checking your financial situation
Any questions, shout at me.