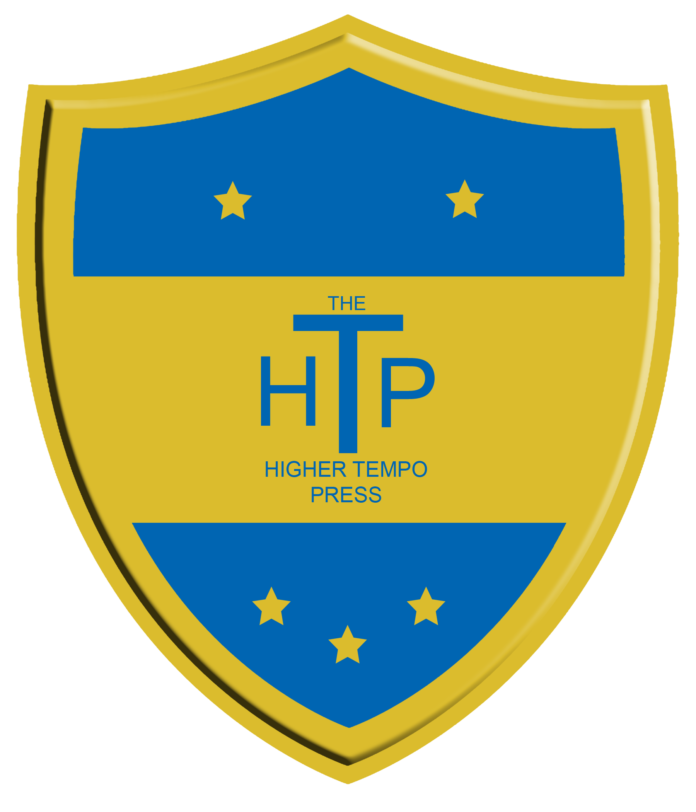 There are not many things I rate myself highly at on FM, apart from this one little part of the game.  This is a part not many people ever even encounter, such is the understandable desire to start at the very top with the super clubs.  However, those of us of a certain age remember some of the older management games where you had no choice but to start at the very bottom and work your way  up.  Premier Manager, I thank you for this grounding.
A bit like Dave Bassett, Neil Warnock and Sean Dyche, if you want a team promoted I am the man to call.  I love nothing better than starting at the bottom and taking teams up the levels.  Since I returned to FM last year, having been clean for a decade or so, this is my approximate record:
Clapton FC
Immediate back to back promotions from Essex Senior League to National League
CD Torrevieja (Spain)
Immediate back to back promotions from Tercera to La Liga
FC Sete (France)
Immediate back to back consecutive promotions in the three seasons I played
Carl Zeiss Jena (Germany)
Starting in the 4th tier, I took them to the Bundesliga in straight promotions (though admittedly we went straight back down again)
Guildford City
Combined Counties to Ryman Premier in straight seasons
Wolverhampton Wanderers
Won the Championship at the first attempt (also went on to win the Premier League, Champions League and World Club Championship, but this is not about that!)
FK Obilic (Serbia)
7th tier to 2nd tier in ten seasons (promotion on average every two seasons)
Zacatepec (Mexico)
Promotion to Liga MX at the first attempt (predicted to finish 10th in the Acensco MX)
Berliner FC Dynamo (Germany)
One season in, one promotion to 3.Liga secured
I'd also like to point out, in the interest of transparency, that some of the databases that were used were custom as FM does not always have leagues that low down, but at no time has the database been edited in any other way than to unlock the lower divisions.
Anyway, none of this is written to go Billy Big Time on anything – if anything I am just relieved to have something I can write about with a little bit of background knowledge and success.
So, what is the formula that  seems to guarantee promotion?
Club Identity
I accept, this might sound a bit wanky, but it is something I do believe in when I take over a new club.  I do read up on their history, their fans and try to understand a little more about the club and what they stand for.  I genuinely try and picture how I would manage them in real life and try to bring that to the game.  For example, Clapton have quite a hipster fanbase that is unique at that levl of football – therefore I decided to give them a style of football that was unique at Step Nine, strikerless courtesy of @www.thehighertempopress.commerryguido.  Currently at BFC Dynamo, I get the feeling that the club is done with being on the downward trend and accepting mediocrity.  Therefore I am trying to create a really aggressive, front foot, in your face kind of team by playing an overload, long ball, pressing, route one kind of game.
Sticking with the existing back room team
I always start my saves with my real coaching background – National License, semi professional player.  I don't believe that stands me in good stead with a lot of the clubs, especially those with a famous history.  As a result, I prefer to keep as much of the existing backroom team around me as possible, the theory being they already have a relationship with the players and an affinity with the club and fans – in my head this works out as if the fans see that these guys want to work for me then they will give me a chance, as will the players.  The only roles I do tend to tinker with is getting rid of the DoF and bringing in better scouts if needed or possible.  I rarely bother with the HoY, as I tend to start focussing on developing our own players further down the line.
Conducting very little early transfer business
Admittedly, with the clubs I am starting with I usually have no money to spend so it would only be freebies anyway, but I rarely bring in new players unless there is an overwhelming need to due to positional lacks.  For similar reasons to above really, there will be existing relationships within the squad so why not give them a chance to fail before making wholesale changes?
Picking a tactic and sticking with it
I am no tactical genius, I leave that to the likes of @www.thehighertempopress.commerryguido, @www.thehighertempopress.comjlaspey, @www.thehighertempopress.comcleon81 etc.  But, I do have an eye for what works and what doesn't work.  I think I can set up a winning 433, a 4231, a 4141 and a strikerless hash now without too much trouble – and to be fair they are the bases of most successful tactics.  What dictates which route I go down?  Typically the players, or some particular urge I have.  At Dynamo I am currently playing a weird 352/442/343/433 hybrid type of thing that seems to be working, but the bases of it started as a 433 and then evolved from there.  I will analyse the players, choose the tactic and then pretty much stick to it through the season, making little tweaks as we go on, but certainly not tinkering for the sake of it.  Rarely does a mid-season overhaul of your tactics result in success, that is what pre-season friendlies are for.  I always line up at least 8 pre-season games to try a few different things, but as soon as I think I am on to something I stick to it and let it mature. The time to judge whether a tactic has worked or not is when you compare where you finished in the league to where you were predicted to finish in the league (and to do this I personally use wage spend as opposed to any media predictions).
Picking players and sticking to them
For me constantly chopping and changing a team is as bad as changing the tactics every five minutes.  In most of my promotion seasons I have used the least amount of players in the division.  If I go into the first league game and do not know what my strongest team is, I have not used pre-season well enough.  Don't get me wrong, there are always going to be times when you make a switch and it changes the season but if I am having to make five or six changes per match something is fundamentally wrong.  Give the team a chance to gel, to bond.  Typically, the team that is most together (especially at a lower level) is the team that is right up there at the end.
Discipline
One consistant theme in my style of FM management is discipline.  I am happy to issue a bollocking at any given moment.  Come in 1-0 up at half time?  Bollock them.  2-0 up?  Bollock them assertively.  3-0 up?  Say nothing.  Currently at Dynamo I do not speak to them before a game, and will only ever offer praise if we have won.  It seems to be working.  Get sent off?  You get a warning.  Come off the pitch with less than 6.5?  We have a little chat about it.  Bad monthly training report?  You are in the office.  Want to leave for a bigger club?  Sure, as long as they make the right offer.  I don't have bad apples at my clubs, cause problems you are out.
Training
I tend to keep training very simple.  Fitness/low throughout the season, with every player working on individual role related training.  Match training depends on the tactic I am using.
Replacing the weakest links
At a lower level, loyalty is a finely balanced tool.  On one hand it is good to keep the majority of the squad together for as long as possible as that breeds a winning culture.  On the other hand, it is unlikely you are going to win promotion to the top flight with players that were with you in the 5th tier.  So you need to constantly be replacing the weakest links, but usually no more than three at a time.  At Jena I was proud that in our first ever top flight game we had four players that had played in the fourth tier.  At Clapton, six from the Essex Senior League were playing in the Conference.  At Wolves, I think three that played in my first ever match lifted the Champions League trophy.  It is good to keep some players at the club for as long as possible.
Scouting
To replace the above, you need to make good signings.  As most people probably know by now, I prefer my StS methods – they work for me, they might for you.
Improve the coaches
The quickest way to improve young players and make them good first team players?  Make sure they are being coached by good coaches and give them experience in the first team.  I always try to get my coaches as qualified as possible as quickly as possible, including myself.  A Pro license coach working with a third tier player is going to make that third tier player better than a National B coach would be able to.
Don't accept mediocrity
I am not a manager that can accept three promotions in fifteen seasons as being good progress.  These divisions are not that difficult to move through if you apply the above principles.  If you are still in League Two after ten years, something has gone wrong somewhere!
In the next post, I will talk a little more about what I do as we move up the leagues to make sure we don't go back down again…
@www.thehighertempopress.comcomeontheoviedo