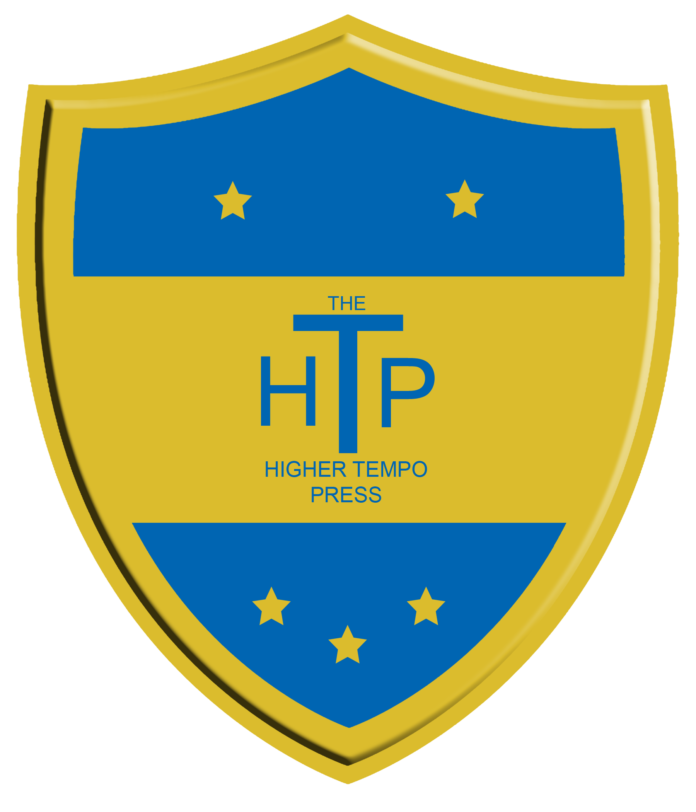 Following the interest in my "How to Win Promotion" piece, I've been encouraged to take things a little further and look into how I build a club.
What does "building a club" even mean?
To me it breaks down into three areas.
Where you are now
What is the state of the club? Which league does it play in?  What is the squad?  What is the backroom team like?  How is the club doing financially?  I could go all corporate at this point and talk about a full SWOT analysis, but I won't.  Basically, you want to know exactly what you are working with.
Where you want to get to
Sounds obvious, but I imagine a hell of a lot of saves start off with no real end game in sight. This often leads to a save being abandoned, or losing its way.  Christ, it can even happen when you do have a vision of what you want to achieve!  I always like to have some kind of end point in mind – be it getting promoted to the top flight, earning a better job somewhere else, world domination, whatever.
The bit in the middle
The first two are kind of the easy bit – where you are now is factual, where you want to go is the dream and the bit in the middle or "how you are going to get there" is the hard work! Some of the key areas are staff recruitment, player recruitment & policy, tactical approach and financial planning.  They are all great buzzwords, but they need to form a coherent plan.  Again, in the corporate world I would knock up some kind of 30/60/90 structure if I was taking over a new sales department.  Actually, that is not a bad idea for this – or at least something similar.
So over the next few posts I am going to give a step by step breakdown of how I build a club.  The one thing that is missing already is just that, the club.
For this series of posts I have decided to get out of my comfort zone and go to a continent and league that I have never managed in before, but also never seen anyone else take on.  This could be due to the fact that you need a custom download to be able to play in Japan, but Claassen put one together and having double checked it and verified it in the editor I am heading off to the Far East!
Japan is the perfect choice for this due to the fact that none of the clubs have managers or players, so there is a complete blank canvass no matter where I end up.  I've committed to starting in J-League 2, never at the top level but not in J-League 3 as I cannot find a logo pack for it and teams without the right club crests quite frankly piss me off.
The club and where we are at now
I've decided to base myself at Yokohama FC.  No reason at all, other than I like their badge!  Ok, a couple of other reasons – they are expected to finish 15th of 22, so unless I completely screw up I can only surpass their expectations and that will buy me time to start moulding the club in my vision without the pressure of instant results.  I did look at Verdy, the 2nd most successful club in Japanese history who are also in J2.  I had a feeling that might be a bad move as I know nothing about how football is played in Japan, yet.
Where are we at?  Let me walk you through a few things.
One of the things that attracted me was the facilities – a 15,000 stadium.  I had the choice of clubs with 40,000+, but I genuinely felt they would be too big and rarely full.  This would not lead to the atmosphere I am looking for!  So yeah, Yoko felt good.  They have good training facilities also, not the best in the league but not the worst.
As I mentioned previously, we have no players and no staff – I'll come on to that in a bit.
As you can see, I have a little bit to play with.  £36k wage budget seems like quite a lot, so in my planning I will sanity check that we are not going to bankrupt ourselves if we spend all of it.
There are 22 teams in the division, but I couldn't fit them all on the screen grab.  As you can see, we are not expected to trouble the top teams.  There are some big sides in this league, could be interesting.  That bit of information does not help me plan at all, however.  For me to start forming ideas I need to see how the league is set up.

That's the real info.  Ok, what do I need to know?
Straight away, good to know my named squad for the season can only have 5 foreign players.  Before I'd even got started I was dreaming of signing loads of Brazilians, so I won't make that mistake now.  I love the fourth way they sort teams, in the event of goal difference, goals scored and head to head being the same – discipline.  How Japanese.  Good to realise two teams go up and third make the play offs, have made that mistake before too!  Finally, we have a transfer window – today is January 10 so I have three months to get a squad I am happy with (first league game is 1st March incidentally).
So that is where we are at.  Where do we want to be?  Well my end goal is two fold.  I would like to have got Yoko into the Asian Champions League by the time a bigger Japanese club or a top European side comes knocking on my door – either will be a win for me I think.  That is not going to happen overnight, so now I need to consider my plan.
The rest of this post will look at the 30/60/90 approach that I mentioned before, but will start with day one then week one, before moving to the end of month one.
Day One
Identify backroom staff and offer contracts to join me

This is easily the most important thing I need to do. I need a strong assistant to support me and I am allowed four scouts – considering I have no players I will look to recruit four as soon as I can.  I will also look to employ a Head Physio from my initial recruitment.  I have budget for reserves and U18 managers/coaches, but they can wait as can HoYD – non essential at this early stage.

A financial outlook for the season, based on worst case scenarios – this will plug into how much of the wage budget I am willing to spend
Lay out my recruitment plan

This plan will only be able to be auctioned once I have the scouts but this is what I plan to do:

My vision for the club is a core of talented players aged 23-27, naturally with some players both younger and older than that bracket. As you can see below, there are nearly 300 players that fall into that category even before I add the knowledge of my future recruits.  As soon as I have scouts, I will filter on players aged 23, then 24, then 25 etc and scout every single one of them.  Those that come back with a decent rating will then be offered a trial.  I will not be sending my scouts out on usual assignments in these early days, we will be going manual.  Hopefully, we will be able to cover about 25 players per day.
Naturally, we are going to miss out on players as we will not be moving as fast as other clubs. Still, I am confident we will put together a squad.  I am not looking for a particular profile of player at this stage, just someone that my scouts recommend.
Once the players come in on trial we will start sifting them out – during this process I would imagine I will start to get a feel for what I want and what I don't want, and from this will follow a tactical strategy. It is impossible to sit here right now and say, "this is how we will play" as I have no idea what players I can bring in, so I am remaining totally open minded.
7 days
By the end of week one I will have hopefully achieved…
Full compliment of backroom staff
Approx 200-250 players scouted, and hopefully some will be with the club on trial
Pre-season fixtures arranged, starting at the beginning of week three (to give me enough time to bring in players to play in them!)
30 days
Jumping ahead, by the end of the first month I hope to have achieved the following, considering after 30 days in the job I will have two weeks until the season kicks off.
Key positions in the team recruited
With the players recruited, a clear idea of playing strategy
Steps in place to recruit the remaining players
60 days
Two months in the job will equal three league matches!  By this time I will hopefully have…
A squad of 19/20 players
A refined financial plan
Scouts now scouting key areas where I believe we can find talent
A clear idea of what a Yoko player should look like
The basis of a playing style, though I would expect it to be very much a work in progress
So that's the start of it all guys – a lot of it is common sense and at this stage very much all a plan.  The next post will tell you how Day One has gone, so will look back on what I was looking for in the staff, what I found and what the financials look like.