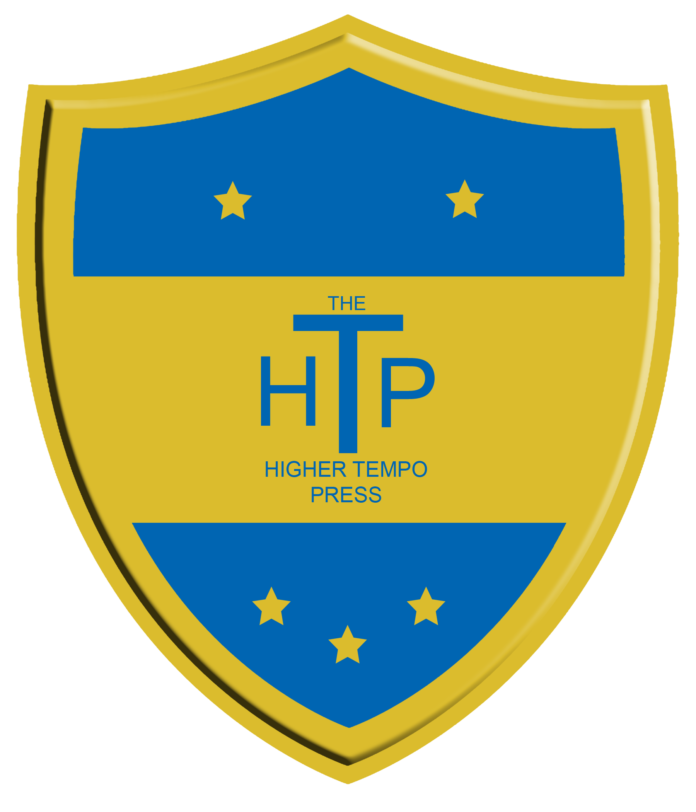 What do they say about the best laid plans?  I can never remember.  Yet fear not, this is not the beginning of a long winded post about how everything is falling apart, more an honest appraisal of how not everything goes to plan!
One of the most important facets I consider when building a club is my backroom team.  Physiotherapists and scouts can often be forgotten as being incredibly important, seen as the poorer relations to assistant managers and coaches.  Well, I must have recruited some bloody good ones as all bar one of them has been poached!
That's right.  Having spent and invested in four scouts that were doing a great job of reporting on anything Japanese or Brazilian, three of them have buggered off to J League clubs – which hurts as we will no doubt be in the top flight next season.  In fairness, I can understand it.  They were offered good deals and promotions to chief scouts by three of the top sides in Japan.  Again, it showed I recruited well in the first place.  The same went with my physio, off to the side currently topping the J League.
This left me in a predicament.  What to do?  I checked out the available physios and fortunately I was able to recruit a satisfactory replacement.
He's a safe pair of hands to fair.  The scouts though, that left me with a real problem.
These are the top ranked scouts who are currently unemployed.  Even the top two are not giving me that x-factor I like to find.  So I had a choice to make – recruit sub standard just to fill the gaps left, or continue on with just one scout and see who becomes available at the end of the season?
I chose to continue on with my one remaining scout, who I offered a deal to to become our new Chief Scout.  Whether this will come back to bite me on the ass or not I do not know.
The transfer window has just closed, so this seemed like a sensible time to update you all.  I decided against doing any business in the window, for three reasons:
No decent Japanese goalkeepers available (we still only have one keeper in the squad, Brazilian)
No decent Japanese right backs available (we still only have one in the squad, but Suzuki deputised pretty well there when needed for a couple of games)
No other players available that made me go wow
Basically, I had no need to sign anyone unless they were almost certain to add something extra, or provide me with the missing cover that I have in two areas.
Why do we not need to sign anyone?
That's the top ten.  As you can see, we are sitting very pretty indeed.
Tactically, we are still set up in exactly the same way as per the previous post – the only change I have made as been to swap Ichi and Gravesy around from DF/D and DF/S.  Ichi was in a very quiet run of form so I had a hunch that maybe putting Graves into the central position would help them both.  It did.
Choi is joint top of the scorer charts, he seems to score in gluts and then go quiet for a while.  Still, he is class and as opposed to Pinheiro who is on loan to Verdy, is our player so will be with us next season.
I don't like how they rank the keepers.  Leite has played every game for me and has the best goals per 90 conceded average, therefore should be top of the pile for me.
Still, credit to the guy top of this table – that's an impressive shut out rate considering he has played far fewer matches.
Our two full backs and two central midfielders doing very well here.  This tells a big story about how the side plays, switching the ball across the midfield patiently before getting it to the advancing full back.
Interestingly, the lad who tops the pile on this is also a right back.  They seem crazy good in FM16 in general.
Anyway, why am I showing you all this?  Simply, we are going to get promoted.  Therefore I need to start formulating my plan for next season now.  I need to start thinking about where are strong and where we are weak.  Are we tactically sound to step up a division?  Because we are doing so well, what players might start to get on the radar of bigger clubs and will I look to cash in or retain?  If I look to cash in, what is my contingency plan?
The first thing I have decided to do is review contracts early.  It was a very interesting process, I learned a lot about where the players are at in terms of their commitment to the club.  I broke it down into the following categories.
Regular starter & contract expires at end of season = offer new deal
Big earner & contract expires at end of next season = approach with new deal to test water
Solid sub & contract expires at end of season = offer new deal
Unused subs & contract expires at end of season = no deal
Regular starter and contract expires at end of next season, but non "big earner" = offer new deal
As a result of doing this, I got the following results:
All regular starters with contracts expiring at the end of the season accepted new one year deals on less money than they were on this season
Out of the four big earners, I felt it was worth giving the right back Yang a new deal – he wanted a £400 a week payrise, money I reckon I saved with all the other negotiations. I opted not to give the keeper anything more, he is 38 and I believe replaceable at the end of his deal.  Gravesy and Choi both declined to discuss a new contract, saying they did not believe the squad was strong enough and Choi went as far as saying he disliked me!
Two of the solid subs accepted new deals on less money.
I had two regular starters with contracts expiring at the end of next season, but not in the "big earner" category – both declined the approach.
The reasons I wanted to tie people down early was several fold.  I don't want to have to sign twelve players in the close season, as I do not believe that will give the club the stability I am looking to build.  I don't believe the gap between the top division and us is actually that big, so a couple of good signings should be enough if I keep the core of the squad together.  Therefore, I am pleased that I can pretty much guarantee that we will start the new season with virtually the same starting XI if I decide that is good enough.  The next reason was I wanted to see if I could get the players renewed before we secured the official promotion, as I reckon that will have saved us a few quid.  I have noticed through many promotions that even the most average of players expect large rises after securing promotion.  It was worthwhile learning that Gravesy, Choi and the left back Son are all unhappy at the club which tells me I need to start thinking about a couple of strikers and a left back longer term.  I am expecting to let the two reserve central defenders go as well as the two reserve strikers and ideally replace them with one higher quality of each and probably one back up of each.  Having done all this I reckon my shopping lists fall into two categories:
Must recruits
Contingency plan
Must recruits
Goalkeeper
Right back
At least one centre back of a higher quality
At least one striker
Contingency plan
It is probably worth checking to see if anyone is immediately on our radar.  Strikers are fun, so let's use that as the example.
First of all, I am assuming that Choi and Gravesy will actually be with us next season – once we are up I reckon their negativity will shift.  As a result, because they occupy two foreign spots in the squad, I am checking out the Japanese front men.
These are the top scorers in Japanese football currently, filtered to the ones that might be interested in joining us:
The lad at the top, Onishi, plays in our division.  17 goals is a pretty decent return, and his contract is up at the end of the season.  Using my "StS" head I can see that he has the average rating above 7, has a decent number of shots on target per game, but his accuracy is only 40%.  One day I will come up with a scoring card for grading players, but he looks promising.  As a result, I am getting the scout to monitor him for the next three months.
Jono, mainly as he is 19, interests me too.  16 goals in 30 games, albeit at a different level.  63% shots on target is quality.  As he is playing abroad, I am unable to scout him.  I'm putting him on the shortlist anyway.
One thing I learned from the initial recruitment is that I do not get time to think things over, due to the small pool of available talent and high demand on it.  I have resolved that I will have to gamble a bit, and I will therefore make some mistakes which will be interesting.
Therefore the recruitment plan from here is simple.  I know what I need to sign and I've worked out a "real wage budget" of £25k per week for next season.  That gives me £7k over and above what I am currently spending, which equates to two "big earners" on about £3.5k each.  Any wage gap that I create from players I release will be a bonus.  So, in simple terms, if I see something that I like that I can do a deal on from here on in, I will do it.  I need to act fast.  Watch this space!