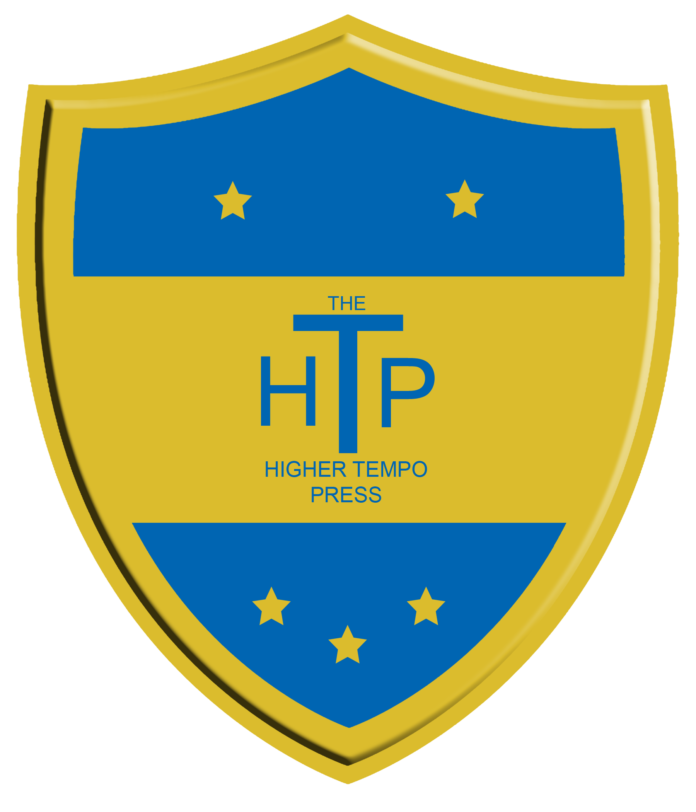 It has often worried me how similar to Arsene Wenger I am in several ways.  Like Wenger, I could always read a game better than I could actually play it – the brain as sharp as an experienced pro, the body not really ever able to do what the mind saw.  Like Wenger, I saw the beauty in Glenn Hoddle when many an English manager saw him as a luxury player.  I like my teams to play in a certain way, and the day you catch me changing my tactic to counter what the opposition are doing is the day I give up football.  Finally, I like my football clubs to be run properly on the financial side of things.  In fact I would go as far as saying that is what gives me the most pleasure on FM.
Sad isn't it.  I'll never wade into a big club and enjoy the treats of managing Messi, Ronaldo, Kane or De Gea.  Never.  I like to start lower down, get my badges and work my way up from the lower levels.  For me the perfect club is the club with a history that has fallen down the leagues, no matter which country it is in.  I see no fun in going to a big club, armed with a £40m transfer kitty and £10m a week to spend on wages and going and buying the same big guns time and time again.  No, I like it hard and tough.
That is one of the reasons I started this save in the Mexican Second Division, with Zacatepec.  I won't bore you with their history, but they were the first great club side to come out of Mexico but fell by the wayside time and time again since the 1950's.  That aside, their money men really do not have a clue.
So on to the theme of this post, balancing the books.  Have you ever wondered how you are under your wage budget but still losing money?  Even if you haven't, read on and you might get an different way of looking at the financials within your club.
As I have said, I like to run a tight financial ship.  For me, that looks like this.
"The income from gate receipts must be able to pay the player's wages in full."
Simple, right?  Maybe not so much if you are in the Premier League and trying to qualify for the Champions League and you know you are pretty much guaranteed a gazillion pounds in TV and prize money.  But outside of that non-bursting bubble the rest of us need to pay some attention to that above theory otherwise we might end up going bust.
But what about sponsorship?  Player sales?  Cheeky little backhanders from the directors?  I do not take any of those things into account as they cannot always be guaranteed.  No, I want to always make sure that my gate receipts cover the players wages when managing a club at the lower level.
So let's look at Zacatepec when I turned up.
The wage budget was £85k per week, and we were pretty much maxed out on it.
£85k per week isn't a huge budget at all, in fact it was one of the smaller ones in the Mexican Second Division.  A month equalled £368,333.  Annually we were liable for £4.42m – again, this does not sound too bad to many people.
Riddle me this then Batman.  In our first season, we sold £180k of season tickets.  We had 25 guaranteed home matches (not including play off matches, which could not be accounted for early in the season) and we were expected to average approximately 5000 fans per home game.  Less the 1200 season ticket holders, that was 3800 paying customers on the gate.  We charge £5 per ticket.  3800 tickets at £5 a piece is a mere £19,000 a home game.  Multiply that by the 25 guaranteed home games is £475,000!
For those of you that have lost me already…
Gate Income = £475,000 in ticket sales + £180,000 in season tickets sales = £655,000
Wage outgoing = £4,420,000
It is little wonder that we were projected to be several million in the red by the end of the season.  The crazy thing was, the board expected us to finish 10th out of 18.  Even by creating a financial situation that equalled bankruptcy, they did not believe it was enough to get near promotion.
What could I do at this early stage?  Well, very little as it goes.  If anything, in that first season I had to increase the wages being paid slightly to plug a couple of the gaps in the squad.  But I had a plan in place.
Season One – Opening Tournament: 
Qualify for the play offs and get some bumper home fixtures that might see a full house.
Identify the deadwood in the squad
Season One – Closing Tournament:
Again, aim for the play offs for the bumper home fixtures
Having identified the deadwood, start scouting for the replacements
There was a plan already in place for Season Two, but we completely screwed that plan by winning promotion!
Yes, we finished top in the Opening Tournament and then won the final – it was a great achievement, but financially it meant that we three extra home matches that were full houses.  It was basically pouring water into a bucket with a huge hole in it, but it helped.  In the Closing Tournament, we finished 5th but went on to win the play offs meaning we were Champions.  Obviously, this was great but it completely screwed all the scouting we had been doing as I had not been trying to identify players that could do a job in Liga MX!
Still, I had identified which players I was going to release at the end of Season One.  One of the plus points at Zaca was that quite a few players were out of contract at the end of the first season meaning I could be ruthless and release some.
I also needed to work out what the "real" wage budget needed to be to break even.
Early projections suggested were would do £300k in season ticket sales.
Being conservative, I believed that promotion would bring in an average gate of 15,000 – 10,000 of which would be non-season ticket holders.  Therefore, match day revenue would be £50,000 and we had 25 match days.
Therefore, I believed we would bring in £1,550,000 in gate income over the year.
Taking that figure and dividing it by equalled £30k.  That was the "real wage budget."
I had to draw up a new plan of attack and try and find a way where I could get closer to that number.
Season Two – Preseason
Identify key positions where higher wages can be offered

With the #ZacaMania tactic I identified these positions to be the central winger and attacking midfield positions. All defenders and defensive midfielders were ultimately replaceable

Release any players that were excess, transfer list anyone else that was still under contract but earning way too much.
Identify and recruit replacements
Promote talent from the U18 squad
Bring in cheap loan signings to plug gaps
The result of the preseason plan was that I shifted some big earners out of the door, but not as many as I hoped.  The U20 squad had several players that did not figure in my plans and were released.  I managed to release four first team players, meaning that heading into the first match of the season I had reduced the wage bill from £85k per week to £69k per week.  It was still way over "real budget" but a start nonetheless.
Recruitment had been decent – I signed Reyes on a free to play in the central winger role (he later moved into attacking midfield) and he was on only £3k per week.  The squad now had four academy players and four loan players.  The issue was that we still had, and to some extent needed, players like Jiminez, Alvarado, Guti and the two Calderon's who were earning anything from £5,500 a week to £7,500 a week.  Even in the streamlined U20's squad I had £32k a week still being spent, only £16k less than the first team squad!
Season Two – Opening Tournament
Performance wise, not finish bottom!
Develop some of the younger players so that they would become regulars
Hope that some of the higher earners still under contract would play well enough to become potential sales
Monitor the average gates, to see if the projection was near accurate
We did ok in the Opening Tournament, finishing 11th I think.  We were never likely to finish any higher and I was always keeping an eye on what was happening below.  Keeping to the key of this post, finance wise we were still losing money as expected, but my gate projection had been fairly accurate.  However, things got very rosy following the January transfer window.
Firstly, Guti was sold for £60k.  Transfer income aside, that was £6k off the books.  Then the striker Diego Calderon, who had not adjusted to an attacking midfield role, was moved on a free.  Again, it was another £6.5k off the books.  Bonfigli, kicking about in the U20's left and took Marin, Menez and Hernandez with him which freed up another £18k.  We were cooking now, down to a mere £40k wage bill for the second half of the season.
Season Two – Closing Tournament
Performance wise, try and better the first half of the season
Identify players with contracts starting to expire that could be good additions to the squad
Identify the next round of academy graduates
Decide on the futures of Jiminez, Calderon and Alvarado (the remaining three big earners)
We finished slightly lower in the Closing Tournament, but it did not put us anywhere near relegation.  Job done, we now had a stable base to build from going into Season Three.  Jiminez, Calderon and Alvarado were all released in the end, as was player of the season Barrera who wanted £5k per week to stay.  As Barrera played in the DM/RPM role I knew I could recruit almost any half decent midfielder and put him in that position and he would do well.  Jiminez, Calderon and Alvarado moving on meant that another £20k per week was to be saved and I believed I could replace all three by reinvesting no more than £5k per week.
Recruitment was good – two new centre backs signed, highly rated for the future but also capable of doing a job.  I was concerned that we were becoming a little inexperienced so I was delighted to pick up a Brazilian 32 year old midfielder called Derley for just £1k per week.  There was another talented midfielder kicking around on a free called Roberto Jaramillo and I was amazed when he only wanted £1k to come and play and I was able to promote some of the U20 Argentines that had been signed in January.
Season Three so far….
The plan is more of the same to be honest.  Keep wages low whilst we start to build up a pot of cash reserves that will hopefully end up being available as transfer budget.  Some of the young players are developing brilliantly and it will not be long until bigger clubs come knocking.  We ended Season One in about £3m worth of debt.  Season Two we ended up turning a small profit and halved the debt, and at the half way point of Season Three we now have about £500k in the bank and rarely have a month where we make a loss.
The net wage spend is now £21k per week for the entire club – that is crazy – and what makes it even better is that (as I write) we are surviving in the Opening Tournament of season three and even made it into the cup quarter finals.  I am not saying that I am expecting to win anything whilst using bargain basement youngsters, but the plan was always to get us financially stable with a view to growing sensibly over the next few years.  It is fair to say, I am achieving that.
A reminder – how to check your "real wage budget."
Work out how much you expect to generate from gate income over a year
Divide that by 52
Simple really.
Please note – not all the pictures match up, hope that didn't confuse you too much – they are just examples!