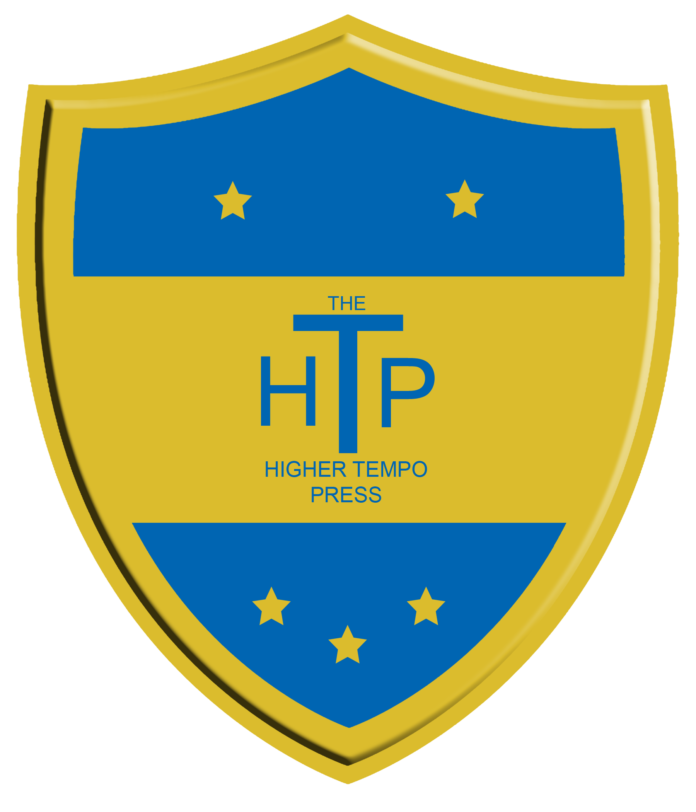 Welcome back to the latest update of my life as a gringo in Mexico.  We are fast tracking into El Torneo Clausura, so how are Zacatepec doing?
We finished El Torneo Apertura in 16th place, out of 18.  Not terrible, not great.  Having said that, everyone expects us to finish 18th overall this season, so we are already proving those doubters wrong.
Here's a little transfer update for you.
My cunning plan to recruit a lorry load of Brazilian teenagers and nationalise them into Mexicans is going great guns.  To balance it out, I also pinched three talented young Mexican regens.  I am still planning to promote from within, wherever I can.
The first handful of games after Christmas and New Year delivered these results, including a last minute win against Chivas (you know, that club you always raid for that striker).
Those three league games mean the table looks like this.  Can we just end the season now?
With Derley and Bobby Jaramillo being out injured, this is the team I am preferring to cobble together right now.  The captain, Reyes, is our very own Ashley Young.  Confused?  Basically I know I want to pick him, but I still do not know what his best position is.  He is currently playing to the left of the DM3, chancing his arm as a regista.
Saucy Saucedo is starting to look like a decent footballer, playing as a shadow striker.  I guess the term shadow striker is based around sneaking in, coming from the shadows etc etc.  Saucy is 6ft 6.  I am not entirely sure he knows how to sneak anywhere.
Still, he is improving every day.  As his another Argentine in the squad, Sir Lez Lezcano.
Ok, those orange arrows might go against what I just said but they are not a fair reflection.  This lad is owning the middle of the park for me, at the time of this snapshot he was averaging around 7.70 for the season.  It would take a decent sum of money to see me part with him.
The same goes for this young lad, Rodri.
He came out of my first youth intake with the club and Porto have been linked with him in the last month or so.
See, I told you.
On the other flank is another Argentine, Salva.
Apart from loving collecting yellow cards in the same way that we used to love collecting Panini stickers, I cannot fault how he has done since signing.  He was supposed to be the back up, but Salva has out performed the other Jaramillo and kept his place.
Just look at this insane week of fixtures.  So far so good, but we are a little weary of leg right now.
I am getting round the lethargy by resting everyone from training for the week – this tends to see them recover quite quickly.  It's ok though, after this week we go back to the more regular pattern of Saturday/Wednesday fixtures.
So Monterry at home.
Standard preview for us, people expect us to get whooped in every game.
The U20's got a rare half decent result.
Good news for the fans before kick off.
Other than Jaramillo coming in for Salva, the lads were unchanged from the Chivas win 48 hours earlier.  Some impressive recovery times in there.
I didn't think we were going to get anything out of this one myself, until….
Sir Lez in injury time with a great finish!
Nobody can tell me we didn't deserve something.
Sir Lez, understandably, won the MOM award again.
Just two sleeps before we play Atlas, away.
Hang on, favourites?  That cannot be right.
The U20's took a beating, but young Palinha is coming on nicely and could well be a central midfielder for the first team sometime soon, once his passport gets sorted.
This young man has a bright future, if he can hurry up and retrain as an attacking midfielder.
A little bit on how I am trying to negotiate contracts.  Following "Balancing the Books" which I posted recently, @www.thehighertempopress.comthelongball asked me about appearance fees and the like.  I do, where possible, try and avoid them as they are very much a hidden cost.
So, this was my opening gambit to Pozo.
He wasn't keen.
I went back in with the same offer, but this time removing sub and goal bonus completely from the chat.
They are not all this easy.
Salva was back in the side for the Atlas game.  Bobby Jaramillo was on the bench, recommended for not a minute more than thirty in his comeback from injury.  I love it when they pass a fitness test.  Considering we played two nights ago, the condition of the players is not too shocking.
We were lucky to get one to be honest.
Their opening goal was a "howitzer" – not a term I have seen since Johnny Cooper Championship Manager.  Their second was a very dodgy penalty, something we are often on the receiving end of.  Still, we were pretty average and it was another away defeat.  Five games played, 14th place.  I'll take that at the end of the season.
We had the luxury of four days before the cup game at Toluca.  This was the state of play going into the match.
Exciting, huh?  One game played and we top the group.  We made the quarter finals of the Apertura so it would be nice to match that this time round.
This is always nice – when I return to Europe I hope to have my Pro License.
For once, my board seem keen to help.
That's more like it, make them favourites.  I have to say, considering our away form I am not looking forward to this one – or the trip to America (Mex) in the next match.
It's good to see a young player take constructive criticism on the chin.
Ever since I said he was getting better and better he was done the complete opposite.
Just the one change – Bobby Jaramillo is back in the team after his broken ankle.  Jonny Rodriguez looks tired and, frankly, is playing bobbins.
You wouldn't believe the chances we missed before they opened the scoring.  It's been a while since I have subbed both centre backs at half time.
We got it back to 3-2, then another thunderbastard was scored against us.  That killed the game, and they got a 5th in injury time.  Big defeat for us, we normally don't let in that many.
Still, at least we get to go to the champions next who are top of the table once again.
I wouldn't even back us at 7-1.
Thanks for reminding me.
The U20's gave us no hope whatsoever.
I decided to drop the two centre backs, Ambriz and Sanchez after Wednesday night's horror show.  That said, Borrego and Zagal shipped two themselves.  Borrego has a very bright future and Trujillo should be doing a lot better than he has been doing.  Salva needed a decent performance as well.
Plus point one – we stopped Quintero scoring.  Plus point two – Bobby Jaramillo at the double!
We played that entire 90 minutes on overload, and Bobby also hit the bar with a header early on.  What could have been!  Still, a point against them at their place is a great result.
I probably shouldn't judge Trujillo off the back of marking, or not as the case maybe, Quintero but my patience has run out.  Ambriz will play on the left of the two centre backs for now, and Borrego will get a run.  Salva was poor as well, so Alan Jaramillo will get a chance to pick up where he left off against America.
You can always rely on the back room boys to give me a laugh.  Bobby has just scored a brace against the best team in the country and….
Saucy's agent was knocking on my door.  That said, I was pleased to get him tied down even if it did mean his wages went from £500 to £1500.
Er, yeah.  I'll take this and run.  He has been a pain ever since I signed him on a free and he is the 6th foreigner right now, so not even registered in the first team squad.
There is no such thing as an easy win for Zaca.
The amount of players that miss a game because their neck hurts, honestly.
You can't see it here, but big bad Derley is back on the bench.  A subtle tweak for the eagle eyed – the anchor man is now a half back.
Kinda need to be winning these games if we want to make the quarter finals.
Rodri is on this report every month, probably why he is likely to leave for Europe in the summer.
I'm pleased with this – £100k for very little really.  I have brought in so many potential players on free transfers, some of them have got to make me some money soon.
What the board seem to forget is, Alvarado wanted £10k a week.  One of the reasons they are happy with me is that I have turned this club around financially, so they can see whatever aberrations they like!
This one is a little more tempting.
He hasn't really done a great deal since signing, and young Ortega scored a few goals in the first team last season – which is more than Britto has done as well.  Bid accepted, Ortega moved into the first team squad and joined by another academy lad, Palacios-Macedo.
Leon next, and an away win would go down very well.
Damn, forgot to show you the starting XI.  No changes, I don't think.
I lied.  Derley started in the DM3 with Reyes pushing up to AM with Bobby being suspended and all.
Anybody expecting this result?
Arteaga, all 5ft 4 of him, headed home from a corner and then Sir Lez scored a Phillipe Albert like chip to seal the victory.  Ortega came off the bench, and despite his shocking attributes, looked like a world beater!
9 points from 7 games, so far so good.
This is a bit of a pain.
I don't like being favourites.
The U20's did very well indeed.  As soon as I can get rid of Britto then I think Giorgi will be in the first team squad.
With Saucy injured and Ambo suspended, Bobby was back in the line up and Zag got a rare start at the back – possibly the youngest back four playing in the league this weekend.
What this doesn't tell you is we had two disallowed for offside, wrongly.  Crazy game, two bizarre own goals, offsides, shocking misses.
So that is that for today.  Slightly different way of presenting it, blatantly stolen from my good friend @cm9798
The next update will kick off with a trip to Pumas, who I have never beaten.  Yeah, I chickened out of ending with that tonight!