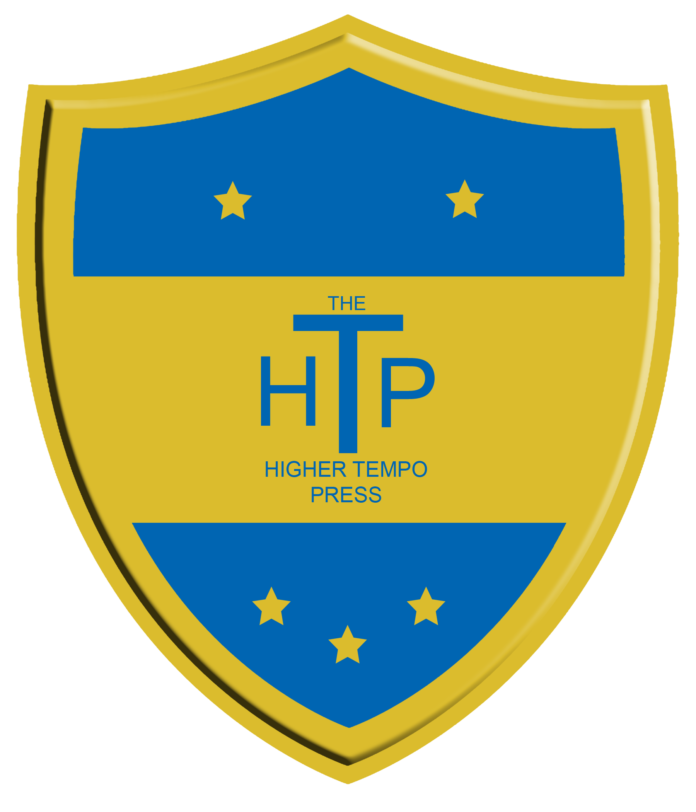 I've been quiet for a while, those of you that keep an eye on my movements might have noticed.  It has been a period of reflection in life and FM.  Are you sitting comfortably?  Then let us begin…
A month ago today there was a fire where we were living, in the space we were renting as our yoga studio space.  It was a big, proper fire that saw the building burn to the ground.  Fortunately for everyone, no person or animal was harmed.  It did, however, add a slightly different turn in road to the Spanish adventure.  We needed a new venue for the yoga students and, in turn, somewhere to live.  This could have been fairly stressful, but I am sure many of you will relate to the next bit that was actually more stressful to me!
After the fire, which distracted me from FM playing time for at least a day, I started to massively struggle with FM16.  Tactical boredom had kicked in at FK Obilic, which led to a complete tactical mental block when I tried to tweak it.  So I took time out from Serbia and headed to Switzerland.  A new tactic got me through a season, but again I wasn't settled and my head was turned by the Central European database that Shrew had put together.  My dates might be slightly out, but I am sure I started at Bohemians round and about the time after the fire, or maybe just before.  I don't know.  Either way, everything changed at the same time as the fire and I was not really enjoying the game, the save, my writing, the tactics or any of it really.  Being a true FM addict, this was troubling me more than the fact that we needed to move a business and home on limited funds in a different country to the one where I can actually speak the language.  Still, it was a great example of just letting go of the outcome and seeing what happens.
What happened was a move to a little fisherman's house right on the beach.  I mean, right on the beach.
We also found an excellent yoga studio to move our classes to.  So that worked out ok then.  Did my enjoyment of FM16 increase after that all settled down?  Not immediately, no.  I struggled on with Bohemians for a few more days, wrote a terrible "Searching the Stats" article in the second summer of the save as we prepared for the new season.  It wasn't very good at all, the theory and signings were great but the write-up poor.  So I decided to bin Bohemians, to the disappointment of at least four people that were loving the Queen puns a few times a week.  I decided to pick up Obilic and get myself out of the tactical rut.  48 hours later, almost vowing to give up completely, I finally knew I had to let Obilic go, the feeling had gone.
As I took coffee on the balcony watching the sun come up yesterday morning, I decided I needed an FM purge.
All saves were deleted.  All previously created tactics were deleted.  I needed a complete blank piece of paper.  But where?  I am so particular about my saves.  As many people know, I cannot just rock up in the Premier League and take over Chelsea, or City or even Newcastle.  I need to work my way up the ladder.  Equally, I cannot just take over any old team in the lower levels (though a future save might be taking over the lowest ranked team somewhere, say expected to finish 24th in Step Nine of England or something).  No, I like my teams to be giants of the fallen kind.  They need history that dates back and they need to be pretty damn average right now.  The search started once again because, to be fair, I have worked my way through a few of them in the last year.
CSKA Sofia sprung to mind, playing in the third tier of Bulgaria.  Bulgaria's biggest and most successful club were expected, rightly, to walk the third division so I said no.  It felt too easy.  FC Sete of France was an option, but this clunky old laptop would never cope with the French Cup.  This also ruled out anything in the lower reaches of England football, as the mere thought of the FA Vase made my laptop shut down.  I got on Facebook to my full time FM advisor, and occasional writer here on The Higher Tempo Press, @www.thehighertempopress.comlordyluap.  He suggested Mexico, and he had found two fallen giants in the Acensio MX – the second tier to you and I.  Atalante and Nexaca both had history, two of Mexico's more successful clubs fallen on hard times.  They ticked the box, so I went off to investigate.  They didn't quite do it for me, I didn't know why.  Three minutes later, I knew why.  As I scrolled through the teams in the division, on the history tab, my new love appeared.  Zacatepec Siglo XXI FC, the Caneros (sugar cane growers, literally).
Won the top flight in the distant past?  Check.  Zaca won the title twice in the 1950's and the Mexican Cup twice in the same era.  Better still, they then got relegated the following season.  They have since tried to get back to the top of the Mexican game, and never achieved it.  I loved the story, the club were formed in the 1920's by local farmers and sugar cane workers.  They won promotion in 1951, only to win the top flight in 1955 having already been runners-up twice.
They won it again in '57 before the legendary Mexican manager Ignacio Trelles moved on.  The club were relegated the season after he left.  Trelles managed Mexico on five different shifts, including leading them in England 1966.  Trelles was famed for his strong defensive, lightening quick counter attacking tactics.  This gave me my thoughts for the modern day Zaca.
So I rocked up in Mexico, already clear on what I wanted to create.  Hell, I had even written a list.
Zaca's current social media channel is awash with talk of "construyendo una nueva historia!" This means, constructing a new history.  Therefore, I see my appointment as the opportunity to start that process and over the course of the next decade return Zaca to the pinnacle of Mexican football.
Although we will be writing new history, I want to keep the club in touch with roots of it's past. Therefore, I will look to create a modern day style of the defensive, counter attacking football that Ignacio Trelles won the titles with back in the 50's.
The club, like many, has had financial issues over the decades. A quick look at the books, below,show that things do not look financially stable with things the way they currently are here.  I want to put the financial worries to bed, and that initially will happen by being a selling club.  Now, that is an easy label to throw around.  To be a successful selling club you need products worth selling.  I need a plan in place to create products worth selling.

In the current absence of youth facilities likely to find our own Mexican Messi, I will get a solid scouting structure in place that will be tasked with finding young talent that can be brought to Zaca for minimal outlay, developed and sold at a profit.
The scouting team will also search for the "diamonds in the rough" players that with the right coaching and man-management might be picked up cheap, used well for a short period of time to maximise their sale potential and then sold at the first opportunity
The now infamous "StS" model will be employed to find value in the market as we will be unable to financially compete with other clubs
I will also employ an element of mental attribute searching, to find players with a higher propensity to develop quickly due to their mental stats and personality
I will utilise the loan market where possible, to aid quicker progression of the club in the short term
No expense will be spared on the back room team – I will aim to have a full coaching staff of continental qualified coaches that can provide the best coaching available, even if the facilities are not up to scratch
Longer term, we will invest in the training facilities so that we can produce our own local talent
Three point plan in place, I got to work.  After the obligatory meetings with the President and my assistant manager Martin Reyna who, I was pleased to note, was worth keeping I moved straight on to finding a strong back room team.  I was pleasantly surprised that we had a decent fitness coach in Gustavo Martinez, below, but other than that the boot room was empty.
One thing Mexico seems to have a few of is decent unemployed coaches.  Within 24 hours in came Ramon Villa and Ernesto Aguirre.  What they have in common is decent mentals for coaching – at a lower level, even before their competency in attacking, defending etc, I look at DDM – determination, discipline and motivating.  These three mentals coupled with a qualification, I think I am on to a good thing.  You can see the guys below.
I then picked up a corker of a goalkeeping coach in Angel Maldonado.  Admittedly, his DDM isn't as high as the other two guys but he has a 20 for goalkeeping coaching and was prepared to go on a coaching course on his arrival.
I took the early decision to fire the DoF as (a) he was rubbish and (b) I never use one and replace him with a HoY which, thinking longer term, will help the club far more.  I was stunned when I stumbled across Albert Benaiges as I had actually heard of him.  ESPN have called him "one of the key pillars of Barcelona's success" as during his 20 year stint with the Spanish giants he oversaw elements of La Masia.  Yes, my new head of youth development was chief coordinator of the production line that brought us Messi, Xavi, Busquets and Iniesta.  Not a bad coup on day two in the office, even if he did cost me £10k to release him from Cibao.  He is only 60 as well, so I am hoping he might stick with me for a while.
With my version of the Anfield Boot Room in place I started to assess the squad.  We were over the wage budget and had something like nine players in on loan.  Judging them solely on the opinion of my number two, Reyna, I let the weakest ones go back to their clubs.
The standout players that were left were these boys.
Diego Calderon
Columbian international defender, thought to be our best player.  With the system I have in mind, I see him playing on the left of the back three.
Hector Enrique Gutierrez
I was thinking of having a regista in the side, and this guy seems as though he will fit that role nicely.
Rodolfo Espinosa
Experienced, versatile and seems to be club captain.  I can see him fitting in as the right wing back as he still has a bit of stamina in the legs.
I haven't mentioned the strikers, I will come on to them in a bit.
Seeing some obvious gaps in the squad – centre back, central midfield in particular, I brought a few guys in on trial.
Walter Jiminez
Very experienced attacking midfielder.  Will probably fit in the hole quite nicely as an enganche, if the tactic I have in mind takes grip.  Obviously no re-sale value, but might enhance the squad quickly.
Marco Antonio Palacios
Again, no potential re-sale value, but seems to be a solid, experienced defender.  Will need to see him in a few more games before I decide whether he is worth a contract.
Alfredo Gonzalez Tahuilan
Similar to Palacios, experienced defender.  Again, I need to see a few more games before I decide but I am light at the back.
Jorge Barrera
Experienced central midfielder that could also play in the DM slot.  Definite contract.
Carlos Alberto Trevino
The coaches are not that keen, but he has performed very well in the friendlies so far.  Plus, he is not asking for silly money and has very strong mentals.  I think we will do a deal.
Finally, the striking conundrum.  I am thinking of playing one striker and one in the hole.  Now, I currently have five lads in the squad who can play up front.
Jhonathan Ramis
Jesus Alberto Lara
Diego Calderon (different one)
Emiliano Bonfligi
Ruben Luna
Now, the top two are on loan and costing me £12k a week in wages.  This is money I could save.  The next two have a decent pedigree of being goal scorers and can play as advanced forwards.  Finally, Luna is on trial and I quite like him.  I am not sure why, but I do.  I would need to retrain one of them to be able to play as an attacking midfielder also, and I fancy Calderon to be able to play there eventually.  With all that in mind, providing I can get Luna to sign a sensible deal as third choice, I would release Ramis and Lara back to their clubs.  Ramis went back, then I realised that I was only paying Lara £800 a week.  With that in mind I decided to retain him and release Luna.  Lara could also be trained to play in the AM slot.
I have mentioned my tactical thoughts a couple of times, so probably best to go into that now.  Trelles liked his counter attacking football and it was built on a strong defence.  I will try and replicate that and use a formation that I have been thinking about for a while.  @www.thehighertempopress.comlordyluap asked me the other day what formation and style I would implement if I were to take over a team in real life tomorrow.  My answer would be, player dependent of course, three at the back, wing backs, diamond in midfield and a strong, fast mobile striker.  We'd play quick, fast, counter attacking football and press the living daylights out of the opposition.  So, in short, a mix of how Watford played in the 80's under an early version of Graham Taylor but using a Glenn Hoddle formation.  What does that look like?
This.
This is the first iteration, things may well change as the friendlies progress.  But the plan is to get Guti on the ball in the regista role and get Walt on the ball in the enganche role.  Hopefully these two have enough creativity in them to open teams up.  The two box-to-box midfielders should provide the high octane energy we need in the middle and the wing backs should be on the ball a lot.  I want us to get the ball wide to the wing backs and get crosses into the box.  We've won a couple of games playing this way against nearby teams, with pleasing possession and pass completion % stats considering it is supposed to be fast and direct, so we will see how it progresses.  There are already a couple of things on the notepad that I might tweak if needs be.
Clear ball to flanks and exploit flanks – it might be that the wing backs are better used if we exploit middle and look to work an overlapping situation
We are not using pass into space – if I feel the advanced forward is not getting enough service then I might flick this one on
If the advanced forward is not getting in the game then explore other roles
Other than that, I have been quietly pleased with the early signs albeit it three matches with two wins and one loss.  At the time of writing we have four more matches before the real football starts.
In the next update I will hopefully talk a little more about how the tactic is progressing, how the scouting is going and how I have set up training to get the most of people.  I think nearly 3,000 words is probably enough for now!  Time to start writing a new history….
Oh, and I made them some kits.  See you soon!