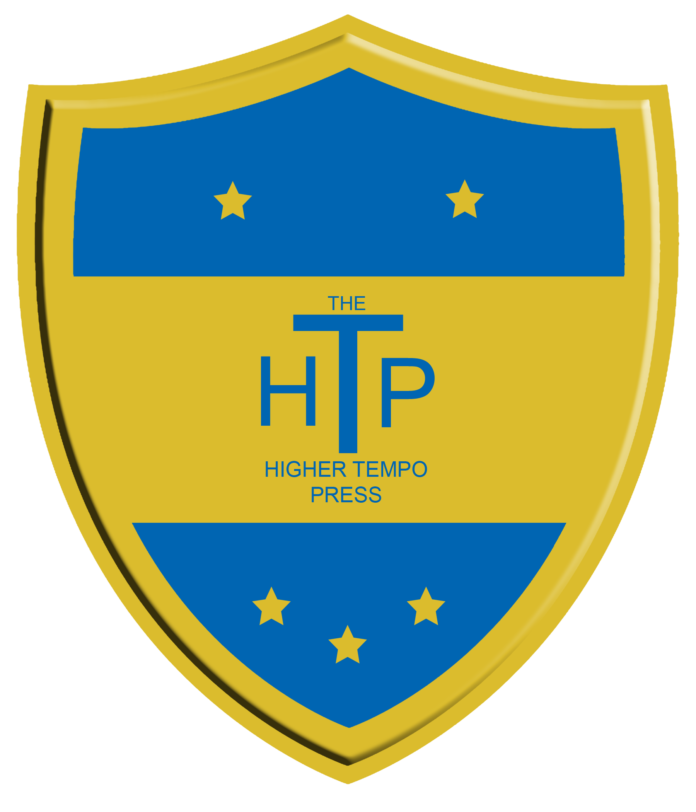 Welcome back to Mexico folks, the scene of some of the most iconic football images in my life.  Brazil 1970, Pele rolling the ball to the on-rushing Carlos Alberto and THAT finish into the far corner.  Argentina 1986, Maradona picking the up the ball in his own half and slaloming his way past the entire England team and tucking it home.  Still to this day I wish Fenwick had taken the red card and chopped him down.  Anyway, half a paragraph in and I digress already.  I'm at Zaca and we won the Opening Stage of the Acenso MX and I finally know what that actually means….
Yes, thanks to some people who know more about Mexican football than I, I now know how we get promoted out here.  The Closing Stage resets everything at zero and we go again.  Fifteen matches, the top seven go through a play off system just like last time.  The winner of the play offs then players the winner of the Opening Stage in a final at the last team standing gets promoted.  What happens if the same team wins both stages?  Then they go straight up.  Bosh.  Simple then, just continue in the form we finished the Opening Stage and Bob will be our father's brother.
There was only one slight problem with that very clear theory.  The lads seemed to still be revelling in the fact they had won a small trophy.  Plus, their gaffer wasn't happy with the style of football.  I know, I know I was trying to remain true to the roots of Zacatepec's legendary manager Trelles and play a defensive game that was rapid on the counter.  I was trying to fuse that with a Glenn Hoddle 352 style.  This won us the opening stage, but I wasn't happy with it, not happy at all.  The Closing Stage eventually broke into two parts now known as "before #ZacaMania" and "after #ZacaMania."
What is #ZacaMania?  It's the Argentine Strikerless, nothing original to see here.  Having pissed about with various tactics over a few saves, nothing got me like my FM15 tactic did.  I refused to believe that it exploited the FM15 ME meaning it was not a tactically sound tactic.  Therefore, having seen us stumble around in anything between 4th and 7th in the Closing Stage with a few games left I decided to start thinking about the future and the future was my favoured playing style – below.
Yes, that is the old tactic in it's exact form from FM16, which worked in BETA and then started to fail me in the first season at Obilic – could that have been the players rather the tactic?  Possibly.  I plugged it in and lined up a friendly against a local team.
Have a look at the results before the friendly below, not great hey?
We lost the friendly 2-0, but even in defeat I sensed something might have been there.
Now look at the results after the friendly defeat!
Oh my, we only went on to win automatic promotion!
I actually jumped off the sofa when we went 2-0 up in the second leg of the final, I genuinely did not think we were going to do it.  It was a great match, a great feeling.  Promotion at the first attempt, having completely lost my way for a few months.
It was a proper gamble, going back to what I believed is the way to play football.  We only had one attacking midfielder, and he was massively inconsistent.  To be frank, the players did not fit the system but I was building for next season.
I shifted the skipper Espinoza into the central winger role, and he was stunning.  Absolutely stunning.
More surprising was the lad who ended up being the anchor man as the suspensions and injuries mounted.  Duran had been brought in during the January transfer window and was, frankly, terrible in a back three.  Yet fate conspired to him ending up in the anchor position and he was great for the key games.
Jorge Barrera was one of my first signings and he absolutely rocked my world in the RPM role, running the matches from the slightly deeper role.
Our on loan striker, Lara (or Brian as I call him), ended up playing in the shadow striker role and he was superb in the run in, scoring a few goals and generally doing well.  He will go back to his club, but he will be remembered with fondness here.
So yeah, we stole it somehow and will be in the top flight next season.  We picked up £330k for promotion but that money has disappeared into our financial black hole already.  Look at the finances, we are losing money every minute.
Wages have been a killer, as I discussed in the last post.  "Other" has also been a mystery, we are putting it down to a sugar tax I think.  I have a plan for restructure next season.  I will try and keep the wages under £35k somehow, and then bring in loan player after loan player and hope that gives us some breathing space to start saving some pennies.  Will that keep us in Liga MX?  Who knows.
Here's the squad for you that likes a stat.
The board are understandably happy.
The U18 intake unearthed some potential.
I've made the decision to leave it all to the former head of La Masia, Benangies.  He is doing all the training, even if none of them are training in the roles that match #ZacaMania.
Recruitment is going to be vital now.  I have eight players out of contract, including Diego Calderon (defender and on £5.25k a week) and Espinoza.  All contracts are on hold right now whilst I see what I can get elsewhere.  Risky, yes, but important I believe.  If I release them all that is about £17k back in the bank a week.  That soon adds up over a season, believe me, especially if I can replace them with minimal spend.
The plan is in process – I am scouring every player that is about to be out of contract or without a club.  Using a mix of StS and trusting my scouts and staff I have narrowed them down to 100 or so.  My next job is then to check out every player I could possibly get in on loan.  I am very tempted to release some of the lads with another year to run and take the financial hit now.
Next season's squad could well be a complete mix of random free agents, U18 players and loan signings otherwise this club might be going bust!
This is where the formation I am now using can come into it's own.  I can consider wingers that can tackle a little bit as complete wing backs, that opens up a larger market for bringing people in.  The same for the regista role, I can retrain a winger or an attacking midfielder to play there, as with the roaming playmaker role.  Duran showed me again that a centre back can play anchor.  There are options, so I will see what the market is doing.  It seems strange to probably go into a higher league with potentially a weaker squad, but I hate seeing the club losing money so fast.  I need to make them sustainable.  Getting some the U18's in the first team squad might make them sellable prospects I guess.
I will take not getting relegated next season, and a financial improvement.  That will be success.  Oh, and expanding our scouting range.  I'd forgotten about that.  I'd like to bring in players from anywhere if I can.
Exciting times at Zaca though.
See you soon, I'm off to make #ZacaMania a thing.