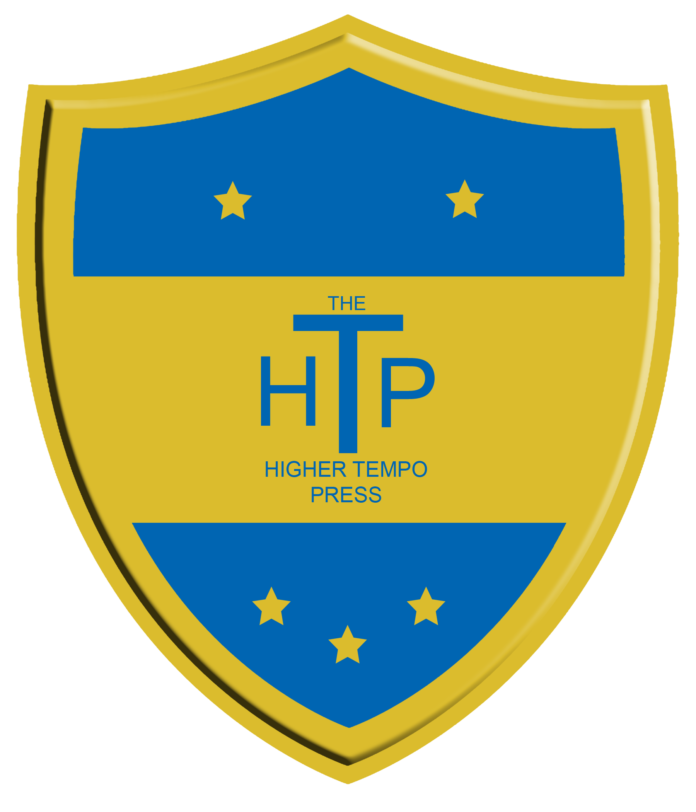 Here's a question.  Does it get warm in Mexico during the month of December?  Mexico strikes me as a country that is rarely cold.  Either way, December is certainly hotting up at Zacatepec as we have found ourselves competing in the final of the Acenso MX Opening Stage Final.  No?  To be fair, I don't really know what it is either.
Mexico is a new league system on me, and I am still getting my head round it.  In the opening stage we have played everyone once, fifteen league fixtures.  The top seven then went into a play off system, which ran through to a final of which we have just played the first leg – the result shall be revealed later.  The winner of said final will be crowned winners of the opening stage.  I get the feeling it all starts again after that, and we play the closing stage.  There will be a winner of that as well.  Who gets promoted to the top league after all that?  I'm buggered if I know!
I am six months into my tenure at this beautiful club.  If this the first time you have read about this series, you might be interested to know why I am here.  All is revealed in the first post, which you can find by clicking here.  It is fair to say I am enjoying my time surrounded by the sugar cane fields of Zacatepec as I try and work my way through the mission statement I laid out after my appointment.
Los Caneros were predicted a tenth place finish by the Mexican media, so I am pleased to report that we are already overachieving on that score, finishing top of the table in the opening round.  This led to a thrilling 3-2 win on aggregate over Mineros in our semi final setting up a two-legged affair with Tapachula (yes, I know I am keeping you waiting – the result will be announced later).  Top of the table after fifteen matches, when there are big clubs like CD Nexaca and Atlante in the division is something to be very proud of.  So how have we achieved this?
You may recall that I was keen to stay true to the history of Zacatepec whilst creating a new history.  Staying true, in my eyes, meant playing a style that our legendary former manager Trelles would have been proud of.  Solid at the back and rapid on the break was the style I was looking to recreate.  Not content with just getting a sparkle of that gold dust on the tactic, I wanted to channel my inner Glenn Hoddle into the game as well.  For me Hoddle was the best England manager we have had for a very long time, the side that we took to World Cup 98 will stay with a big "what if" in my mind until the day I die.  Either way, that 352 worked for me and I wanted Zaca to replicate it as best we could.
I've learned a few things the hard way in Mexico – firstly, you are unable to sign free agents outside the transfer window.  Having been impressed by some of the first round of guys on trial I attempted to find some more.  It was only when I came to wanting to offer deals that I realised that they would not be allowed to play until December!
Still, I was able to get some of the lads on contract in time which gave me a squad I was reasonably happy with to start with.  We looked fairly solid defensively from the word go, but consistency was an early issue.  As you can see from the fixtures below, we started well, stumbled, got hammered, hammered a few then hit a brilliant league run of nine games without conceding.
The early stars were Alvarado, playing left wing back, and Walter Jiminez who had won a contract in pre-season.  However, Jiminez's time at Zaca was brought to a shuddering halt!
Yeah, that was a bit of a blow.  Still, after the after the run of two 0-0's, a 1-0 loss and then a 1-0 win our lack of creativity in front of goal came to a head.  I switched from a midfield three that had lateral CM/A's in front of a standard BWM/S to unleash a supercharged BWM/S behind two AP/S.  In front of them I switched the DF/S pairing to a F9 pairing.  It now looks like this.
By simply switching the BWM/S to getting forward more and playing a few more risky passes I seem to have found a frightening mix of Viera and Pirlo at their respective peaks.  Ahumada has been superb in this role, allowing me to push Guti further forward.  As you can see from the beautifully highlighted stats below, our defensive midfielder dribbles the ball more than quite a few wingers would, covers almost as much ground as a wing back and rarely gives the ball away.  This I like a lot.
I have always loved a front two as well.  Don't forget, I grew up in an era of Dalglish & Rush, Lineker & Beardsley, Cantona & Hughes, Beardsley & Cole, Shearer & Sutton etc etc.  One thing I dislike about the modern game is the entirely lone striker, with all the support coming from out wide – though the caveat to that is whenever I set up a side in the real world we always play the Ajax 433.  Anyway, the evolution of this tactic has seen Cardoza and Bonfigli become quite a potent pair, sharing seventeen goals between them to date.
There was no coincidence in the fact that our nine clean sheets in a row run came to an end the match after this happened.
That's the other Calderon, to avoid any confusion.  I have one up front and had one at the back.  His stats below do not do him justice, especially the average rating.  7.88 headers per game was great, he was winning the most tackles in the team and was generally marshalling the back line superbly.  The broken leg has ruled him out of the crucial part of our mid-season and beyond.
The three lads below have been our top performers to date.  Alvarado has owned the left wing back shirt since the first game and has rewarded me with some great performances.  He is a constant threat down that flank and has delivered the most key passes in the side.  Guti has also been great since shifting forward into the advanced playmaker role.  He's getting through about 50 completed passes a game currently, I am enjoying watching him play.  He is partnered in the middle, more often than not, by Jorge Barrera.  Barry was one of the guys that came in on trial and won a deal over the summer.  He has rewarded me so far with some fine performances.
Thinking about my mission statement for Zaca, it is important to check how we are progressing against it.  Like many a business plan, they often get written with the best of intentions then never looked at again once real life, or virtual management in this case, kicks in.  Point one was about starting to write a new chapter in the club's history – I think we can tick that one off so far, but that could change at any moment.  Point two was about the tactical style, which I have covered above and am very much on track with.  Point three had many a sub-point, but was looking at the club financially and the aim to turn into a very successful selling club.  As I write, we have sunk to nearly £1m in the red.  That is in less than six months.  That is very worrying.  As you can see below, the income and the expenditure have quite the gap between them and the club's official wage budget is double what it should be.  Annoyingly, at this early stage in my tenure there is not a great deal I can do on the current wages as players are under contract, but as soon as I can I will look to move some of the bigger earners on.
The sub-points focussed on the club becoming a selling club, and therefore needs products worth selling.  My initial recruitment has been very much short-term.  Our average age is 27, and many of the younger players are with us on loan.  We have nothing of our own yet with the potential to see us bring in funds.  However, that experience is a key factor in us doing so well initially.  The two boys up front are 25 and 26, so if they continue to score goals they may generate interest.  I have ticked off many of the other sub points, getting in a top class back room team to support me, setting up a very strong scouting network and attempting to get a structure in place where we can utilise loan players.
One of the conditions of me signing a new deal was that we got a senior affiliate in – this was done purely with the view of getting loan players in on the cheap next season whilst we restructure financially.  Whatever wage budget I get set next season I will ignore and work out my own.  I will be interested to see where we end up financially by the end of the season, if we get promoted I guess some money might come our way.
Anyway, back to the bit you have all been waiting for if you have been mad enough to stick with this for this long – how did the first leg of the final go?
Yes, we go back to our place in a few days with an away goal to our name.  We have every chance of winning something straight up, which would be fantastic.
If we do, or if we don't, a good start has been made here in Mexico.  Solid foundations are being laid down and I can see us building quite a good little club here over the coming months.  As we move towards the next transfer window I will probably be back with a piece on how I am planning to improve the squad.
As ever, any questions give me a shout.