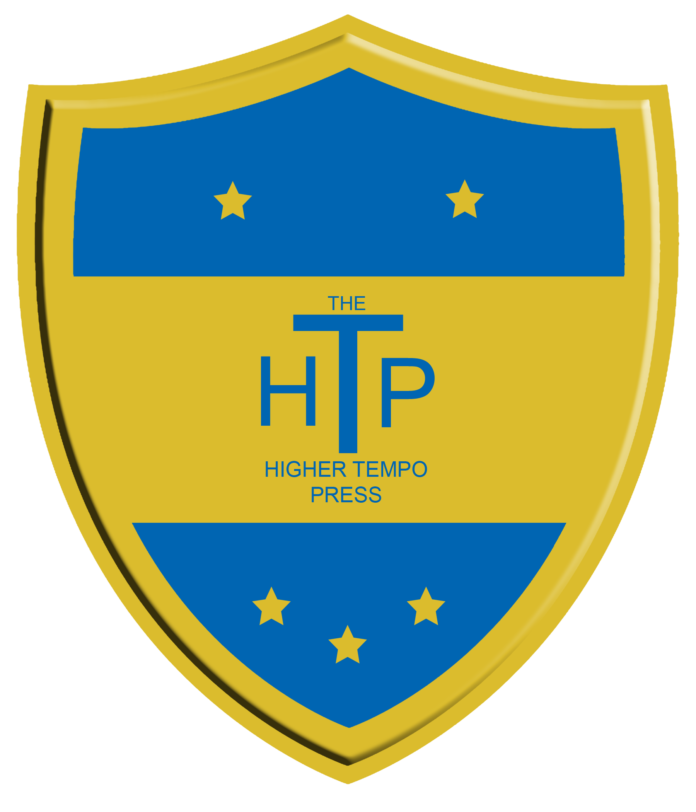 December, and we are top of the table.  Stick that in your pipe and smoke it, press pack.  Yeah, I am still a little hacked off that the press believe "the jury is still out" on my time at Bohemians.  Sod you, we are top and I have brought back #TheArgentineStrikerless with aplomb.
The afore mentioned tactic shall now be known as #TheFandangoStrikerless to continue the Queen theme.
Anyway, full of confidence we welcomed Gyirmot to the Bohemians Stadium.  I was able to name an unchanged side for once, and why would I want to change from a team that has just won 4-1?  I was heading into the game without an assistant manager however, having released my one and been let down by the proposed replacement.
We were superb for the first half of the first half, tearing them apart and leading 1-0.  Then they scored one hell of a counter attack goal, meaning we went in 1-1.  I laid into them at half time.  Schick hit the bar with a great effort.  Then disaster struck, that FM near post cross that the defender needlessly turns into his own goal.  2-1 down in game we were owning.  Schick forced a superb save from their keeper, and it was baffling how we were not ahead.  Their keeper made another brilliant save before the Mosquito found space, wriggled round the keeper and slotted home from an impossible angle!  2-2 and boom, down to third place in one fail swoop.
Seriously though, that was one of our better performances of the season.  I enjoyed how we played.  Could we take that into the next match against 4th placed Hradec?
The answer was a resounding yes!  We went 1-0 ahead midway through the first half, Schick finishing clinically.  I flicked to overload and the Mosquito doubled it with a tidy finish.  They pulled one back before half time, but Aku came off the bench to seal the 3-1 win.  Superb, one of our better wins this season!  Jirasek absolutely dominated the midfield.  We won with just 37% possession, quality.
One thing I hadn't checked before starting this update was the winter break.  That was our last game for six weeks!!
It was to be a long six weeks as there was very little to do around the club before the next match.  It was unlikely anybody was coming in for our players, and I had no interest in bringing anyone in.  Skerle's loan was coming to an end, but I had adequate cover for him so it was a case of continuous continues until I felt like we needed a friendly.
As soon as I typed that, Miky was in the office saying he wanted to move to Maccabi Tel-Aviv.  Fair enough Miky, as soon as they stump the £1m I think you are worth.  Cizek returned to training, which means he must have decided not to jack it all in.  He will slot back in as the regista immediately.
Bugger.  QPR offered £1m for Miky.  I accepted it.  He was off, looking forward to the prospect of playing in the Sky Bet Championship.  It was a shame, but good value and a big shot in the arm to our finances.  With two weeks before the game Zlamal, ever present and damn good in goal, got injured and was likely to miss the first game back after the winter break.
The team was going to look slightly different following the two departures.  I didn't feel as though I had the players to continue with #TheFandangoStrikerless – mainly, Miky leaving had left me short of a key player.  I cast my mind back to Serbia, where I had got Obilic up the leagues quite quickly using a 4-1-4-1-0.  Yes, the same tactic I left Obilic dangling with because i was bored of it.  Annoyingly, I felt it could do a job here, so I plugged it in.
The players seemed ok with it at first glance.  Krch was still in the holding midfield role, Cizek and Havel pushed forward.  Mosquero seemed happy on the left wing, Acosta on the right and I decided to gamble on young Lulic as the attacking midfielder.  A win would see us go top on goal difference.  We drew 0-0.  It was solid, but kind of reminded me why I stopped enjoying the tactic in Serbia. Still, I think we shall continue with it…
Senec took the lead against us after eight minutes.  Is it me or am I ballsing this save up completely?  2-0 down after twenty minutes would suggest a resounding yes.  Why did I tinker?  What was actually wrong with the 4-3-0-0-3?  Cizek got us one back from the spot just before half time, but this was not a good performance.  I changed to the 4-3-0-0-3 at half time, sacrificing Lulic and bringing on Schick.  Schick might be the new Miky, he got us level with 15 to go!  Could we go on and nick it?  Zlamal kept us level with a couple of brilliant saves.  It ended 2-2.  I know, I know.  Go back to the original tactic and stop fucking about.
I reverted back to #TheFandangoAttack and apologised to all the players in my head.  We would stick to this tactic for the rest of the season, and I would hope we would not lose the ten point advantage over fourth place.  I was hoping that 17th place Kranj might roll over and let us tickle them, but then we had drawn the last two games against teams in similar positions.
Aku was back to lead the line alongside Schick and the Mosquito.  Let's get rolling again.  Before the game kicked off, the latest SI update was installed – hopefully no drastic ME changes!
18 seconds in, Hasek crossed and Schick scored.  It was just like the old days.  Ten minutes in and Havel picked out Aku.  The kid slammed it home.  What a start!  Twelve minutes, Aku shot from distance and their keeper fumbled.  Schick on the follow up, 3-0!! We were like a team possessed.  Midway through the second half Aku planted a header on to the bar before the comeback started.  The game ended 3-2, incredible.  We were hanging on at the end!  Polten won and Altach drew, so we were back within two points of top spot.
That set up the match with Altach perfectly, it could not be more intriguing.  Fourteen games to go and we have a thirteen point lead over fourth place.  We would do well to screw this up, but I would love to win the title naturally.  To do that, we need to win this match.
St Polten drew on the Saturday, meaning a win meant we would go top.
We do need a centre back.  A free kick came in, their lad peeled off Cseh and tapped home for 1-0.  Yeah, they are just a better side than we are.  They opened us up before half time to make it 2-0.  A penalty on the hour made it 3-0 and I was feeling a tad embarrassed.  Cizek got one back from the penalty spot but that didn't make me think we were about to make a comeback!  I was right, the game ended 3-1.  What a bloody disappointment.  I'm still not happy tactically.
I am yearning for something to call my own.  I cast my mind back to FM15 and the fun I had with the 3313 from CM9394.  Could I replicate that again on 16?  I plugged in a version of it, and if the game goes well I might tell you more about it….!
Yeah, I think a 5-2 win is worth commenting on.  Klopp would have been proud of that rock and roll, high octane, gegenpressing to it's very core performance.  It was an insane game, incredibly entertaining.  We raced into a 2-0 lead before they had even woken up.  Cizek got the first from the spot, then Schick swivelled and finished in the box Gerd Muller style.  They got one back and then we raced on to a 4-1 lead.  4-1 became 4-2 before the Mosquito latched on to a clever reverse pass from Schick to get his second and our fifth.  I wonder, I just wonder if this shock and awe tactic might work at this level.
It's three centre backs, three central midfielders (B2B, CM/D, CM/A), and AP/S in the hole and then F9-Treq-F9 playing on overload/very fluid.  If it plays like that again I might just be in love!
Let's not get too carried away, the opposition are in relegation danger, but in 2016 we have drawn twice against similar teams so this was a big step forward.  It kept us eleven points ahead of fourth place with twelve games to go.
The last match in this update, and Februaury, was away to Wien.  Havel was out with a twisted ankle so Jirasek started.  Other than that, it was exactly the same approach.  Or so I thought.  The pitch was waterlogged so the game was postponed.
That is no way to finish an update so I will keep you involved as we wait ten days for the rearranged match.  In the meantime, we had our youth intake.  It really wasn't that exciting, I released all but three of them before the actual trial game.
We went into the game full of confidence.  That bubble was burst after ninety seconds!!  They hit us on the break and rifled home from twenty yards.  Ouch.  Still, this was football with real life in it.  We scored after nine minutes, Aku getting on the end of Schick's diaganol pass and drilling into the corner.  Schick was marginally offside when we thought we had gone ahead.  A huge kick up the ass at half time and two defensive subs made an immediate impact, Schick came out and put us 2-1 up after four minutes of the second period.  We got a third, and it was class.  Aku dribbled away from goal, spun and crossed.  Schick helped it on and Cizek arrived late to volley home.  Cizek then picked out Bartek with a stunning pass, incredible ball.  Bartek passed it into the net and it was 4-1, home and indeed dry.  I'll take that.  5-2 and 4-1 since the switch and a lot of enjoyment had.
So, with a game in hand, we end this update in third place.  We are two points off St Polten in second and eight behind Altach.  I reckon we will get promoted if we keep this up.
Back soon….