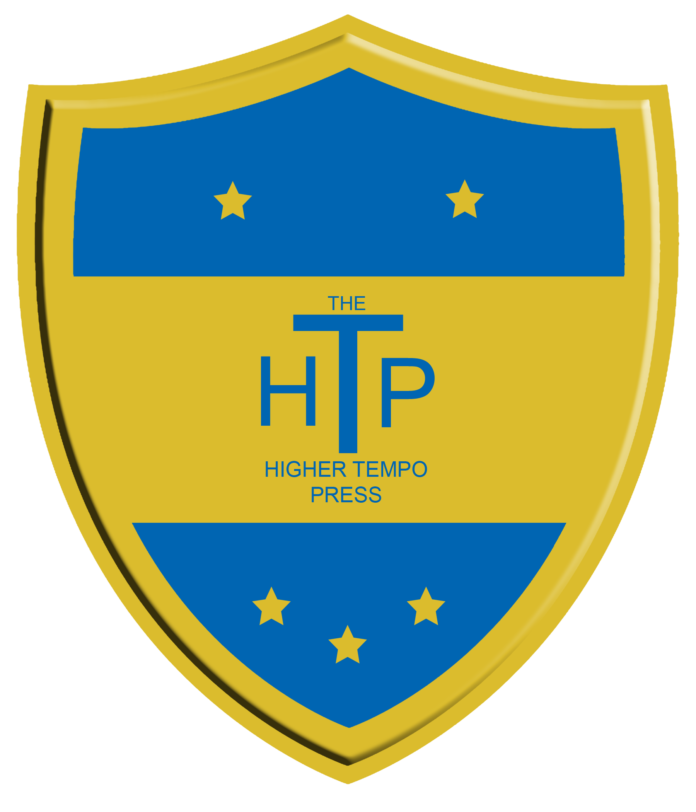 It's November already, and it already feels shambolic before we step on to the park for a match.  Let's recap, shall we?
Fourteen games into the season, we are unbeaten in the last five and sit in third place.  That's alright, I will take that.  We've just been unceremoniously dumped out the CEC in the third round but that means we can concentrate on promotion.  Cliche, tick.  We've lost the best player in the league for at least three months, Cizek (36 years old) needs a hip replacement.  He is talking of retirement.  Still, it gives me the chance to try some kids.  Cliche, tick.  Oh, and we are losing money faster than water pours out of a bucket with no bottom.  Metaphor, tick.
We have five league matches this month, including St Polten away.  I point this one out as they are very much in the title race with us.  Going into the first game against Lustenau it is worth noting I am not just without Cizek, but the Mosquito and Mikus are also injured.  Just three of the better players then.  I have also binned Jarolim to the reserves forever as he is a moaning, whining nobody who has put in three awful performances having been given a chance to prove me wrong.  I'll register as a player before I pick him again.
The DM3 has had a slight reshuffle.  Havel is back as the RPM and Lulic has moved over to regista.  Jarosik will remain as the anchor man, although Krch is snapping at his heels to get the shirt back.  I've lined up Acosta to replace the Mosquito for now, and Schick keeps Miky's shirt warm.
The finances are a worry to say the least.  Player wages are costing about £88,000 a month which is on budget.  Staff wages are costing £30k a month, which feels pricey to be honest.  Travel costs are coming in at £27k per month and we cannot do anything about that.  I have no idea what is making up the £27k per month non-footballing costs.  At the start of the season we made £477k from season tickets and just over £500k from sponsorship, but those two primary incomes will not see us through the season.  We are only bringing in about £60k per month on gate receipts and a further £40k or so per month on all other matchday income.  It doesn't add up.  I reckon we will end up well over £750k in debt by the end of the season.  Realistically, even saving £5k per week on wages won't make that much of an impact.
In the build up to the game we lost Acosta to a groin strain.  That meant a first start for another young Ukranian, Artemuk.  He had played 48 hours earlier in the reserves, so was far from fresh.  I also decided to recall Krch after all.  Lustenau were 17th and we needed a win to keep up with the boys at the top.
It looked like we just didn't have the players available to do the job today, but then Lulic released Hasek down the right.  The wing back put his foot through the ball and it arrived at the far post.  Schick, on the move, met it without breaking stride and tucked it away.  It was 1-0 with fifteen to go.  I switched it to contain, and it didn't really contain.  That needs some work.  Still, in injury time we hit them on the break and Aku made it 2-0 with a cool finish.  Three points!  With Altach drawing 0-0 and St Polten winning we sat second, one point behind St Polten.  It was all set the for the showdown in seven days time.
Bartek picked up a twisted ankle in training, meaning he was also out for 6 weeks.  The squad was now so small I needed to call up two young midfielders from the reserves.  I would have called up some strikers, but I don't have any more.
Going 1-0 down after just five minutes was a blow.  We gave the ball away cheaply and got hit on the break.  They doubled it after an hour and, to be fair, were clearly a better side than the eleven I was able to field.  Schick bought us a ticket with seven minutes left, could we sneak an equaliser?  Aku had a superb chance to level, but finished with a weak effort.  The better side had won on the day.
Every so often when managing a club I go tactic crazy and change something up on a whim.  Following the St Polten defeat I had one of those whims.  I saw something about Glenn Hoddle online and it got me to thinking what a coach he was.  I loved his Swindon and Chelsea sides, and I genuinely feel he is the best England manager we have had in my lifetime.  Yes, better than Bobby Robson and Terry Venables.  This may be down to the fact that his England team coincided with me being able to watch games down the pub, but I have very fond memories of his WC98 side, and the build up to the tournament.  352 was suddenly en vogue, everyone started playing it.  Hoddle was the master at setting a side up that way, however.  Having read up on it  a little, and to be fair there is not a great deal of material out there on it, I decided to give a similar approach a go in the next match, away to 5th placed NK Dob.  Hoddle himself played as a libero at Swindon, then at Chelsea before signing Gullit to do that bit for him.  For England he never really found someone good enough to play as a midfielder behind the two markers, so I went with his England version.  I made the central of the three centre backs a stopper, in the hope they would sit in front of line slightly, and be a ball playing defender from there.  Admittedly, I did this as the opposition were only playing one up top, if they went with two strikers he would be on the cover.  Both wing backs were on support and the midfield three was a roaming playmaker (Gazza), ball winning midfielder shielding the back three (Ince) and an advanced playmaker on attack (erm, Beckham maybe?)  The front two were a deep lying forward on attack (think Sheringham) and an advanced forward (Owen or Shearer I guess).  All this is very tenouos to say the least.
Anyway, to cut a long story short, Skerle headed home the winner from a free kick.  We dominated the ball, didn't create a great deal but looked solid throughout.  I might be on to something!
Next up was a home game against Mezo.  I was smarting a little from a press report that "the jury was still out on my tenure as manager" following an "unremarkable start in the league."  Jesus, we are second after nearly half the games!  The injury list now had Lulic added to it, with only Mikus looking like he might be available again.
The idea morphed again.  Could I have success with the 3F9 approach, and rotate the anchor man in midfield between being a third centre back and playing as an anchor, depending on what each situation felt like?  I thought maybe I could, and then before I knew it I had a whole #HoddleStrikerless concept going on.  A back five, with the full backs playing as wing backs and a sweeper or libero/s who could just switch into being an anchor man if needed.  Then, a regista sitting next to a roaming playmaker, with a central midfielder on attack sitting behind two shadow strikers.  That adds up to eleven players, right?  Then I bottled it, and stayed with 3F9's as it still looked pretty on paper.  The sweeper worked though, and we won 2-0 with goals from the Mosquito and Schick.  Both came from crosses from the right.  St Polten lost, get in!  So we remained second, and the gap was one point.  Jury still out indeed.
Ankaran were our final opponents of November and therefore of this update.  Sitting 8th themselves it was bound to be another tough game.  I decided to bring back #TheArgentineStrikerless, purely on another whim.  I need to be careful, me switching tactics around constantly is normally a sign that I am not completely engaged in or enjoying a save.
I stuck the Mosquito into the central winger position.  He rewarded me with a third minute opener, the classic #ArgSt goal with the central midfielder bursting on and scoring.  I switched to overload after 27 minutes, bringing back the Carl Zeiss Jena spirit, and we scored instantly.  Sirl crossed and Smid headed home.  Sirl was at it again, crossing to the far post and Mikus headed home the third.  I love the overload switch, Mosquito played in Mikus and he slipped home number four.  The only problem with being 4-0 up at half time is that if I praise them, every team I have managed has a crap second half.  4-0 up is unrealistic to bollock them, so I say nothing.  As sure as eggs is eggs, they got the only goal of the second half.  Still, 4-1.  I'll take that!  A great way to finish the month, and with St Polten losing again we eased into top spot with Altach.  Our superior goal difference has us top of the pile!
So that was November.  What a month.  We finish it top of the table, and heading towards bankruptcy at quite a rate.  Travel costs and non-football costs, whatever they are, are crippling us.  The match day income is still not enough to cover everything.  I decided to look at letting some staff go, as they were costing me £40k a month.  First on the list was the director of football.  For the cost of £10k I am now saving us £2.5k a month.  I decided to get rid of my assistant, and offer the reserve team manager the job.  Foolishly, I had already let my assistant go before realising that the reserve team gaffer wanted way more than was on offer to be the assistant manager.  Schoolboy error, and I am now without an assistant!  The reserve team assistant manager was released, and one physio.  Cut backs, cut backs, times is hard.
It's always fun to end with a financial report, hey?
December sees four games, two at home and two away.  Will we still be top as we enter 2016?
——–
Check out the "Johnny Cooper, Championship Manager" books on Amazon and think about purchasing "The World According to Champ Man 97/98", also on Amazon.
———
Follow @www.thehighertempopress.comthehighertempo on Twitter & Tifo and catch Chris on @www.thehighertempopress.comcomeontheoviedo on both Twitter and Tifo.
——–