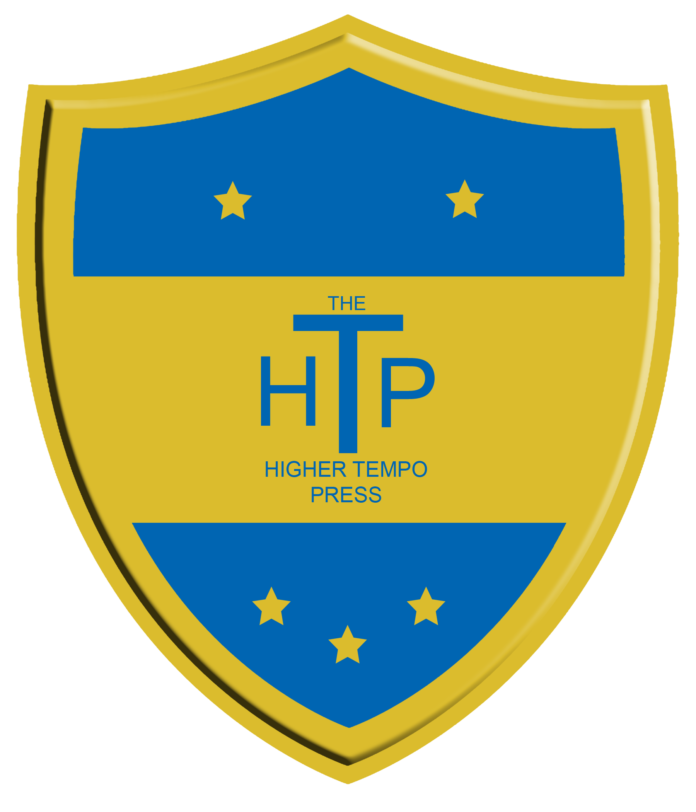 As you may have noticed from my last update, I am on the verge of a tactical mental breakdown.  I am all over the place, changing things every couple of games in the search for something that makes me enjoy FM16 again.  At the end of the last update, I was back on my CM93/94 tactic and it had won back to back matches.
These back to back wins came in full throttle style, 5-2 and 4-1.  There were plenty of chances at both ends and every spectator got value for money.  The current situation in the league would suggest that we would have to go some to throw away promotion, but a bit of me still believes we could nick the title.  After all, if we win our game in hand we are only five points behind the leaders.
Brno were 4th and a much bigger test of the renaissance.  The narrow back three was worrying me, playing against decent sides we were going to get destroyed.  Brno were a decent side, for sure.  I tried to set up a patient diamond utilising the 3DM base but it didn't look right.  I moved the regista and RPM up into midfield, with an SS behind two F9's.  This looked a bit better, the classic Ossie Ardiles Spurs 4-1-2-1-2.  We went into the game.
We led 1-0 until they scored a howitzer of an equaliser.  Schick gave it away cheaply, they countered and blasted home from distance.  We were playing really well then Zlamal came for a cross and missed it.  2-1 to them.  The Mosquito connected with a Hasek cross to equalise for us, twenty left on the clock.  I liked the way we were playing, patient, considered.  He nearly got a second, latching on to Schick's through ball, but fired over.  In the end, I felt we could and should have won the game.  But hey, I will take 2-2 with Brno playing a completely new style.  I liked it, I will keep it for a while.
I named an unchanged side for the trip to Ptuj three days later.  We went one-nil up early, Schick getting on the end of a lovely pass from Bartek.  The same two combined again moments later for 2-0, but Schick's movement was joyous.  Zlamal then fumbled a shot from distance and their lad followed up for 2-1, not even twenty minutes gone.  Two mistakes in two for our keeper, very unlike him.  The game got very even for a while, but midway through the second half Schick leapt like the proverbial to head home his hattrick.  It was a great cross from Hasek, again.  Hasek started taking a few corners, and one landed on the head of Gajic, making a rare start.  4-1.  Boom!  A fine, fine win.  One of the most pleasing performances of the season, in fact.  The victory left us eleven points ahead of Brno in 4th place, a single point behind St Polten in second and seven behind Altach in top spot.  Maybe the title is out of our reach, but we might have found an identity, finally.
Sigma Olomouc were the next team to cross our path.  We had drawn with them earlier in the season, and they were currently a very comfortable 9th in the table.  The tactic was coming together, a few little tweaks overnight whilst falling asleep and we raced into a first half 3-0 lead.  Lulic, released to play further forward opened the scoring, Cizek finally nailed a free kick and Schick poached one at the far post.  I didn't bollock them at half time, which was a mistake.  Olomouc were all over us in the second half and got one back with half an hour to go.  Fortunately having a man sent off stemmed their flow somewhat, and we got the three points.  St Polten surprised everyone, smashing Altach 5-2 meaning with eight games to go there were only four points separating us three at the top.
We played PASE full of confidence.  Lulic opened the scoring early, latching on to Schick's clever reverse pass.  Zlamal made his best save of the season to keep us level, diving to his left and somehow reaching enough of the shot to tip it round the post.  Hasek went close, getting forward from right back.  His low shot clipped the base of the post and went wide.  Jirasek headed against the bar, and we were struggling to get the all-important second goal.  We ended the half with Lulic having another good effort tipped over.  The second half followed the same pattern, but they were growing into it, even hitting the post themselves.  I said earlier Zlamal had made the save of his season.  Well he bettered that in injury time.  Even in 2D it looked like he changed direction midair to tip the ball away.  The last ten minutes also saw Havel make his come back from injury.  He might have a role to play in the last few games.  It wasn't great, but it was another win for us.  Seven games to go, positions in the table unchanged.
Spartakus were next to the Bohemians Stadium.  Mosquera was back up front, Sirl and Smit were back after bans.  Down in 13th, this was a good chance to keep the unbeaten run going.
Lulic is a man in form in his new position behind the front two.  He opened the scoring again, his curling shot clipping the post on the way in.  Ten minutes later we broke up their attack and moved forward.  Schick showed feet for the ball, worked it wide to Sirl and his cross was headed home by the Mosquito.  We led 2-0 at half time, but I wasn't happy.  Our possession decreased as the half went on, we were getting sloppy.  I hauled Schick off as we wasn't on song, Aku replaced him.  Aku rewarded me with the third goal, and the game was safe for sure.  They scored a nice consolation with five minutes remaining, which was a shame.  A clean sheet would have been nice.  Still, Brno beating St Polten made up for it and we glided into second place as a result!  Altach also drew, meaning we were now just two points off top spot.  This would be remarkable if we ended up winning the damn thing.
A glance at our six remaining league matches.  Kosice (5th), Lustenau (15th), St Polten (3rd), Mezo (7th), Ankaran (11th) and Dob (8th).  It is very much there for the taking.
The switch to the diamond is working well.  It's a shape that I like, and the shape #TheArgentineStrikerless kind of was, except this is actually laid out as a proper diamond.  It's working well right now, so we shall finish the season this way.  Lulic is excelling in it, and Cizek is playing as well as a central midfielder as he did as a regista.
The finances are still a worry.  We are currently over £250k in the red, even after selling Miky in the transfer window.  The summer, as I am confident we will be promoted, will see a fair bit of restructuring I feel.
For a change, I thought I'd end an update with a look to the future.  I took on four youth players from the intake.  The highest rated is a young striker called Silny.  He is 15, and has ten goals in hist first eleven U18 matches.  Cerny is a young centre back, and he has rated at 6.80 in his first eleven outings.  Svobda is a ball-winning midfielder and he is catching the eye with a mouth watering 7.72 from his matches and another young striker, Mucha, has mucha goals with eleven in eleven.  The future might be bright.
So, in the next update I will be ending the season.  We are pretty much promoted, but it is now down to whether we can pinch the title off Altach whilst keeping St Polten at bay.
Catch up soon.